A Potato Salad Recipe You'll Keep Forever
2821 days ago
Skip to recipe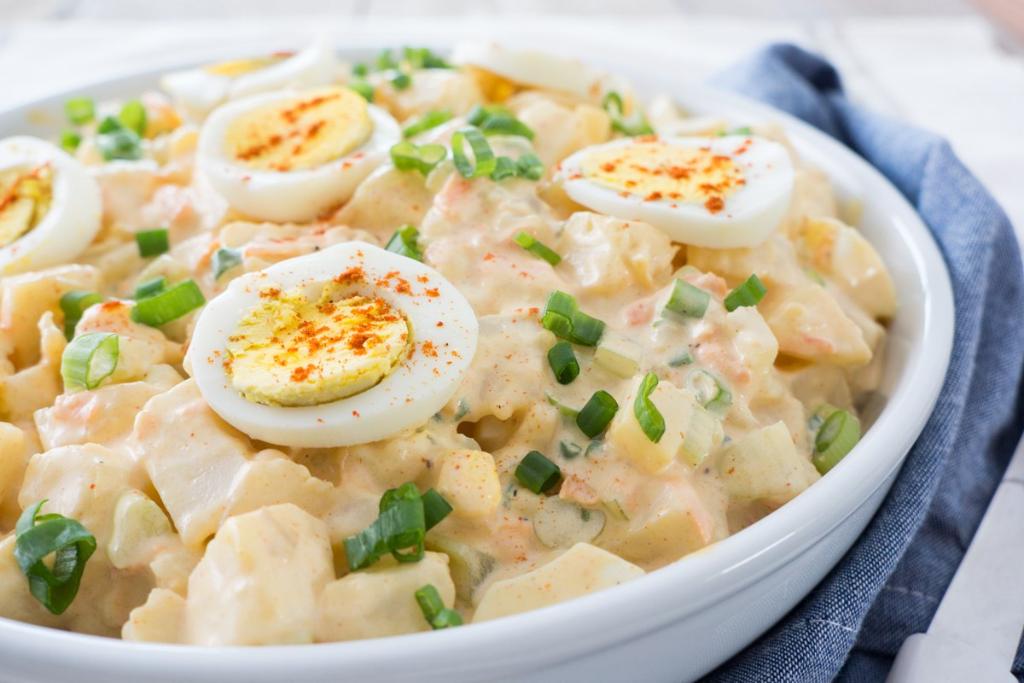 If you look for a recipe for potato salad, you'll find hundreds if not thousands of variations of this summertime staple. This one was adapted from a "ready to file card" that was in a Family Circle magazine in 1973 and, yes, I do have the card. It's a bit torn and tattered but it's a pleasant reminder of how long I've been making this salad.
It also brings back memories of all those I've shared it with and the event or party where it was enjoyed. I've changed some of the ingredients and increased and decreased some of the measures called for in the original version. This salad is mixed with a creamy, tangy dressing which I think is what gives it such a great flavor.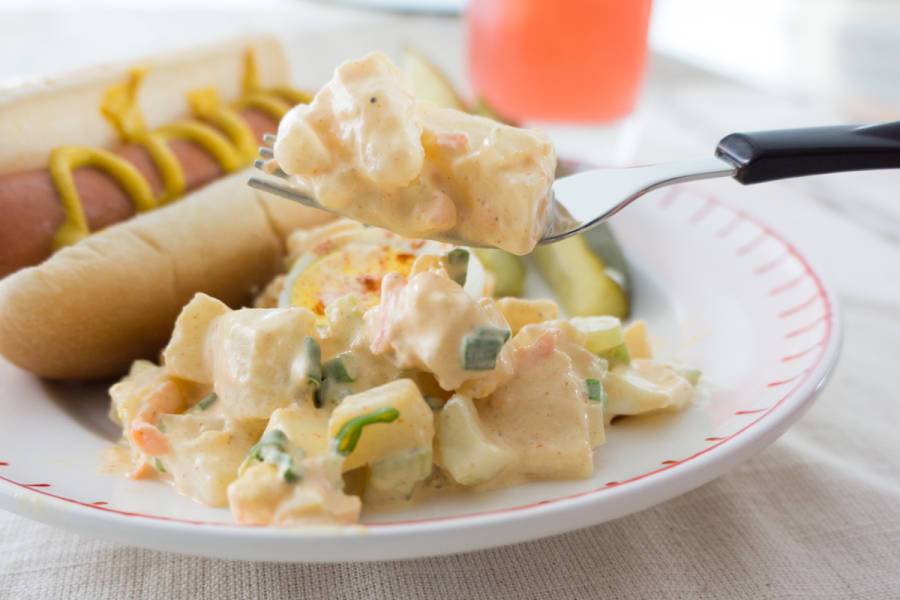 The salad has quite a history. I can't even begin to count all the times I've made it. Although we usually think of potato salad as a summer dish, I've made it in the winter, too. It's been doubled, tripled, quadrupled and more. It's been served at a wedding rehearsal barbeque, taken to many potlucks and made potato salad eaters of those who said they didn't like potato salad.
Next to cheesecake, this is the dish my family requests the most. When my daughter comes for a visit, she asks me to make THE potato salad.
When I prepared this in the Cutco Kitchen, I invited my co-workers to taste and critique. Thankfully, it was a huge success.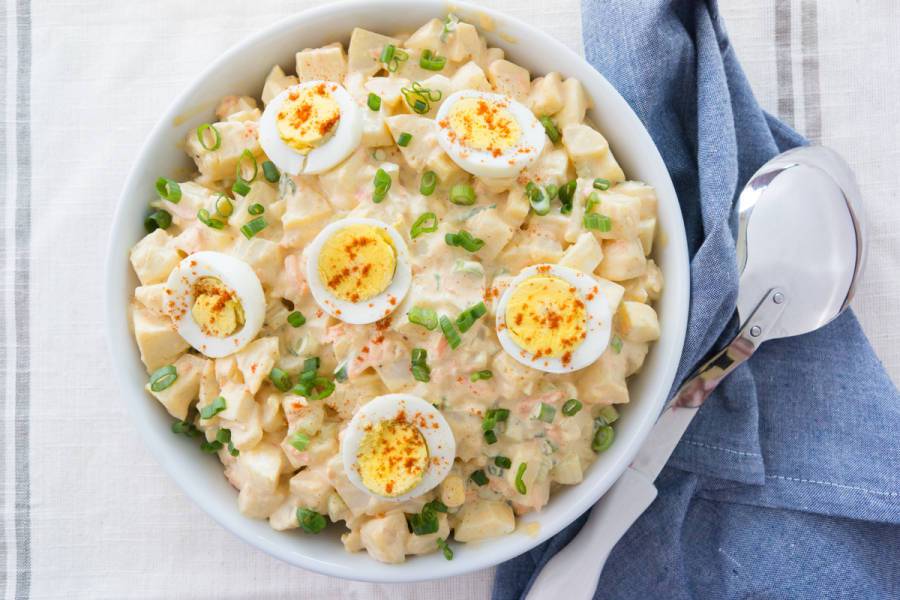 I hope you'll try it and let us know what you think. Add your special touches and make it your own like I did.
Serves about 8
Ingredients
4 pounds diced cooked potatoes (7 or 8 medium size)
6 hard cooked eggs, chop 4 for the salad, reserve 2 to slice and use as garnish
3/4 cup chopped celery
1/2 cup shredded carrot
1/4 cup thinly sliced green onions
1 1/4 cup mayonnaise (regular or light)
1/4 cup vinegar
1 tablespoon prepared mustard
1 tablespoon salt
1/2 teaspoon paprika
A pinch of black pepper
Directions
Put diced potatoes, chopped eggs, celery, carrot and onions in a large bowl. Whisk the mayonnaise, vinegar, mustard, salt and paprika together until smooth. Pour over the potato mixture and mix. Garnish with the sliced eggs and sprinkle with additional paprika. Chill before serving.