Roasted Meyer Lemon-Vanilla Vinaigrette
Published 1784 days ago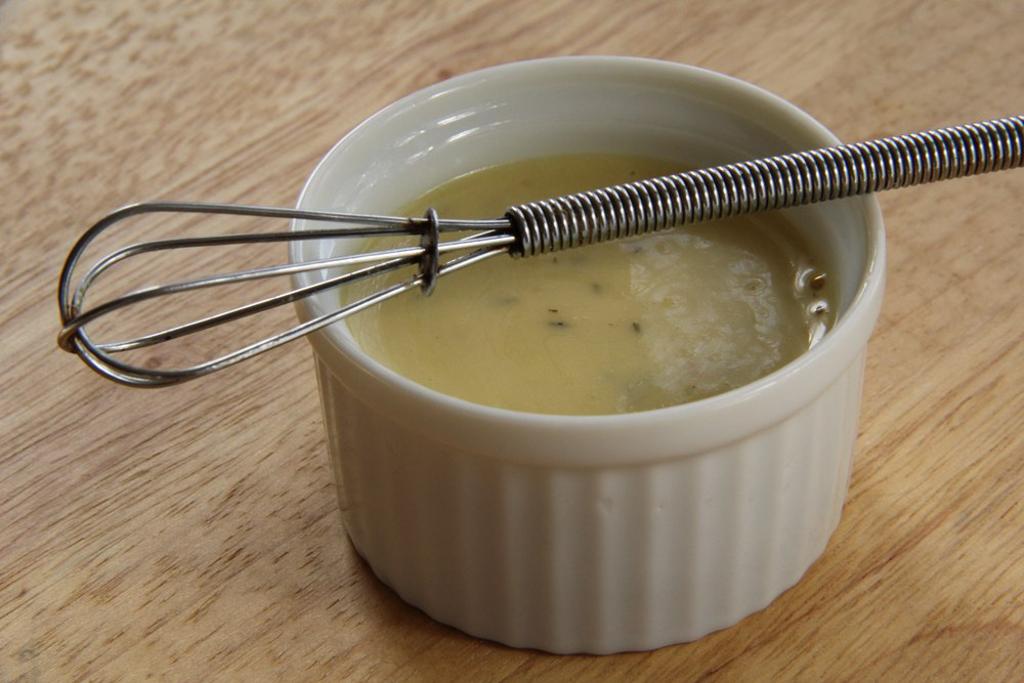 From Dorothy Reinhold from Shockingly Delicious, www.shockinglydelicious.com
Ingredients
7 tablespoons extra virgin olive oil (divided use)
2 Meyer lemons (or use regular lemons if Meyer are not available)
4 medium-fat garlic cloves, unpeeled
2 teaspoons Dijon mustard
4 teaspoons agave
1/2 teaspoon dried thyme
1/4 teaspoon kosher salt
1/4 teaspoon vanilla extract
1 tablespoon water
Directions
Heat oven to 400F degrees.
Pour 1 tablespoon olive oil in a small baking dish. Cut lemons in half and cut a tiny thin slice off each opposite end so they will sit flat in a pan. Using the point of your knife, flick out and discard any visible seeds. Roll cut side of lemon halves and the garlic cloves in the oil, and set the lemon halves cut side up. Roast for 30 minutes, until lemon halves are soft, slightly oozing, and a bit brown around the edges. Remove from oven and set pan aside for 30-60 minutes, or until cool enough to handle.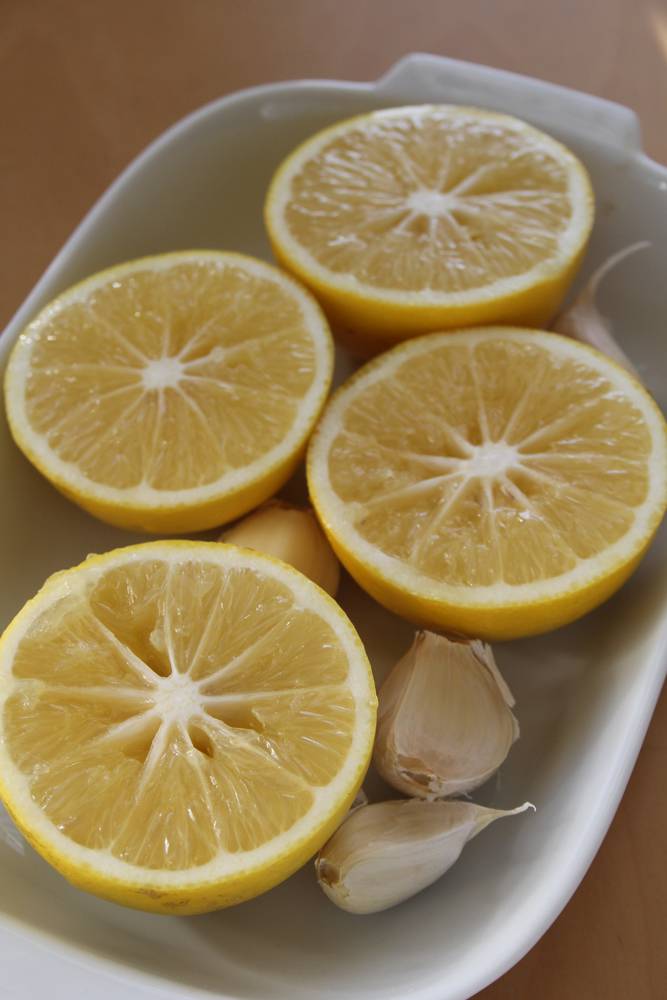 Pick up each lemon half by hand and pinch the center membrane and pull it out and discard; it should separate easily and come right out. The lemon flesh should be gelatinous. Using a finger, scoop the lemon flesh and juice out of each lemon half into a bowl or container with high sides.
By hand, squeeze garlic out of the husk into the same bowl. Scrape any pan cooking juices into the bowl, too; some of the juice might be light brown, which is perfect. Add remaining 6 tablespoons olive oil, mustard, agave, thyme, salt, vanilla and water. Whirl together using an immersion blender (this is why you need tall sides on your container). Dressing will emulsify and thicken.
Taste and adjust seasoning to suit yourself, adding more agave if you want it slightly sweeter, or a pinch more salt if you wish.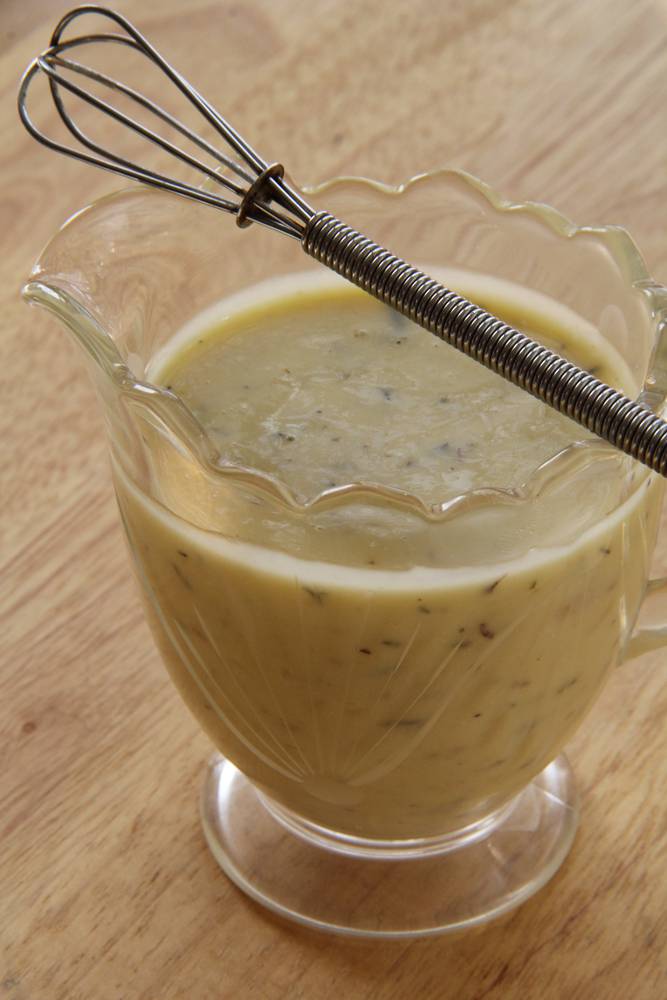 Set aside until ready to dress your salad. Store in refrigerator.
Note: You may also use it as a drizzle on simply poached or pan-fried fish, on roast chicken, on cut fruit, or as a dip for cut vegetables on a crudités platter.
For more spring recipes download Cutco's FREE Guide to Spring.