Asian-Style Pork
Published 882 days ago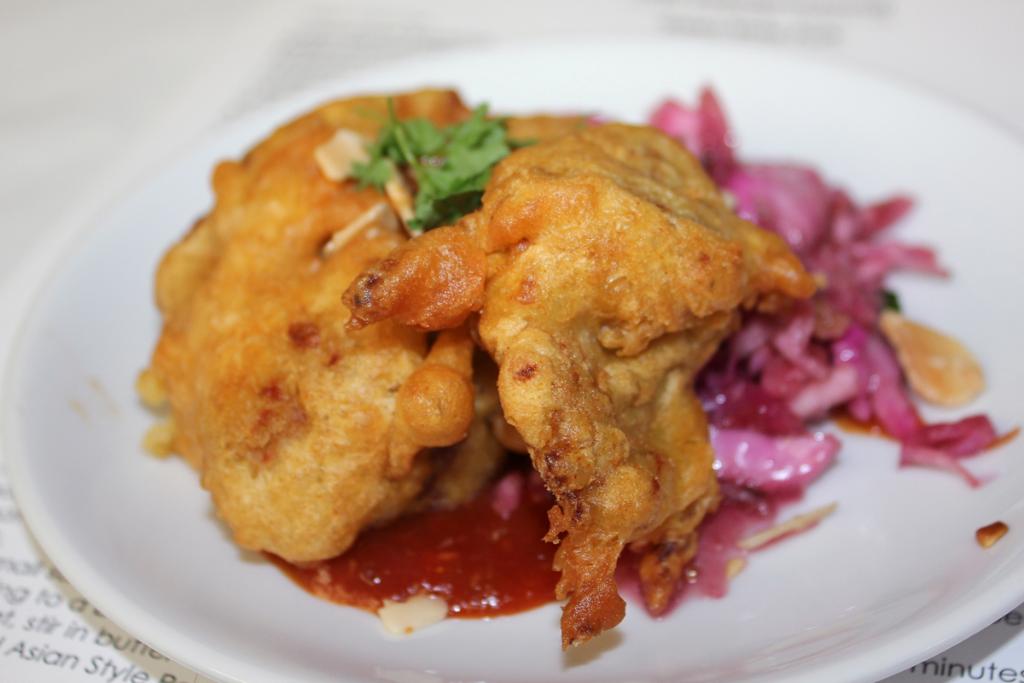 Ingredients
1 pound pork tenderloin
Kosher salt and black pepper, to taste
2 tablespoons sweet soy sauce
1 teaspoon anchovy paste
1 teaspoon powdered ginger
1 teaspoon turmeric
12 tablespoons sherry wine or soda water
3 ounces flour
1/3 teaspoon baking soda
Additional salt and ginger, as desired
1 quarter oil (for frying)
1 ounce butter
2 ounces almond slices
2 ounces walnuts
4 tablespoons mango chutney
2 tablespoons soy sauce
4 ounces chicken broth
1 teaspoon corn starch
Directions
For pork: Preheat oven to 375°F. Lightly season pork tenderloin with salt and pepper and place on baking sheet. Cook until tender and internal temperature has reached 140 degrees Fahrenheit. Shred the meat and set aside.
In a separate bowl, add anchovy paste, ginger and turmeric; mix well. Add shredded pork and let marinate for 1 hour.
Combine sherry wine, flour and baking soda and mix well (until free of lumps). Add salt and additional ginger to taste and rest for 30 minutes.
In a large pot, heat oil over medium-high to high. Drain pork from marinade and separate into 1-2 ounce portions. Dip portions into batter as needed and add to heated oil, frying for 3 minutes. Carefully remove from pot and place on paper towel to drain. Repeat with remaining portions.
Heat butter in a pan. Sauté sliced almonds and chopped walnuts for 3 minutes, sprinkle over pork.
For dipping sauce: In a small sauce pan, combine chicken broth, cocktail sauce, mango chutney and soy sauce and bring to a boil. Thicken with cornstarch and let simmer until desired consistency. Remove from heat, stir in butter and keep warm.
Serve fried Asian-Style Pork with warm dipping sauce.