Cutco Kitchen in Okemos, Mich.
When you have a kitchen need, are looking for expert advice or need sharpening service visit a Cutco Kitchen.
Store Address
1863 W. Grand River Ave.
Okemos, MI 48864
(517) 481-2137
Store hours

Monday – Friday

10 a.m. - 7 p.m.

Saturday

10 a.m. - 6 p.m.

Sunday

12 p.m. - 5 p.m.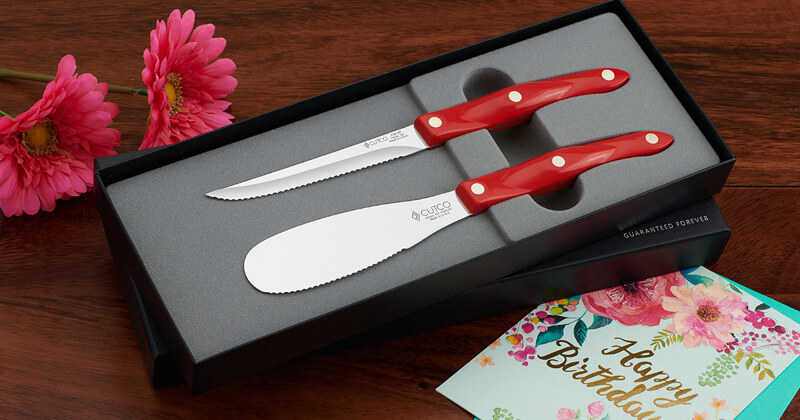 Win Club Mates in Gift Box
This month, enter to win this two-piece knife set. The Club Mates in Gift Box includes two of Cutco's most popular knives, the Spatula Spreader and Trimmer.
By entering this giveaway, you agree to the giveaway rules.