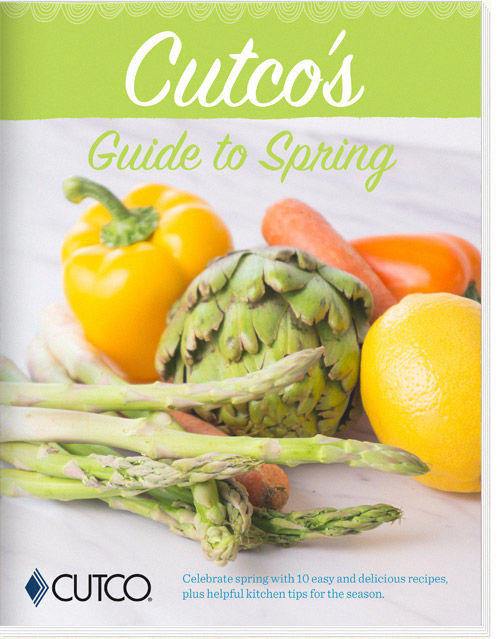 Download Cutco's FREE "Guide to Spring"
It's time to shake off the winter blues and freshen up your kitchen and your menu.
Get ready to throw open the windows and lighten up your menu with Cutco's Guide to Spring.
This free handy guide includes:
10 delicious recipes to help usher in the spring harvest.
Tips on how to cut cauliflower.
A spring cleaning checklist.
Advice on knife maintenance.
Enjoy this guide full of inspiration for your springtime celebrations, from Sunday brunches to the upcoming busy outdoor grilling season.
For more spring inspiration, visit our blog, The Cutco Kitchen.