Make a Memorable

Charcuterie Board

Think beyond a standard pepperoni platter and create something that will truly 'wow' your guests. From spicy chorizo and sweet sopressata to creamy goat cheese and hard Cheddar, a well thought-out cheese and charcuterie board can set the mood for an unforgettable evening.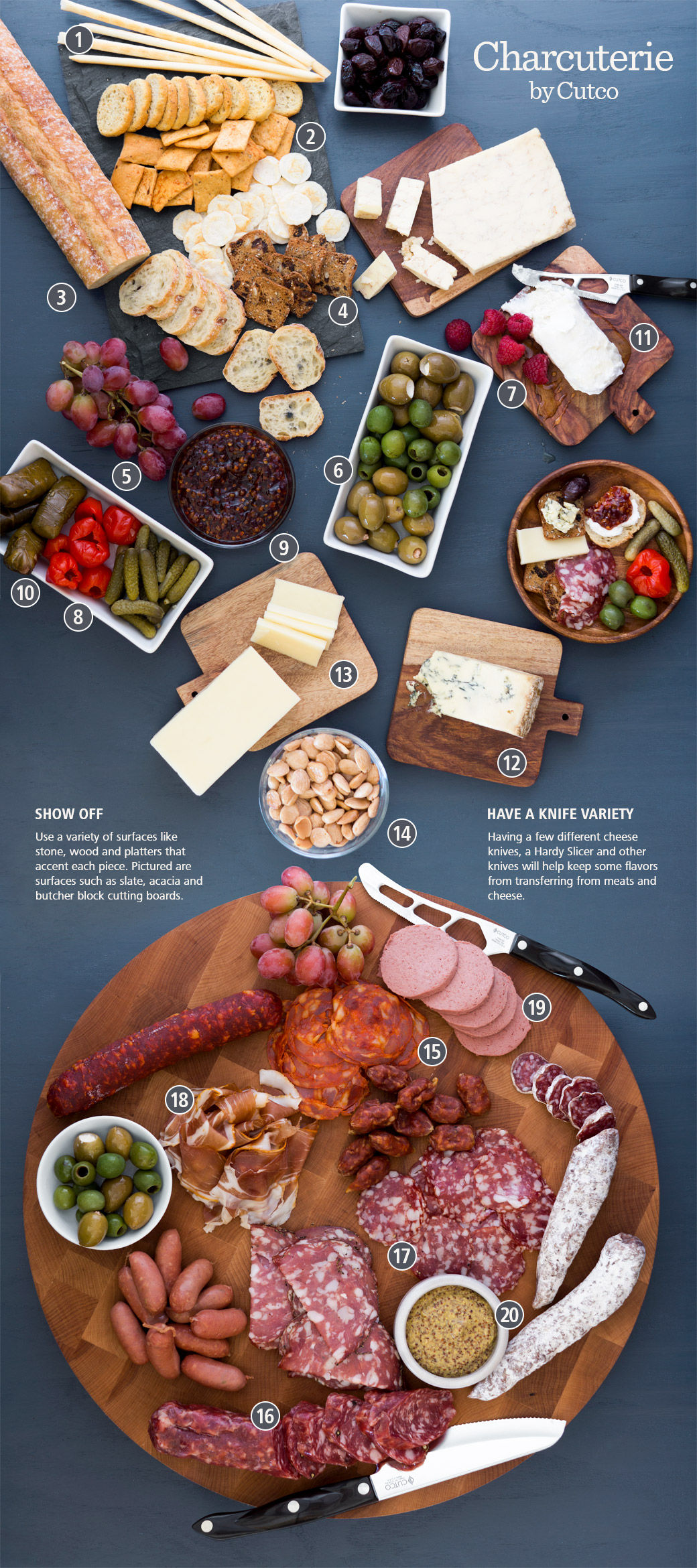 A LITTLE OF THIS. A LITTLE OF THAT.
Breads & Crackers
1

Breadsticks

2

Cheese Crackers

3

Ciabatta Baguette

4

Whole Grain Crackers
Fruits & Vegetables
5

Red Grapes

6

Olives

7

Raspberries

8

Peppadew® Peppers
Accents
9

Spicy jelly

10

Stuffed grape leaves

14

Nuts

20

Grainy mustards
Soft Cheese
11

Goat
Camembert
Brie
Muenster
Semi-Soft Cheese
12

Cropwell Bishop Blue Stilton
Colby Jack
Fontina
Mozzarella
Semi-Hard Cheese
13

Cheddar
Cotswold
Gouda
Madrigal Swiss
Cured Sausages
15

Chorizo

16

Sopressata

17

Salami
Capicola
Whole Meat Cuts
18

Prosciutto
Bresaola
Lomo de cerdo
Capicola
Paté
19

Braunschweiger paté
Liver paté
Chicken Liver paté
Pork Lorraine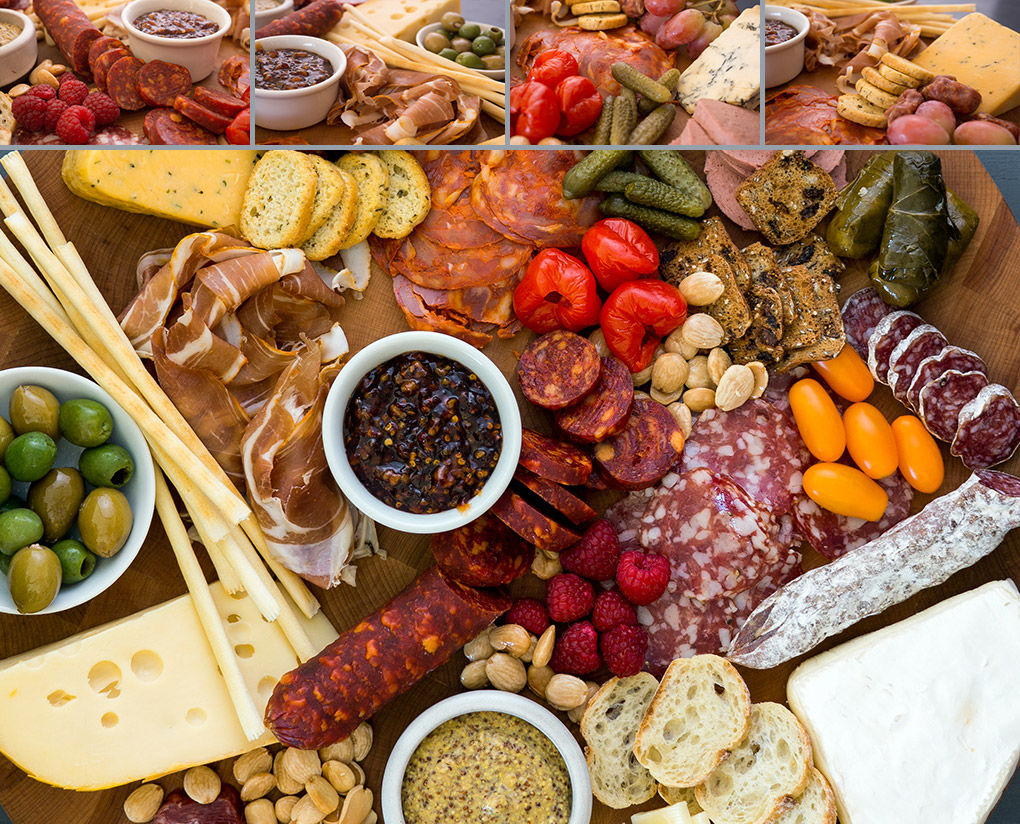 Why everyone is talking about the Cheese Knife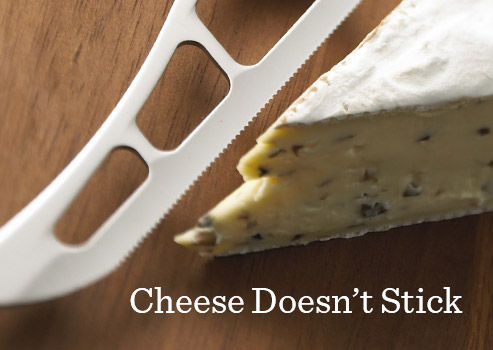 Perforations prevent cheese and other dense foods from sticking to the blade.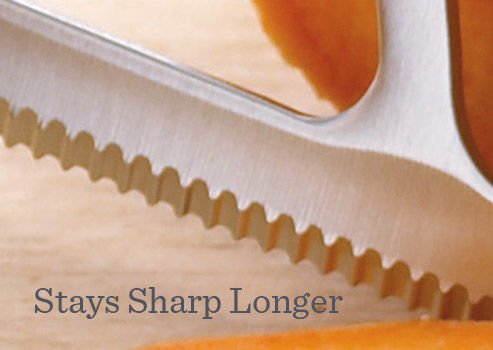 Micro Double-D® Edge makes a smooth, clean cut with less pressure and stays sharp longer.