Regular Shipping included with all orders Details
Shipping Included
Have no surprises at checkout. The cost of shipping is conveniently included with the price of each product.
Table Knives & Steak Knives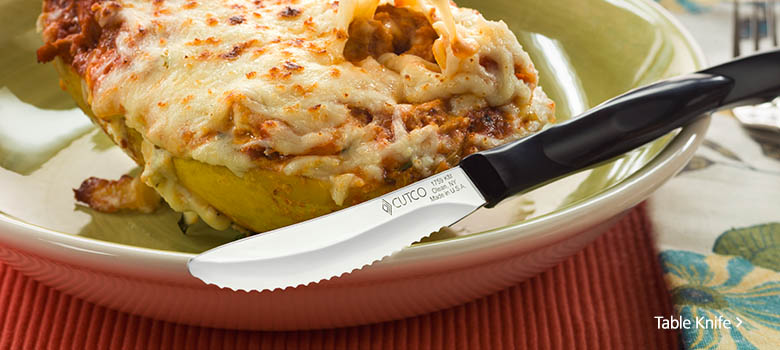 All-purpose knives for the table
Cut everything on your plate with ease.
Built to last
The best table and steak knives worthy of the finest cuts of meat.
Different sizes and styles
Options for every family table and occasion.
×
Unlock Owner Specials
If you have bought Cutco, you may be eligible.
Unlock Now