Regular Shipping included with all orders Details
Shipping Included
Have no surprises at checkout. The cost of shipping is conveniently included with the price of each product.
Kitchen Knife Combos w/Sheaths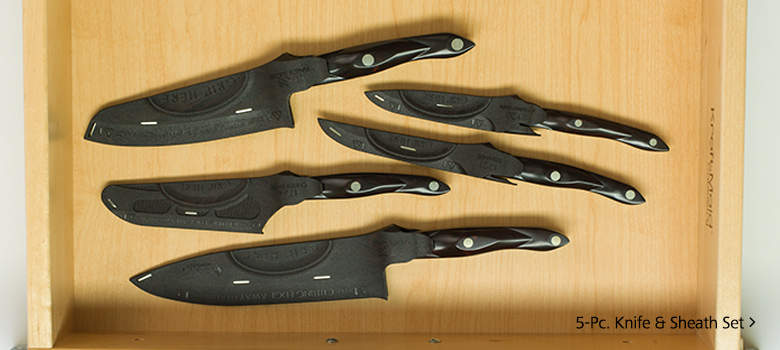 Safety
Protects hands from coming in contact with the knife's edge.
Storage
Prevents the knife's edge from coming in contact with other kitchen knives and tools when stored in a drawer.
Convenience
Safely take your Cutco with you to picnics, camping or tailgating.
×
Unlock Owner Specials
If you have bought Cutco, you may be eligible.
Unlock Now