Cutco Cookware
Our cookware features five layers and an alumninum core, surrounding your food with even heat. The result is faster food preparation and better tasting meals.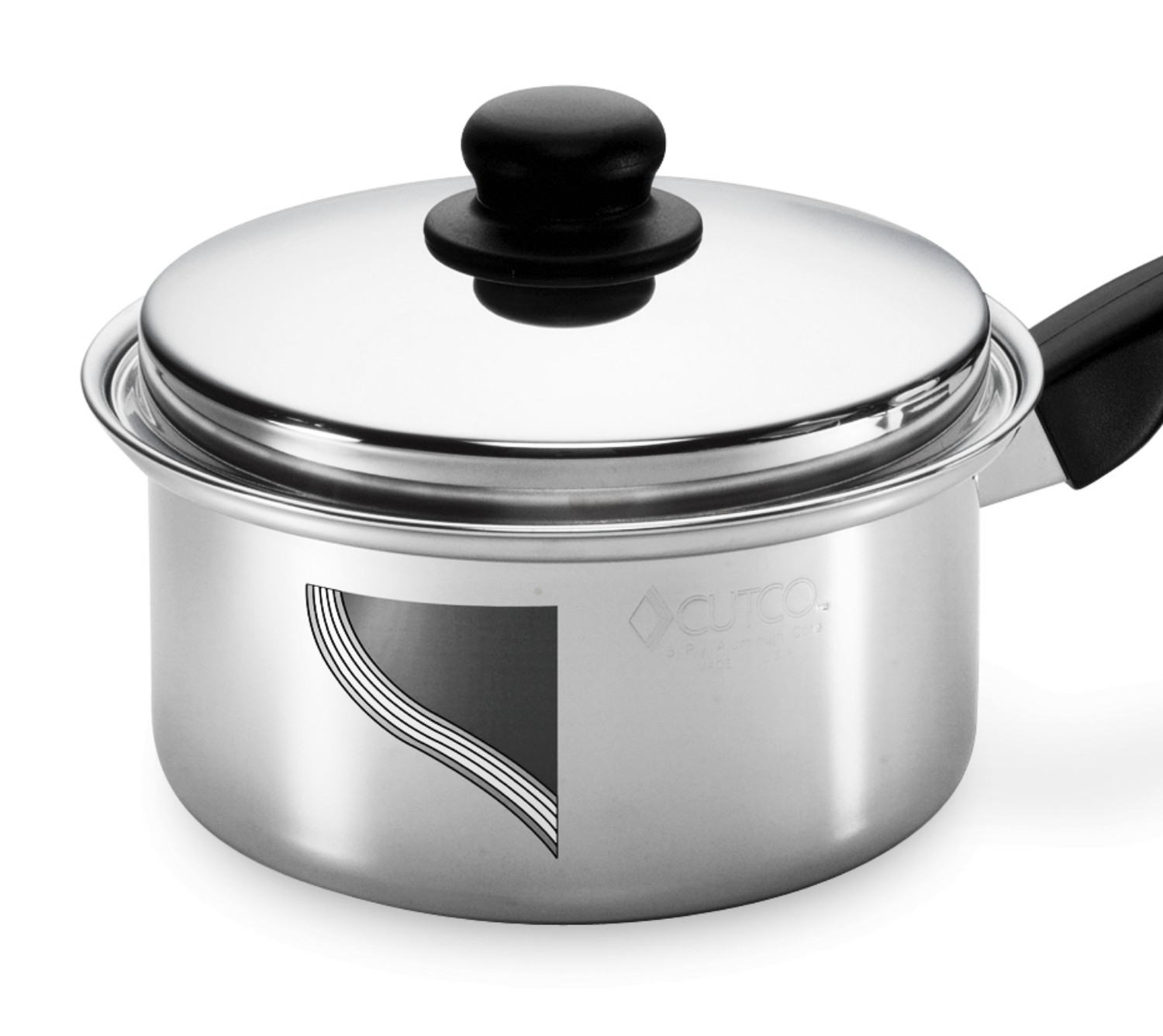 5-ply Construction

The inside layer is T-304 stainless steel. The outside layer is 430 magnetic steel which allows the cookware to be used on induction stovetops. The stainless steel layers encase an inner core of 3 layers of aluminum, one of the best heat conductors available, for even temperature distribution.
Stainless steel is non-porous, extremely sanitary, and corrosion resistant.
Dishwasher-safe, cleans easily, and keeps its luster year after year.
For maximum durability and a lifetime of superior performance.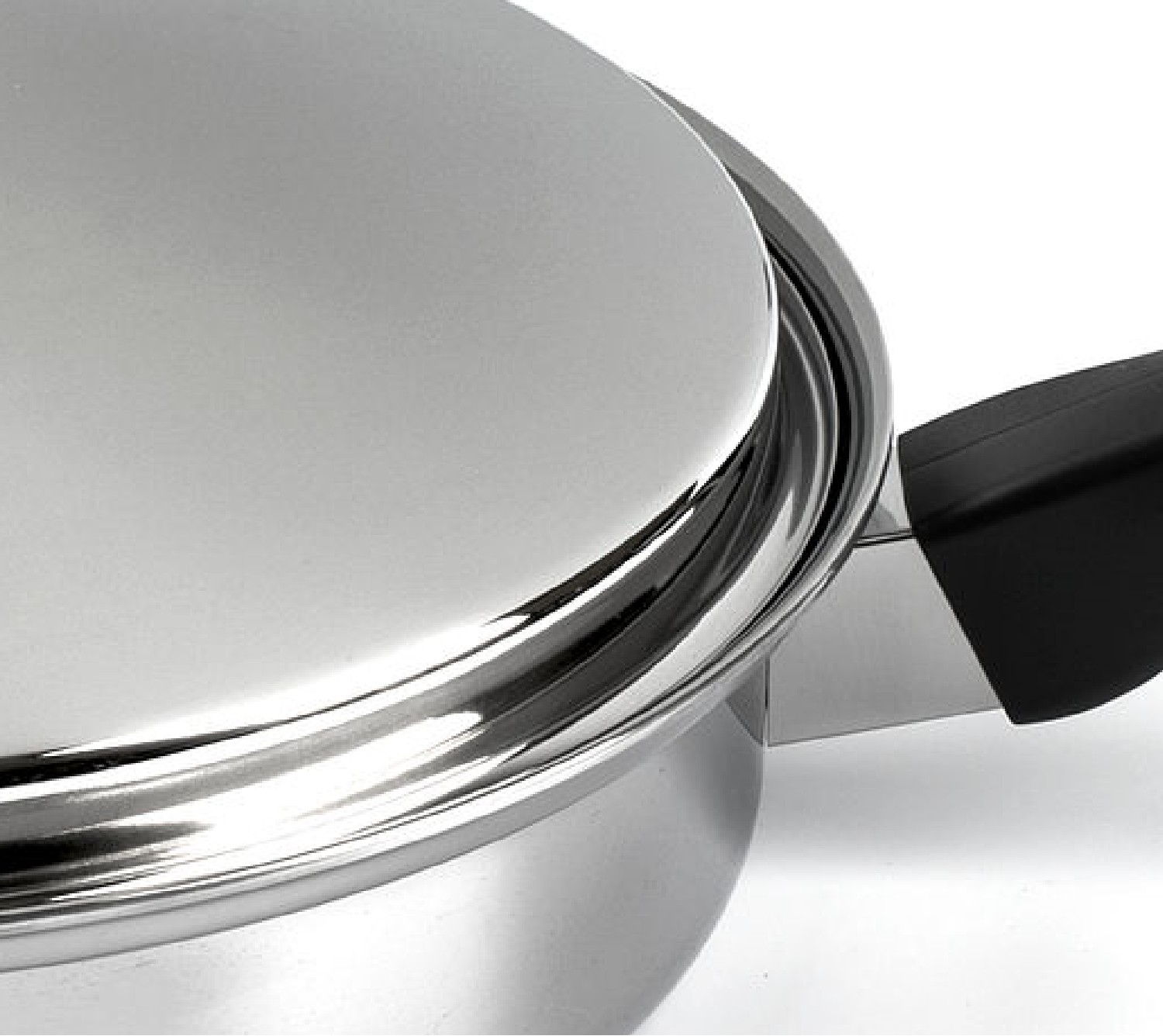 Perfect-Fit Cover
Sits on the shoulder of the pans to form a vapor seal that locks in natural flavor, nutrients and moisture.
Stay-Cool Knob
Easy to grasp, with special non-slip texture.
Finger guards to protect fingertips from contact with hot lids.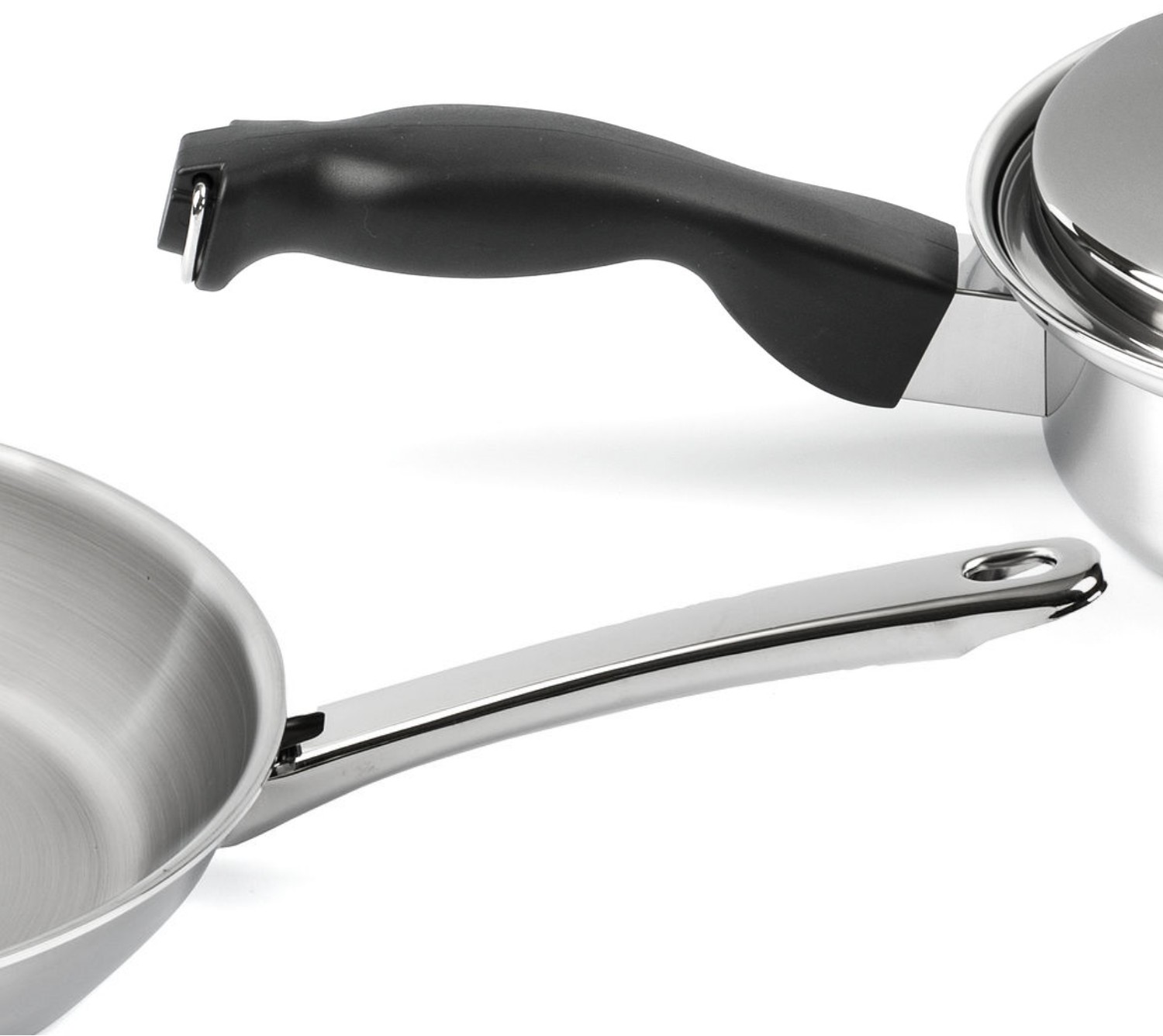 Stay-Cool Handle
Black phenolic handles feature ergonomic design for comfort and safety.
Special flameguard keeps handle cool.
Professional style Gourmet Fry Pans feature stainless handles that stay comfortable to the touch while cooking.
Hanging loop offers storage option.
Cooking with Cutco Cookware
Cutco's professional quality cookware is designed to let you prepare your recipes with only a minimal amount of water or oil - liquid that can steal away both flavor and nutrition. This low-moisture approach retains food nutrients, enhances flavor and appearance, and cuts cooking time dramatically. So whether it's a quick breakfast, or a five-course holiday feast, you'll serve your family and friends delicious, healthy meals - without spending all day in the kitchen.
Learn More