Tips for Perfect Barbecue
Published 34 days ago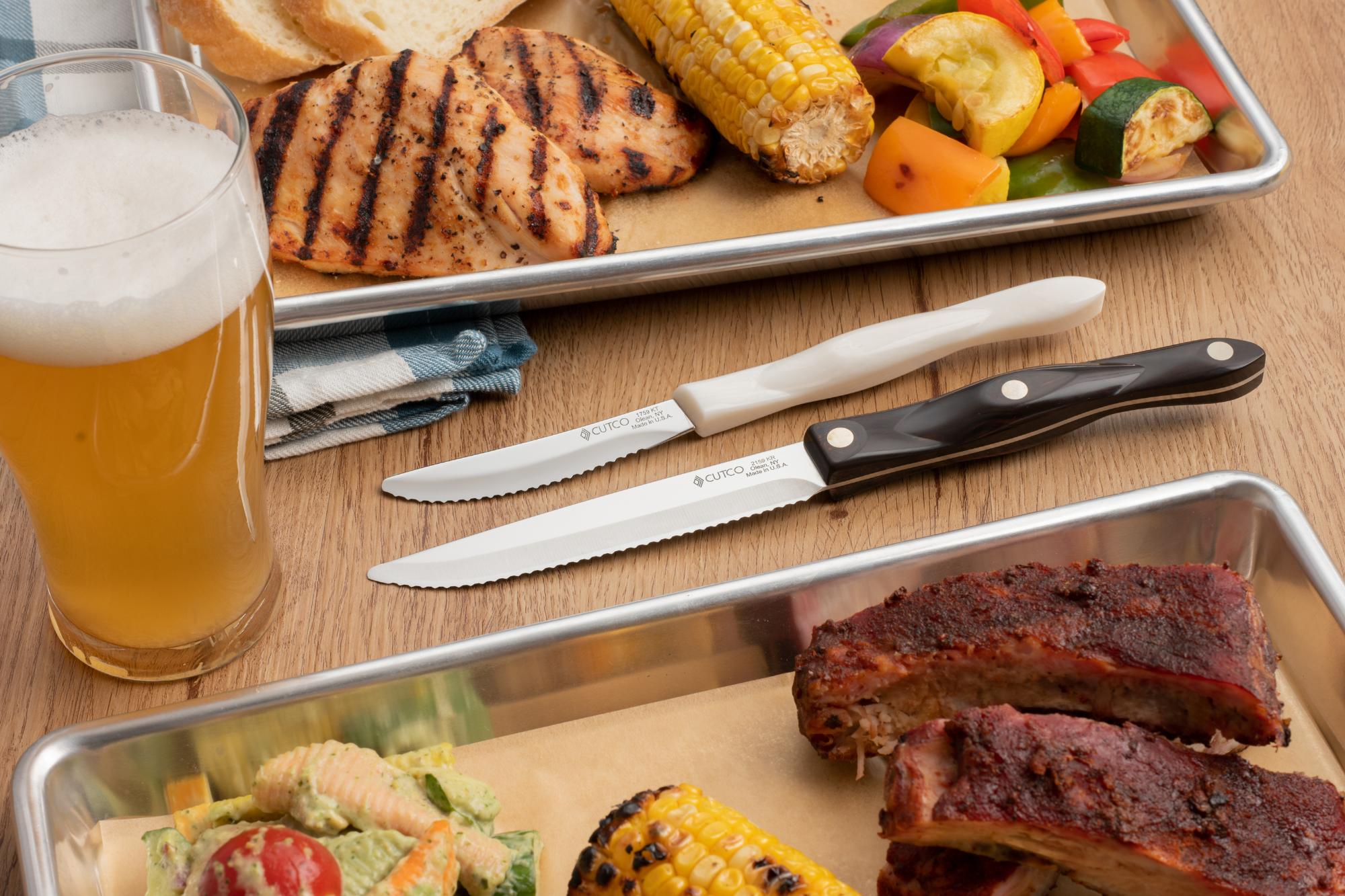 I used to use the words barbecue and grilling interchangeably, but they're really quite different. Barbecue is cooking low and slow, while grilling is cooking hot and quick.
Grilling seems to be the more common method of outdoor cooking, but barbecue is gaining in popularity. The method of cooking results in meat that is moist and full of flavor, whether you're using simple seasoning, a full-bodied rub or a marinade.
When you're ready to fire up the smoker or grill, there are a few tools that can help you along the way. Cutco's long-handled Barbecue Set keeps your hands safely away from the heat when turning food and removing it from the grill. To make the prep work a little easier, knives like a Boning Knife, 9" Carver and Butcher Knife are meant for working with meat. And, of course, make sure you've got sharp Steak Knives for easy eating.
To take the guesswork out of it, we asked Caytlin McCleery, of Cayts Meats and Meals, to share with us her tips for perfect barbecue.

Tips for Perfect Barbecue
Temperature


Cook to internal temperature, not by time.

Patience


When it comes to barbecue don't rush the process. For low and slow, it is very important to be patient.

Seasoning and Doneness


Cook and season your food to how you desire. If you like fall off the bone ribs, then cook them how you want! If you like your steak well done, then cook it how you want.

You Do You


Don't let anyone bully you on how to cook your food.

Choosing Meat


Good marbling in your meat and choosing the highest grade of meat you can afford, is going to give you the best results.

Rest


Let the meat rest before cutting into it. The bigger the piece of meat, the longer the rest. Anywhere from 5-60 minutes.