How to Slice Mushrooms
Featured 37 days ago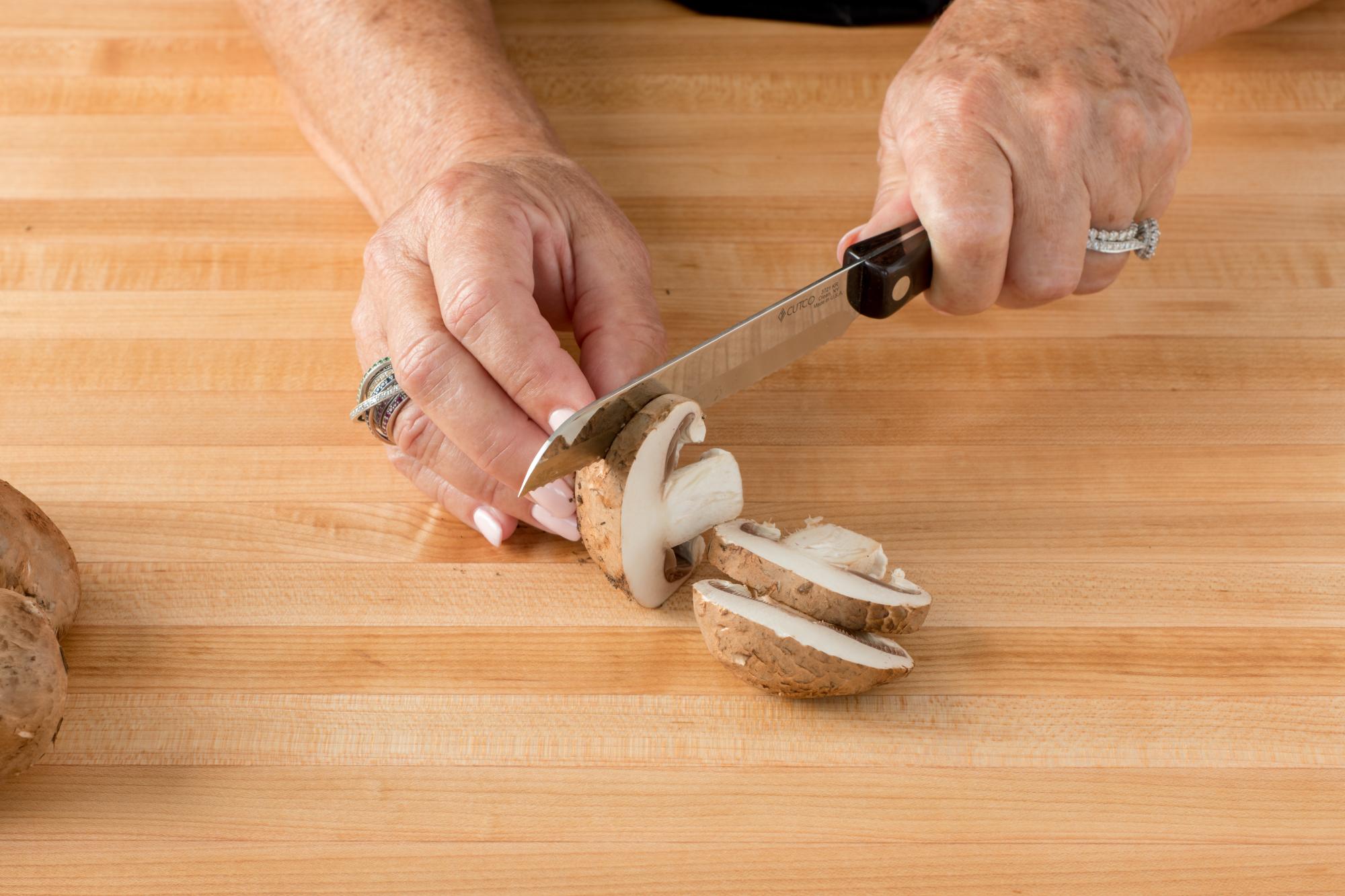 If you need to slice mushrooms for a recipe, the actual cutting part is easy. It's what you do before you start prepping them that's important.
It is a pretty straight forward job, but, before you even take a slice, you'll want to clean them properly. All you need is a damp paper towel to brush away the growing compound. Don't submerge them in water, because mushrooms are porous and can absorb moisture, which can affect their texture while cooking. For example, if you're roasting mushrooms and they're too wet, they'll steam instead of roast.
When it's time to slice mushrooms, pay attention to the type of knife you're using. Using the right knife allows you to make more uniform cuts allowing the mushroom pieces to cook more evenly. Use a sharp utility knife that's the right length for the size of mushroom for better control while slicing.
Cutco's Santoku-Style Trimmer is what we recommend for the job. Its sharp Double-D® edge easily slices through the mushroom's spongy flesh without shredding it. The edge is designed to cut smoothly whether moving the knife forward, backward or straight down. Other options for slicing mushrooms would be a Trimmer, which has the same type of cutting edge and a similar length.
Mushrooms are one of my favorite foods of all time. I hated them as a kid, but as an adult, I adore their umami, earthy flavor. I also like their versatility. Chopped mushrooms match the consistency of meat so they make for a great add-in. Mix them with ground meat to add flavor and a nutrition boost to things like burgers, tacos or meatballs.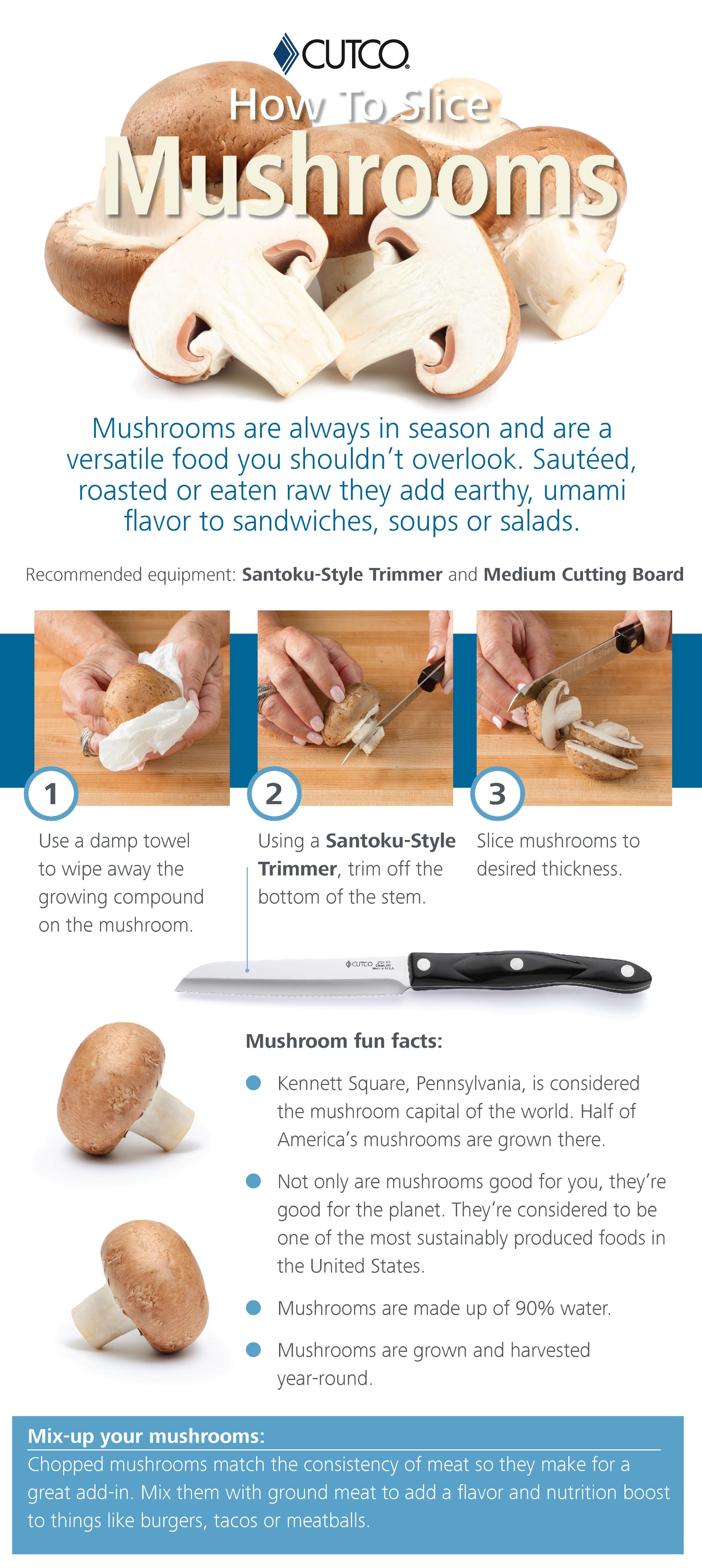 How to Slice Mushrooms
Use a damp towel to wipe away the growing compound on the mushroom.
Using a Santoku-Style Trimmer, trim off the bottom of the stem.
Slice mushrooms to desired thickness.
Mushroom fun facts:
Kennett Square, Pennsylvania, is considered the mushroom capital of the world. Half of America's mushrooms are grown there.
Not only are mushrooms good for you, they're good for the planet. They're considered to be one of the most sustainably produced foods in the United States.
Mushrooms are made up of 90% water.
Mushrooms are grown and harvested year-round.