How to Slice Mushrooms
Published 199 days ago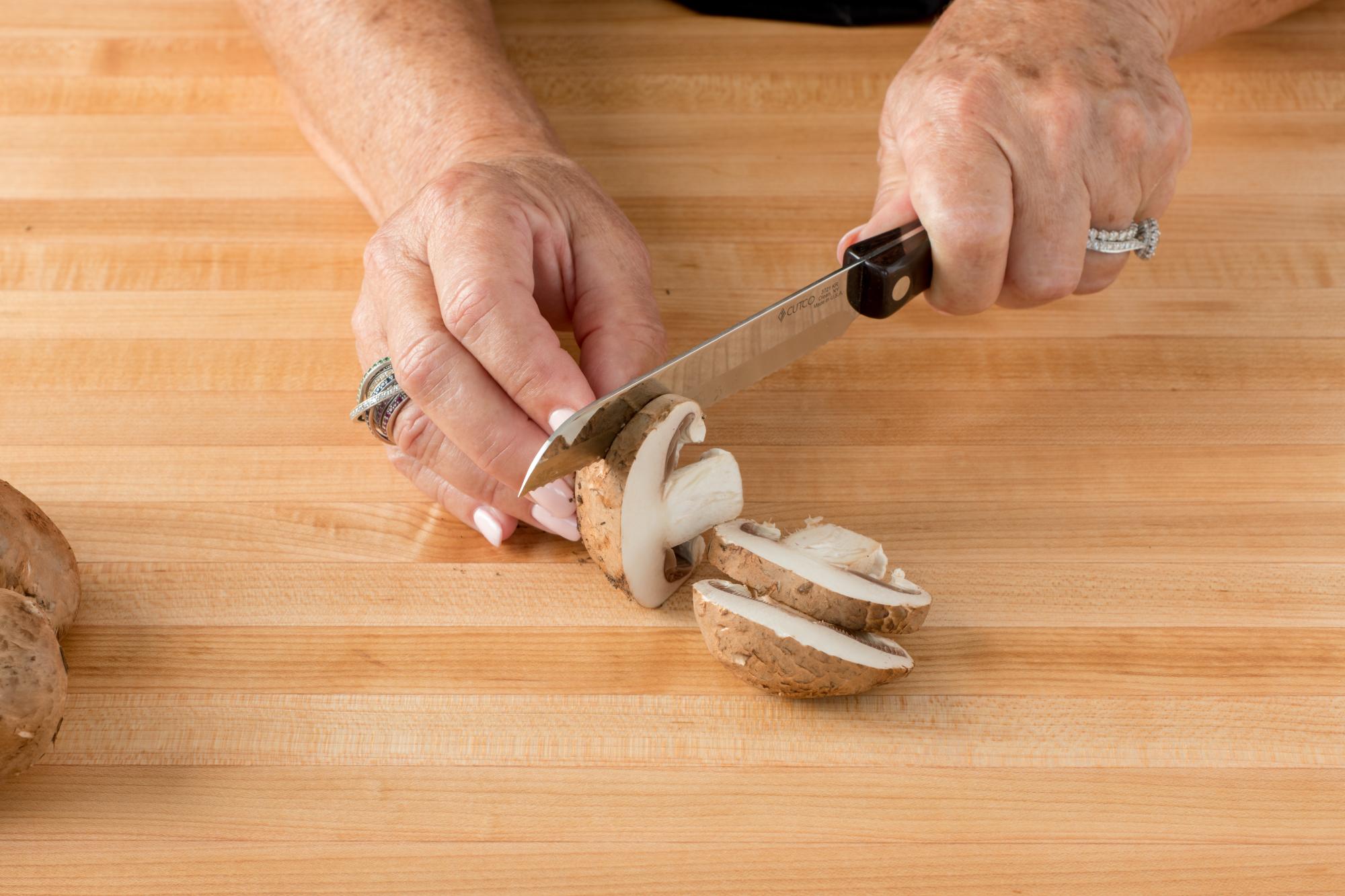 Mushrooms are one of my favorite foods of all time. I hated them as a kid, but as an adult, I adore their umami, earthy flavor.
Cutting mushrooms is pretty straight forward. However, how you clean them matters. All you need is a damp paper towel to brush away the growing compound. Don't submerge them in water, because they are porous and can absorb moisture, affecting their texture when cooking. For example, if you're roasting mushrooms and they're too wet, they'll steam instead of roast.
For cutting mushrooms choose a sharp knife, like Cutco's Santoku-Style Trimmer, that can easily slice through the spongy texture without shredding the flesh. I like this knife for this job because its Double-D® edge makes a smooth cut.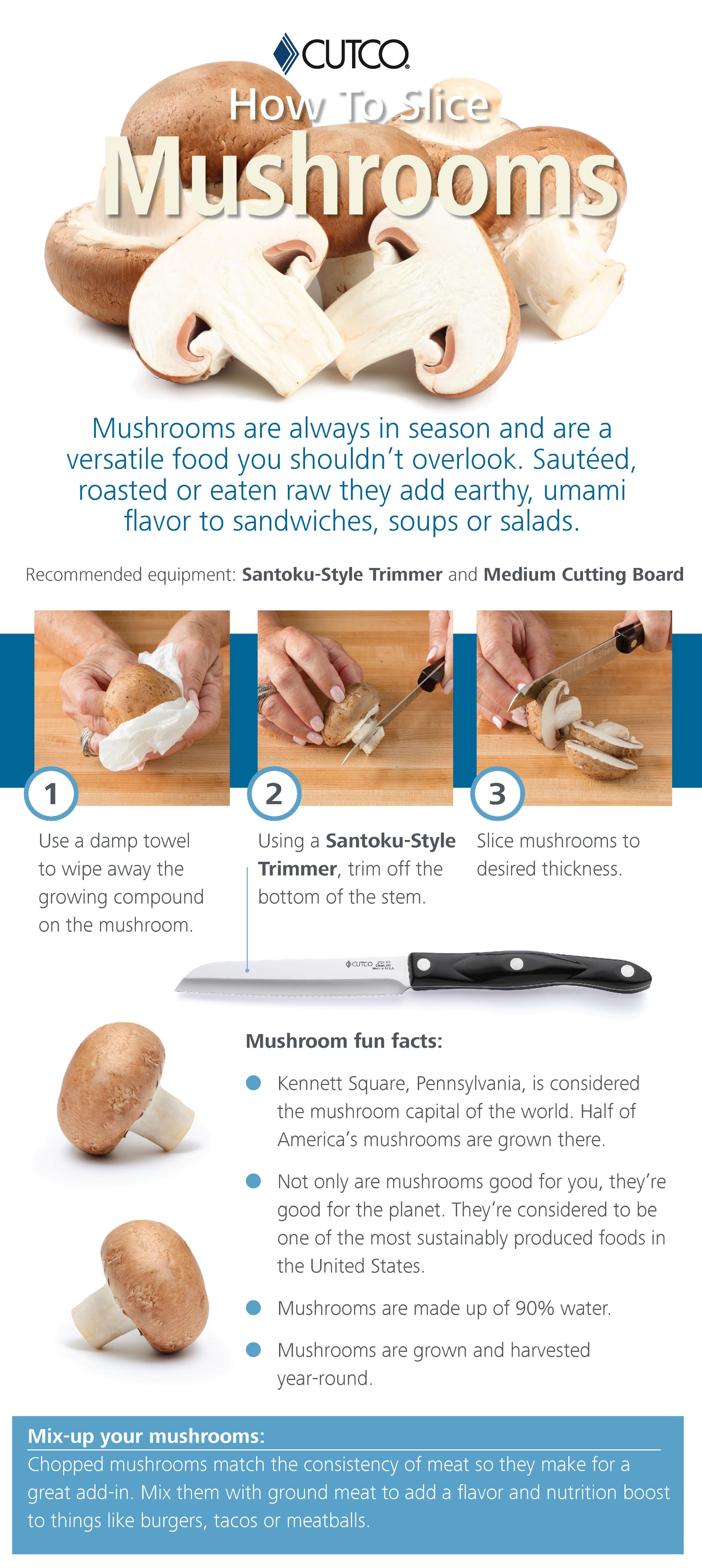 How to Slice Mushrooms
Use a damp towel to wipe away the growing compound on the mushroom.
Using a Santoku-Style Trimmer, trim off the bottom of the stem.
Slice mushrooms to desired thickness.