How to Slice Bone-In Ham
Published 139 days ago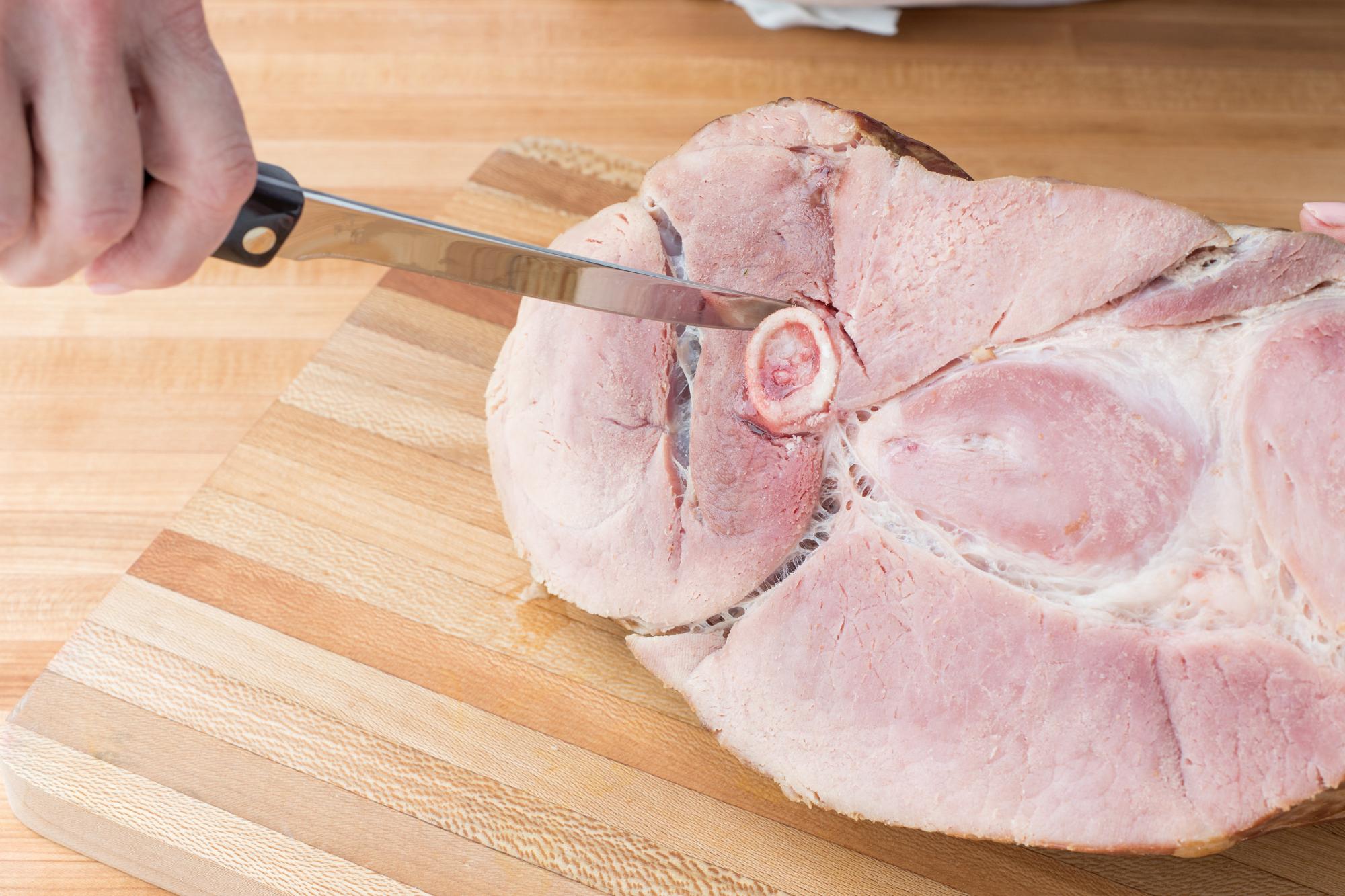 Nothing used to confound me more than trying to make perfect slices of ham when there was a big bone in the way. I would end up with chunks of ham of varying sizes and just mangle the meat.
My ham slicing game was elevated once I learned the proper technique. It gave me the confidence to do it correctly and made the process stress-free. This technique for slicing bone-in ham takes the mystery out of it so that you will also be making presentation-worthy slices in no time.
Not only does knowing the proper way to cut ham result in nice, even slices, it also allows you to remove most of the meat from the bone, so nothing goes to waste.
Begin by having a long carving knife that can slice through the length of the ham. Cutco's Santoku-Style 8" Carver with its long Double-D® cutting edge allows for smooth, controlled cutting. A Cutco 9" Carver or 6-3/4" Petite Carver would also work well.
Another knife that comes in handy for cutting bone-in ham is a Boning Knife. You can use the tip of the knife to cut around the bone to release the meat before you slice.
Master this method for slicing a bone-in ham, and make your next family dinner worry-free.

How to Slice Bone-In Ham
Use the tip of a Boning Knife to cut around the bone to release the meat.
Use a Santoku-Style 8" Carver to make a vertical cut along the fat line, stopping when the knife hits the bone.
With the tip of the knife at the bottom of the vertical cut, slice across the ham parallel to the cutting board.
Slice this section from the top down into slices of desired thickness using a forward and down motion.



Cutting tip: For perfect slices, use long, sweeping strokes while cutting.