How to Cut Cantaloupe
Published 172 days ago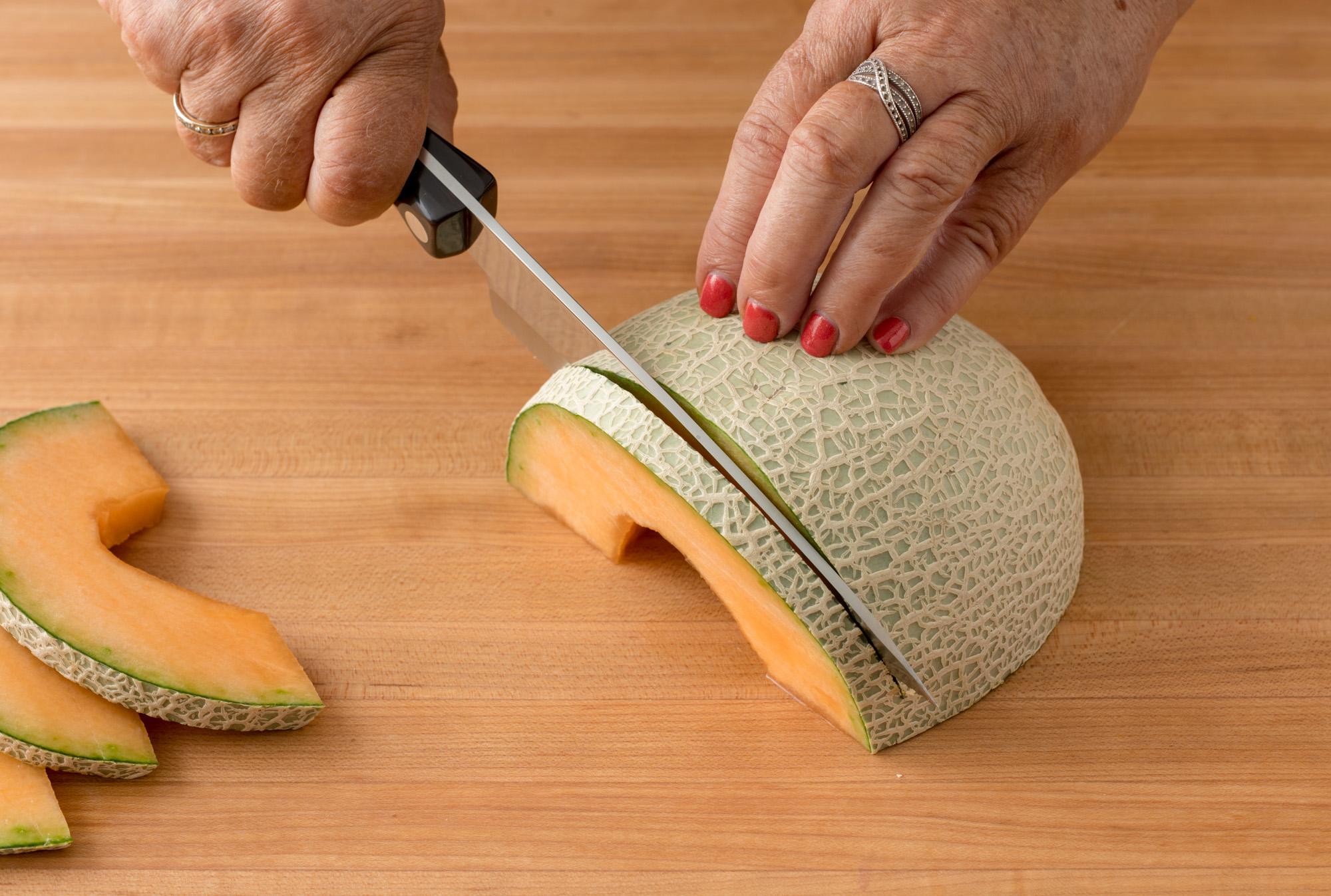 Is there anything better than a fresh, perfectly ripe cantaloupe? It's my go-to melon in the summertime. I even prefer it over watermelon. Cantaloupe's juicy, almost floral, flavor is a refreshing treat when it's too hot to cook.
I think I've cut it in almost every way possible, and often times the results were not good. So, I really loved when I found this easy way to cut cantaloupe.
What I like about this method is that you can get both wedges and cubed cantaloupe from just one melon.
Cutco's Gourmet Prep Knife is a good choice for cutting cantaloupe. Its sharp Double-D® edge effortlessly cuts through the rind without wavering. I would also recommend cutting the cantaloupe on a cutting board with a juice groove to prevent the fruit juice from running onto the counter.
Once the cantaloupe is cubed, toss it into fruit salads, wrap it in prosciutto for a quick appetizer or add it to a shrimp skewer for tossing on the grill.

How to Cut a Cantaloupe
Rest the cantaloupe on the cutting board and use a Gourmet Prep Knife to cut in half, stem to root.
Use a spoon to scrape the seeds from the center of each half.
Lay the halves flat on the cutting board and slice into wedges.
Lay the wedges flat on the cutting board and use the tip of the knife to carefully cut away the rind.
Slice the wedges lengthwise.
Rotate and cut the slices crosswise to dice