How to Cube Salmon from a Fillet
Published 205 days ago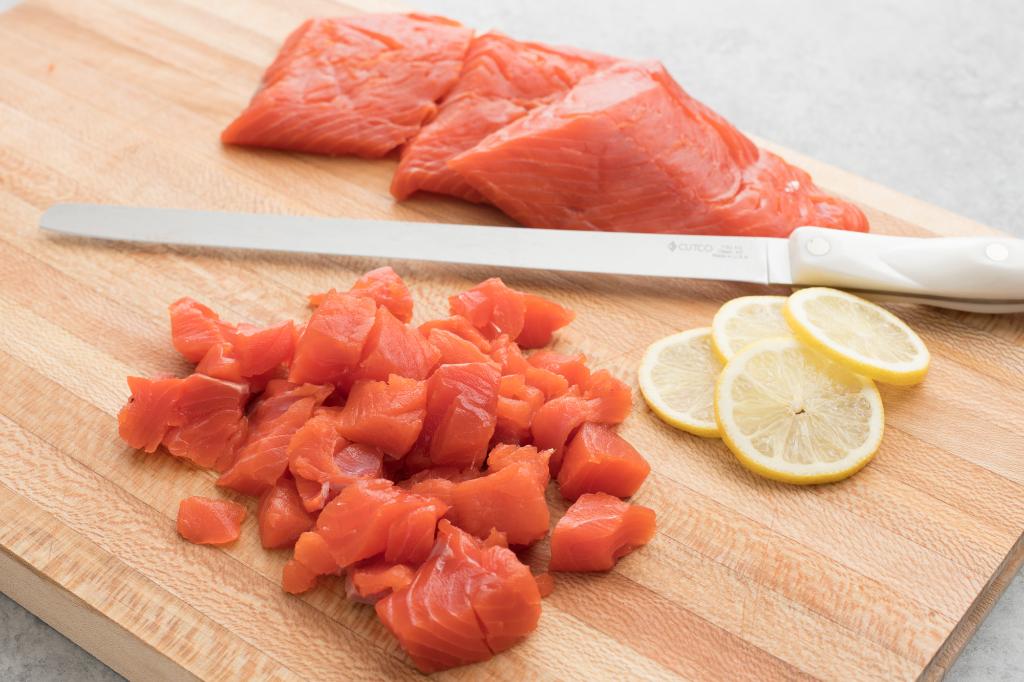 Once you get the hang of cutting fresh salmon, I doubt you'll ever buy frozen again. When you cut it yourself, you control the portion size and you control how it's cut.
For example, if you're planning to put poke bowls, salmon bites or shish kabobs on your menu, you'll need to cube the salmon. It's less expensive to buy a whole fillet and cube it yourself, and it's really quite easy to do with the sharp, thin blade of a Salmon Knife. The blade is also long, flexible, which allows it to easily maneuver through the fish.
When buying fresh salmon, look for fish that has bright color, is firm and has very little to no odor.
Follow this easy guide for how to cube salmon from a whole fillet and you'll be a pro in no time.
How to Cube Salmon from a Fillet
With the salmon fillet skin-side down, use a Salmon Knife to make a small angled outward slice into the flesh at the tail end to create a small flap.
Holding the flap, slide the knife between the flesh and skin to remove skin.
Slice salmon into even portions.
Cut salmon into slices of desired thickness.
Cut salmon crosswise into cubes.