Cutco Presents Two Recipes at 2017 Epcot® International Food & Wine Festival
Published 197 days ago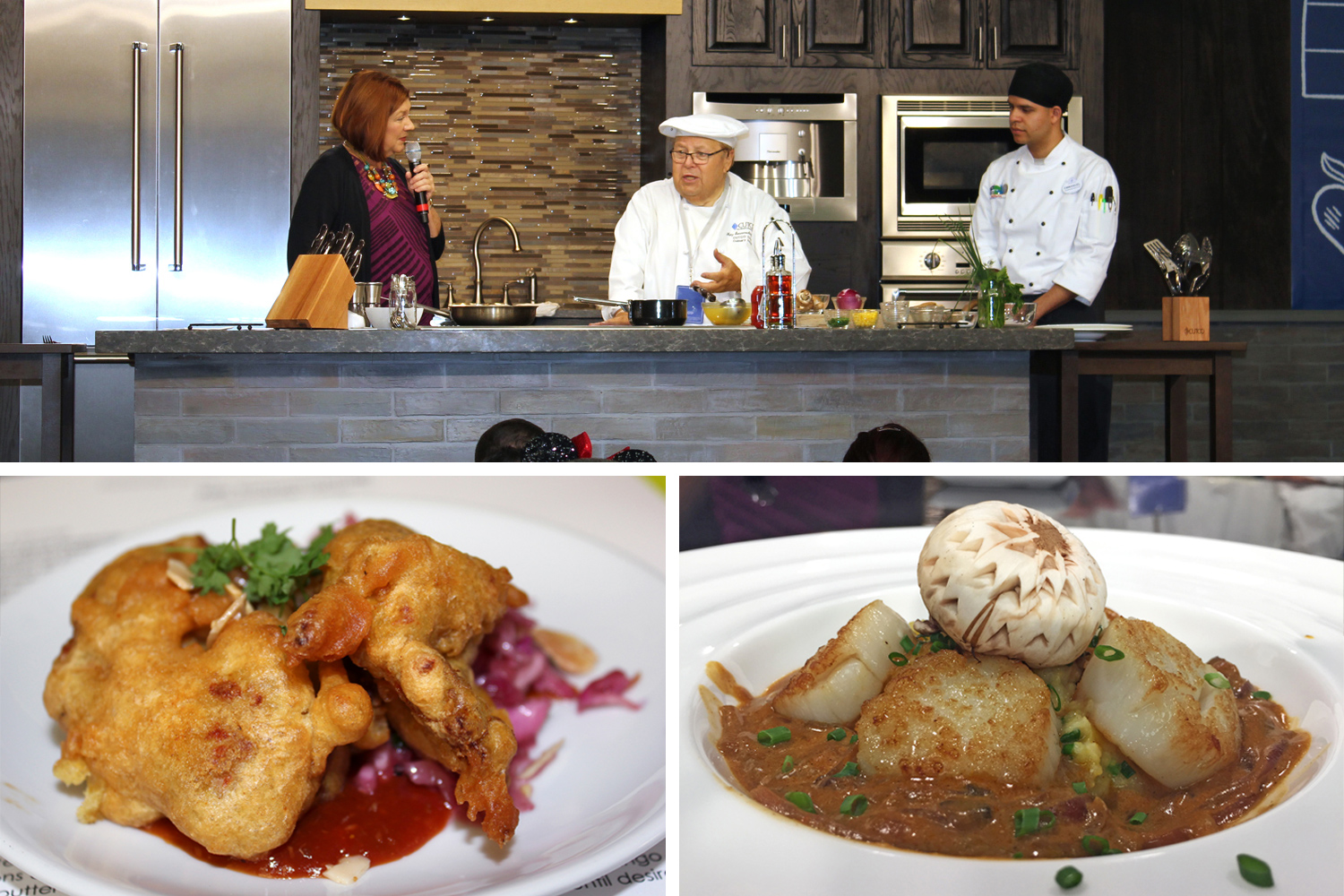 Food brings people together, and no one does it better than the Epcot® International Food & Wine Festival in Orlando, Florida. For the past several years Cutco has participated at this fall event offering cooking demonstrations. This year we were back, presenting recipes for Asian-Style Pork and Scallop and Mushroom Stroganoff.
Our friend, Certified Master Chef Fritz Sonnenschmidt, took to the stage to demonstrate how to make each one.
Chef Sonnenschmidt says he adheres to three concepts when cooking. To cook simple, concentrate on flavor and cook only what you know. Despite being a highly-respected chef, he'll humbly share that he's just a cook.
Despite his impressive credentials, the recipes he created for Cutco are full of flavor and easy to make.
For his Asian-Style Pork recipe he batters and deep fries portions of seasoned, shredded pork and then serves it with a sweet and spicy dipping sauce made from cocktail sauce, mango chutney and soy sauce. The flavor this recipe delivers is fantastic.
The chef's second recipe for Scallop and Mushroom Stroganoff is a must-try. I had considered using scallops with stroganoff, but it really works here. It's incredibly easy to make, looks impressive on the plate, and tastes amazing.