Cucumber and Tomato Chopped Salad
Published 43 days ago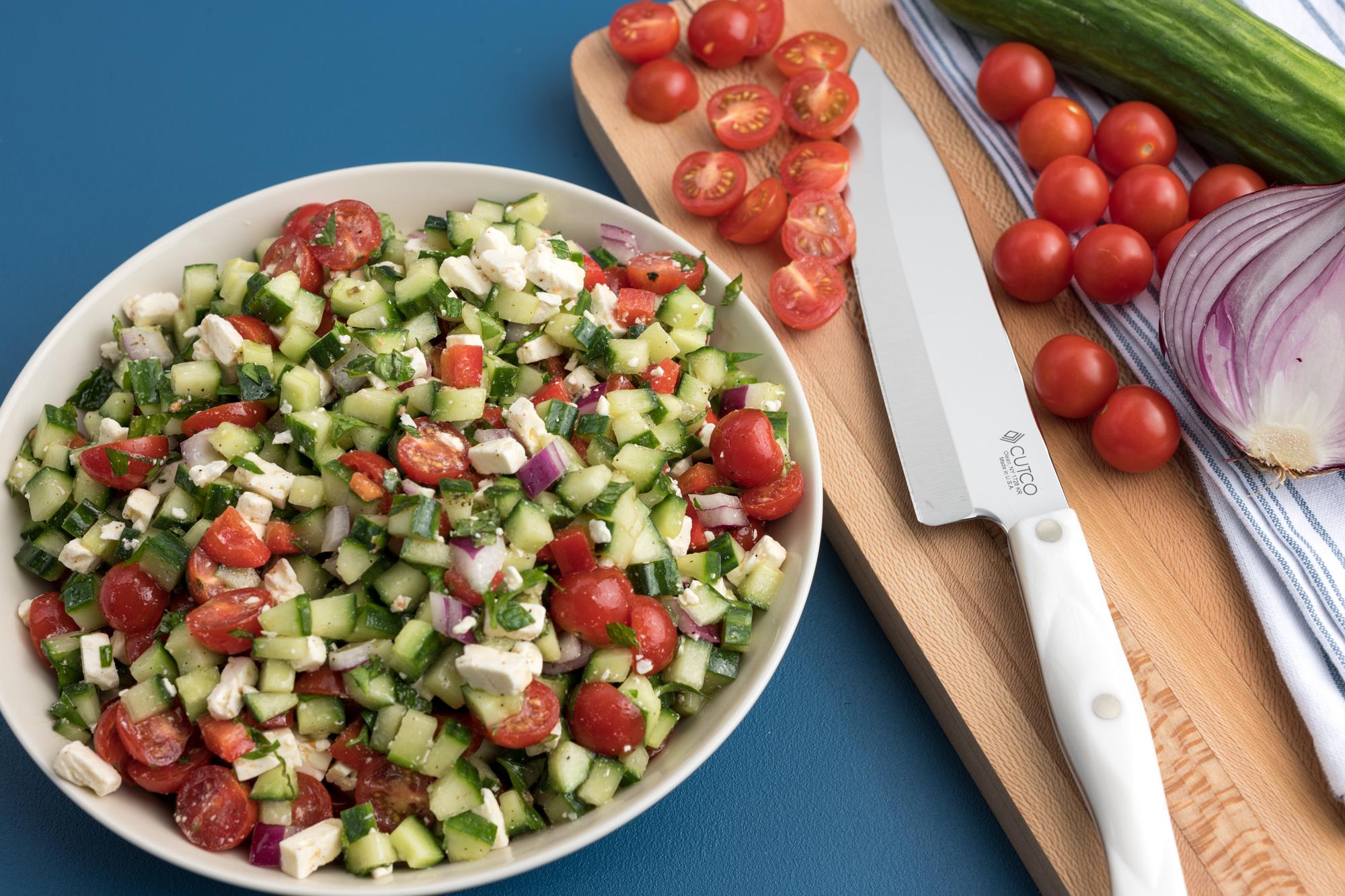 If you're looking for a salad that delivers the perfect bite every time, this Cucumber and Tomato Chopped Salad is it. Because all the ingredients are chopped, it's easy to eat, and with each bite you taste all the flavors.
The salad is dressed with a simple blend of olive oil, lemon juice and fresh herbs. The bright Middle Eastern flavor is the perfect accompaniment for the fresh veggies. The salad pairs well with grilled meat or fish, and because it's all chopped up, you could even scoop it up onto a pita. If you wanted to add some protein, it's easily done by tossing in some grilled chicken or chickpeas.
Maybe it's because I work for a cutlery company, but I love chopping up veggies. I get satisfaction using my 7-5/8" Petite Chef knife to dice the cucumbers and peppers, and chop the fresh herbs. You won't be surprised to hear me say that the job is much easier with a good set of sharp knives.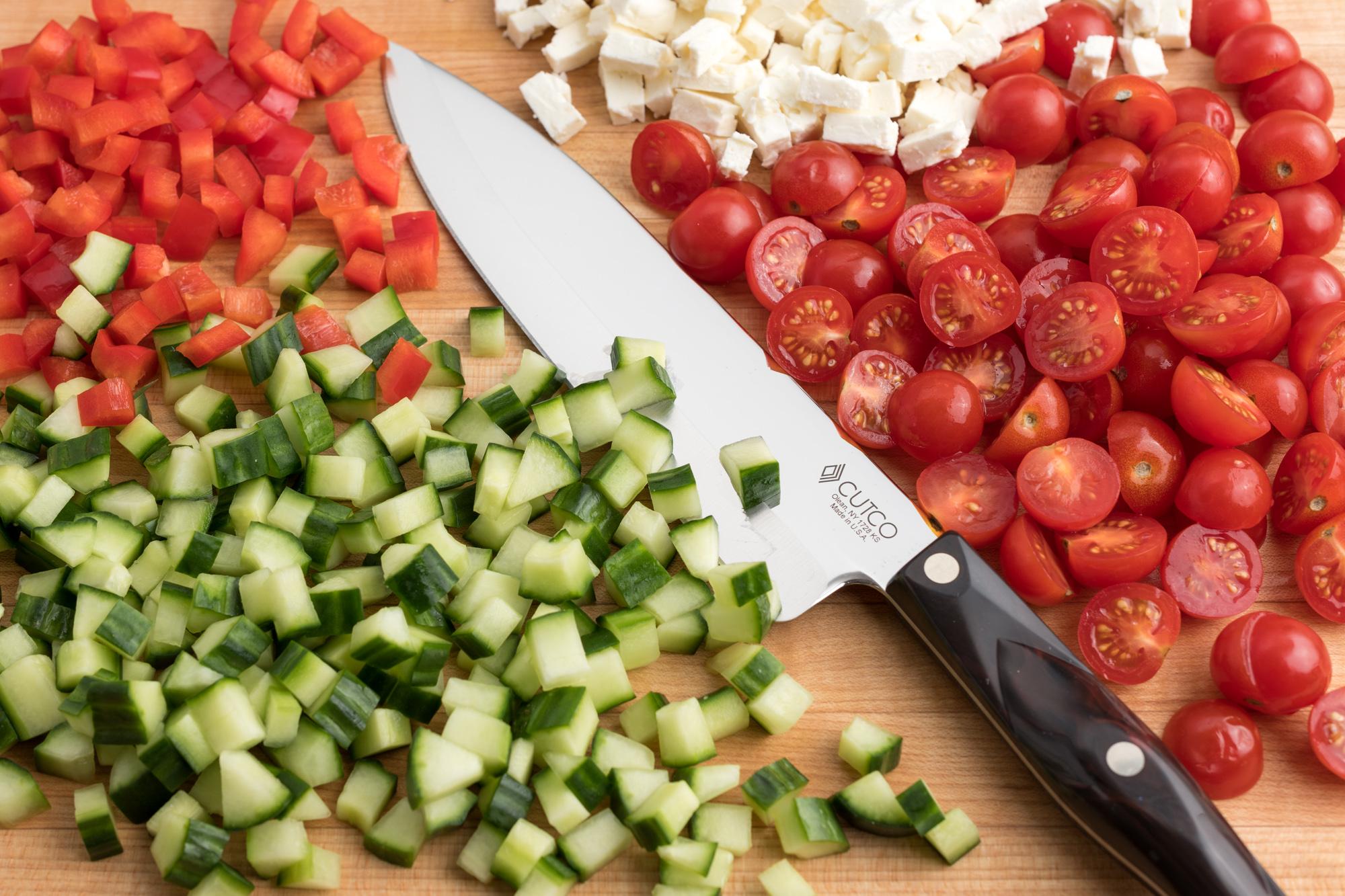 If you want to make this salad ahead, store it in the refrigerator but leave out the feta and toss it in just before serving.
This is a simple, refreshing salad to have tucked away in your recipe box or pinned to your Pinterest board to have on hand all year long.
Ingredients
2 English cucumbers, seeded and diced (do not peel)
1 pint cherry tomatoes, halved
1/4 cup red onion, diced
1/2 cup red bell pepper, diced
1/4 cup chopped fresh Italian parsley
1/4 cup chopped fresh mint
4 tablespoons extra-virgin olive oil
1 1/2 tablespoons lemon juice, from 1 lemon
1/2 teaspoon salt
1/4 teaspoon freshly ground black pepper
6 ounces feta cheese, diced
Directions
In a large bowl, mix all the ingredients (except feta cheese) together. Add the feta cheese and gently combine. Taste and, if necessary, add additional salt, pepper or lemon juice. Serve.
This recipe can be made ahead. Prepare the salad as directed but do not add the feta cheese. Store in a covered container in the refrigerator. Before serving, toss in the feta and add additional seasoning, if necessary.
Recommended Tools