3 Easy Garnishes Anyone Can Make
467 days ago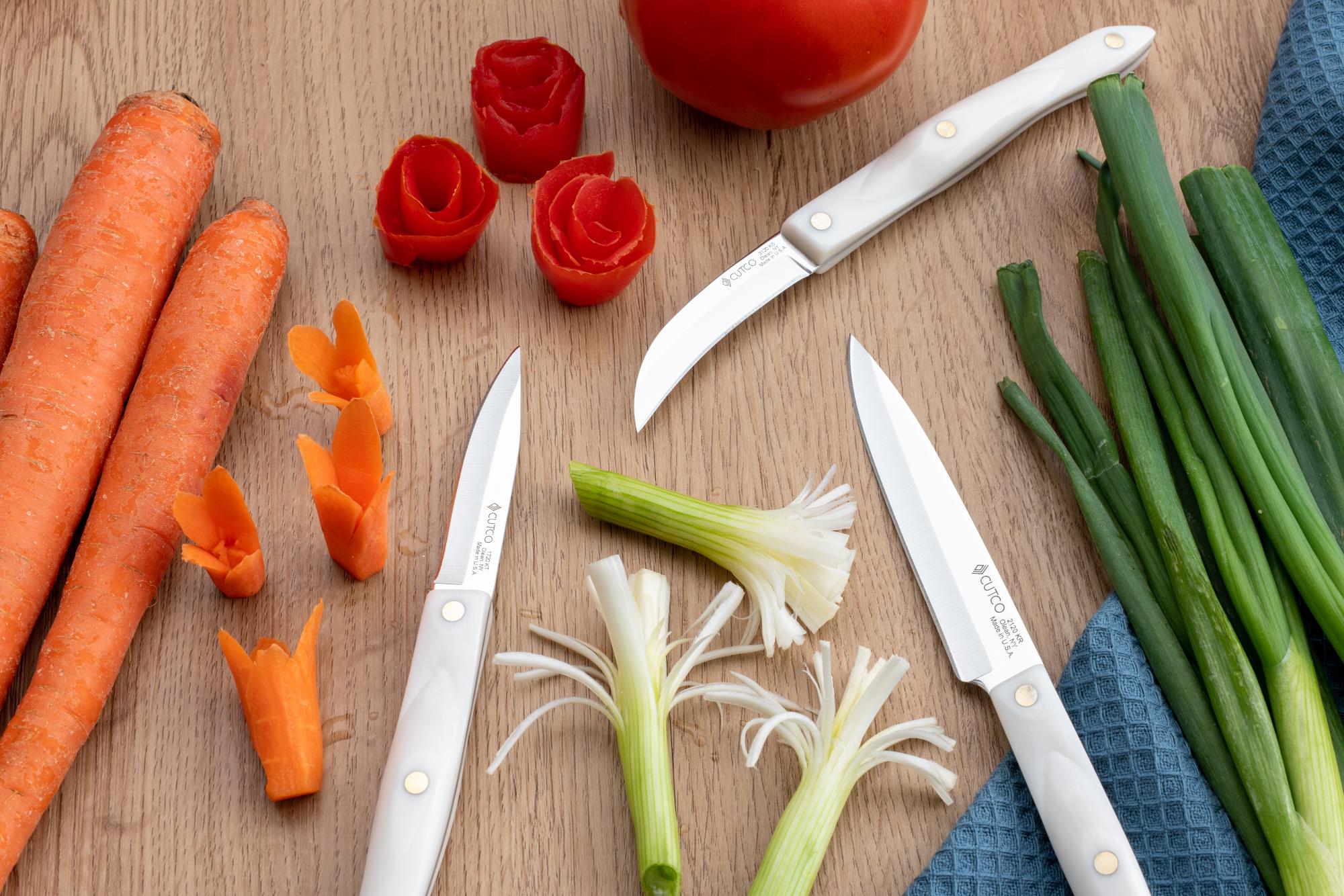 Professional chefs aren't the only ones who can make a pretty plate – you can too. Make these three easy garnishes and add culinary flair to your platter or plate.
Seriously, if I can make these vegetable garnishes, you can too! With a good paring knife and a few well-placed cuts, you'll create your own masterpieces. However, I can't emphasize enough that for ease of cutting and for safety, a sharp knife is essential for making all three of these easy garnishes
My advice when you first start is to go slow and practice. If your first attempt fails, just keep trying.
Green Onion Blossoms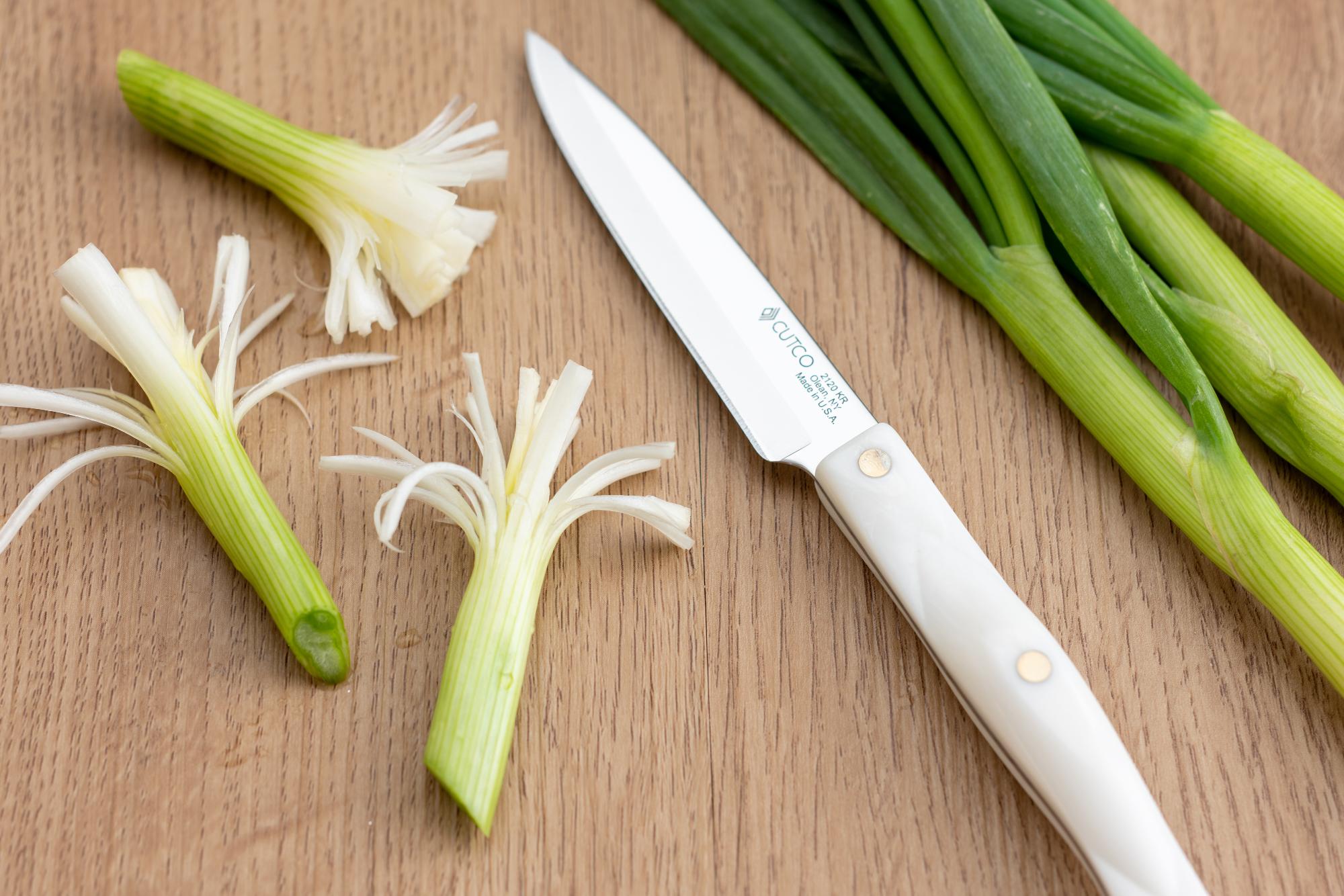 Fill a bowl with cold water and ice cubes.
Wash the green onions to remove any dirt.
Trim off the root end and then cut off the top, about 3 or 4 inches above the bulb, where the white part meets the green part.
Using the tip of a 4" Paring Knife, make several cuts lengthwise though the white bulb, keeping the slices as close together as you can.
Place the green onion in the ice water for 15 to 20 minutes, until the cut area opens into a blossom.
Tomato Rose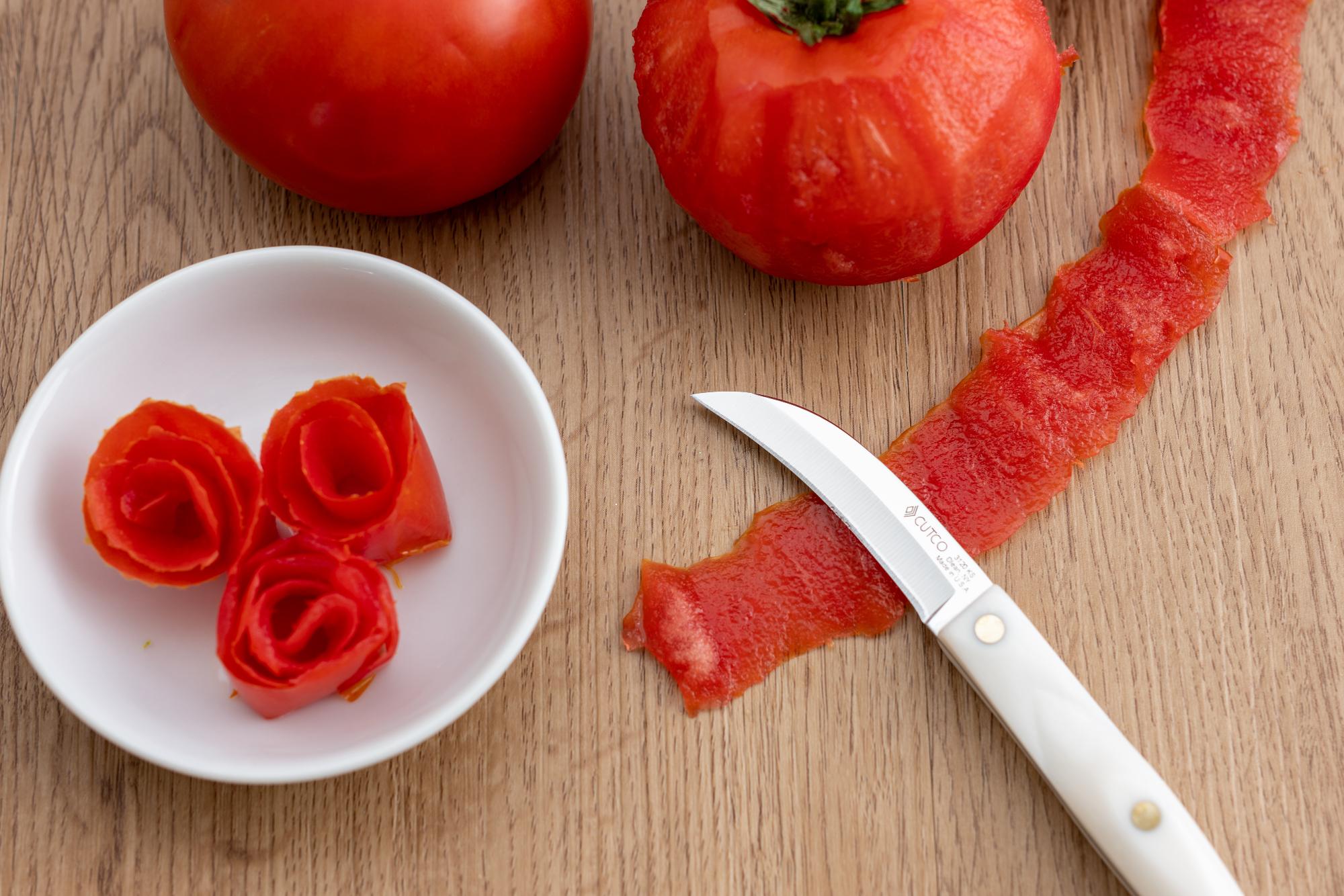 Using 2-3/4" Bird's Beak Paring Knife, peel the tomato skin off in one long, unbroken strip (as best you can).
Roll the tomato skin up to form a rose.
Carrot Flower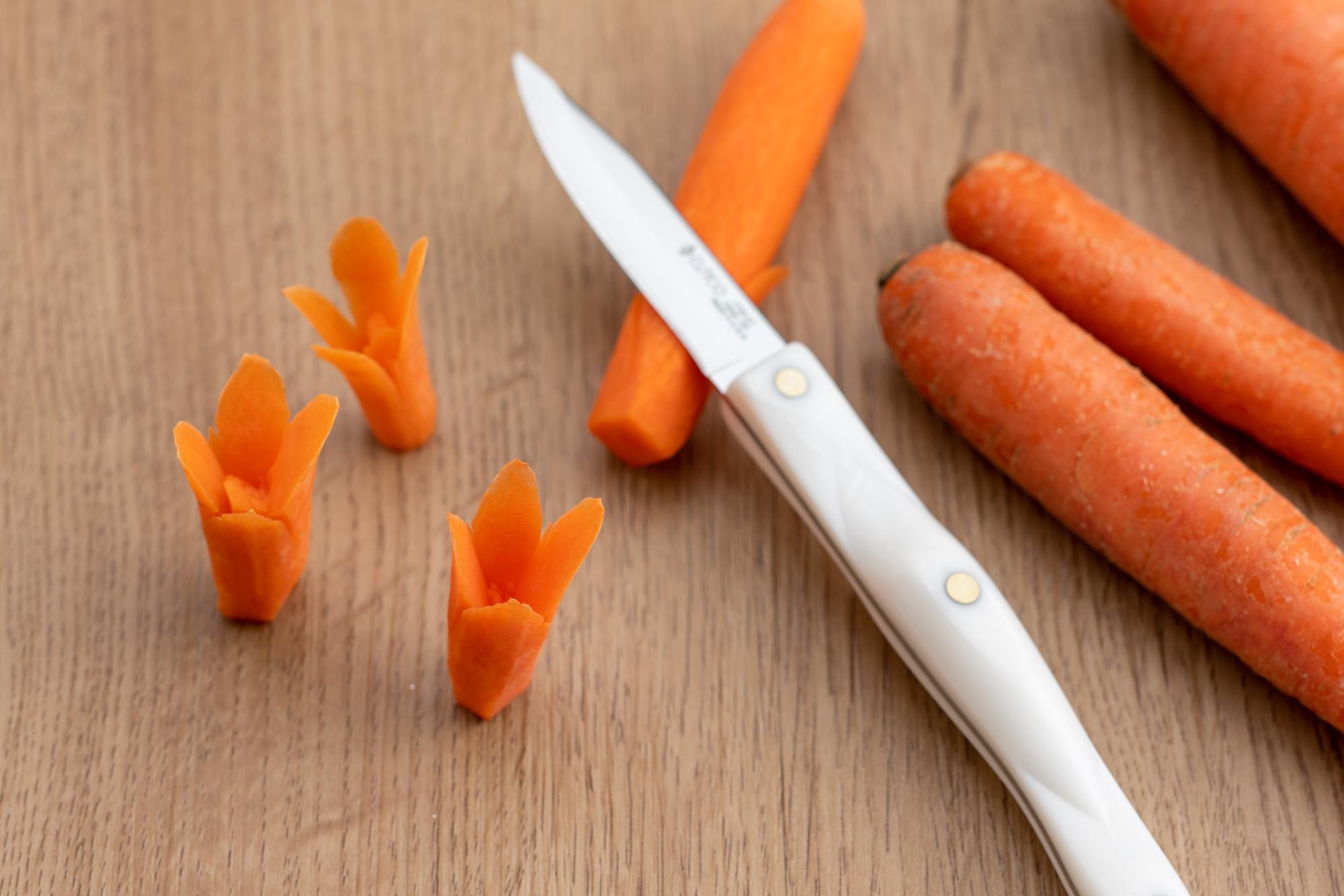 Peel the carrot with a Vegetable Peeler.
Trim off the tip of the carrot to make it flat.
Rest the tip of the carrot flat on the cutting board and using a 2-3/4" Paring Knife, make angled cuts around the tip of the carrot, making sure not to cut all the way through.
Use your fingers to twist off the tip of the carrot to create a flower.
Keep repeating the process to make more flowers.
When using any garnishes make sure they are edible, since they're accompanying food on a plate. Also use food that is part of your recipe, even if you're only garnishing with a sprig of fresh herbs. So, for example, if your recipe doesn't include green onions, don't garnish with a green onion blossom and if your dish doesn't include parsley, don't dress the plate with parsley.
Give these easy garnishes a try and let us know how you do. Post your creations on social media, tag @CutcoCutlery and use #MyCutco.