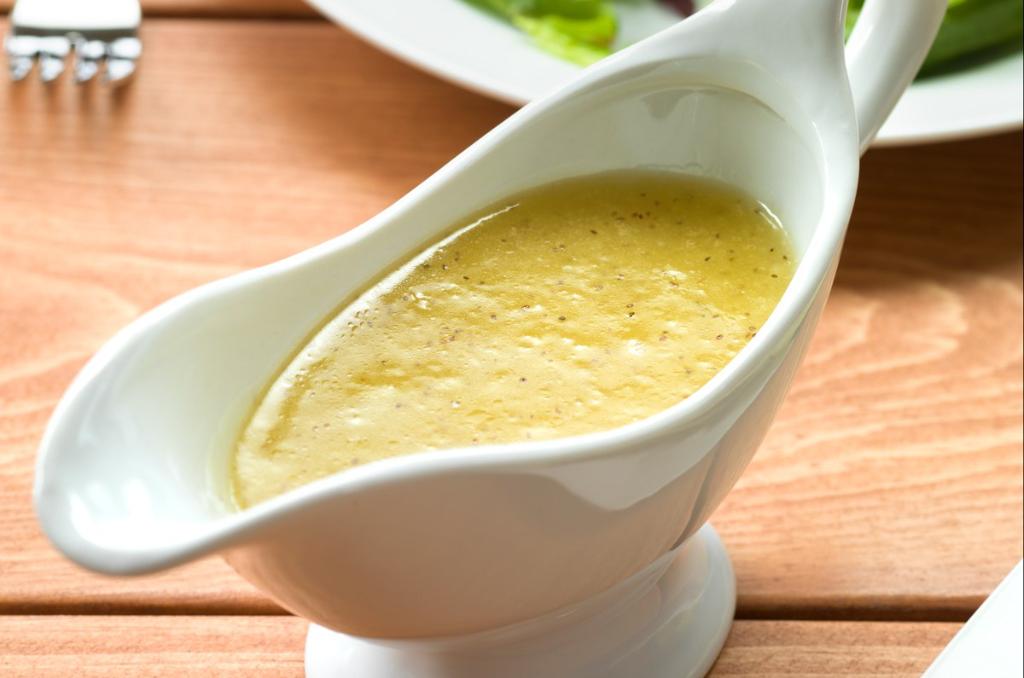 When a good recipe comes along, you don't forget it. Like this one for The Best Celery Seed Dressing Ever. The title is not an exaggeration since it is a recipe that's been shared countless times with family and friends, because it's just that good!
The prep work for it couldn't be easier. The only thing to cut is the onions, which are easily chopped with a 7-5/8" Petite Chef knife.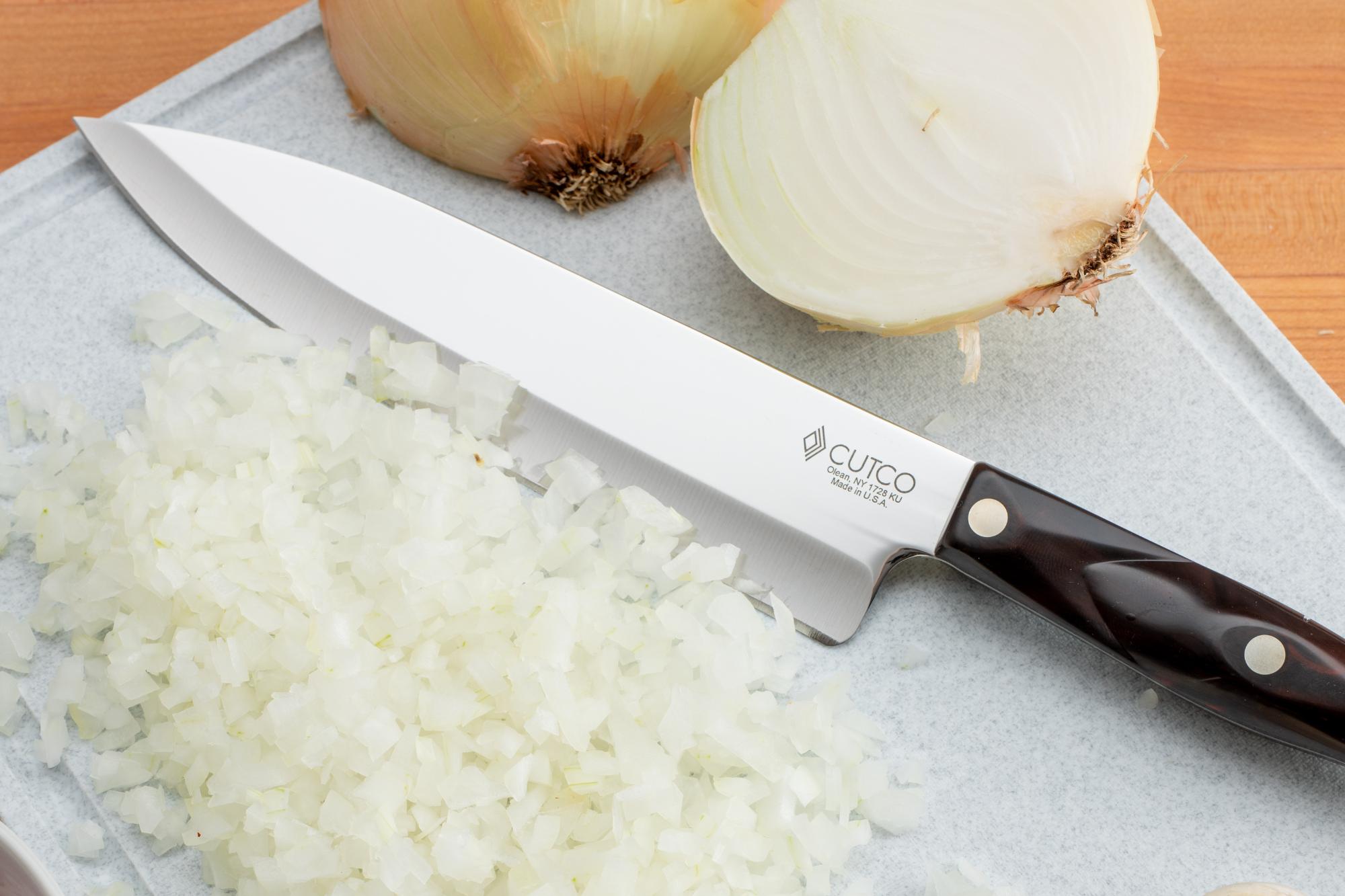 Toss the onions and everything else together into a blender or food processor to emulsify, and done! What could be easier than that?
Serve this Best Celery Seed Dressing Ever over a green salad, as we recommend in the recipe below, or use it as the dressing for a coleslaw. It would also be delicious as a dip for a crudité platter of celery sticks, carrot sticks, broccoli and cauliflower florets, and sliced cucumbers. However you serve it, be ready to share the recipe.
When preparing all the vegetables to accompany the dressing, check out Cutco's Knife Skills section.
I have to give credit for this celery seed dressing recipe to one of my co-workers, Lila, who has been kind enough to share it with many of us here at Cutco. There isn't anything that can be done to make it any better. As one of my coworkers said "I could drink this stuff."
If this recipe appeals to you, give one of these a try that also feature delicious salad dressings.
Watercress and Herb Salad With Pink Peppercorn Dressing
Berry and Hazelnut Salad With Balsamic Lime Dressing
Beet, Grapefruit and Watermelon Radish Salad With Citrus Viniagrette
Ingredients
Celery Seed Dressing:
1 cup of sugar
1 medium onion, cut in small pieces
1/2 cup cider vinegar
2 teaspoon yellow mustard
1 teaspoon salt
1 teaspoon celery seed
1 2/3 cup vegetable oil (do not use olive oil)
Salad:
1 bag spring greens
1 bag Romaine lettuce
1 medium red onion, thinly sliced
1 can mandarin oranges, drained
1 small container of blue cheese crumbles
Salt and cracked pepper to taste
Dried cranberries to taste
Sunflower seeds to taste
Almonds, walnuts or pecans to taste
Optional:
2 grilled chicken breasts, cut into small chunks
1 small container of grape tomatoes
1 small cucumber, sliced
Directions
Make the Celery Seed Dressing:
Place ingredients in a blender or food processor and blend well for a couple of minutes on high speed.
Make the salad:
Put the greens in large bowl. Put the other ingredients, except the dressing, into one or two divided dishes or a lazy Susan. Pour the dressing into a serving bowl or gravy boat. Let guests select what they prefer and assemble their own salad.
Recommended Tools