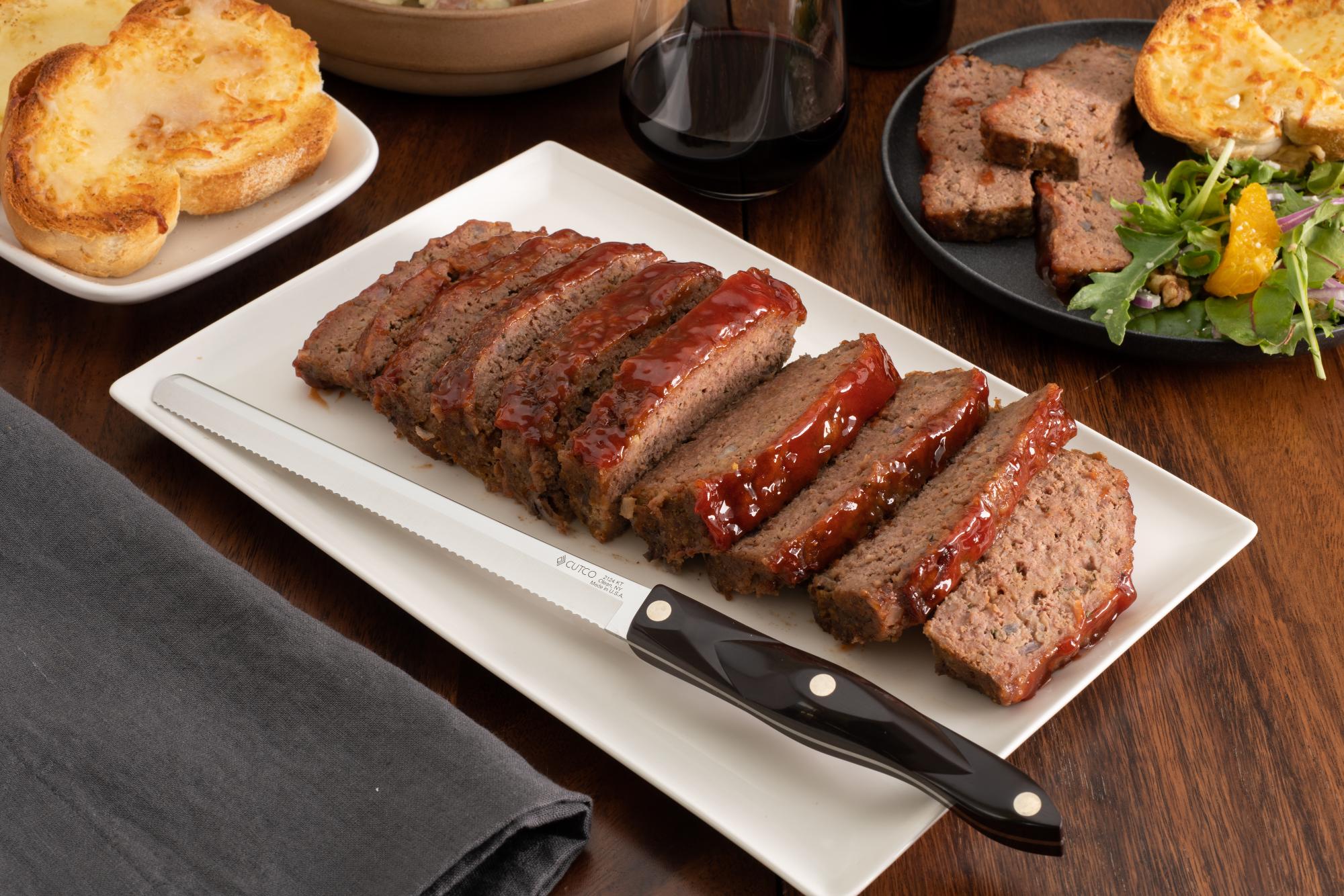 This Saturday Night Meatloaf is the best meatloaf recipe I have ever made. This classic dish epitomizes memorable family dinners, is easy to make and is something almost everyone enjoys.
Meatloaf Ingredients
What is wonderful about meatloaf is how readily available the ingredients are and how simple and delicious it is.
For this recipe, I'm using a red onion, but a yellow onion would work just as well. To dice it, the 7-5/8" Petite Chef knife is my choice. Its sharp, slightly rounded belly cuts through the onion easily.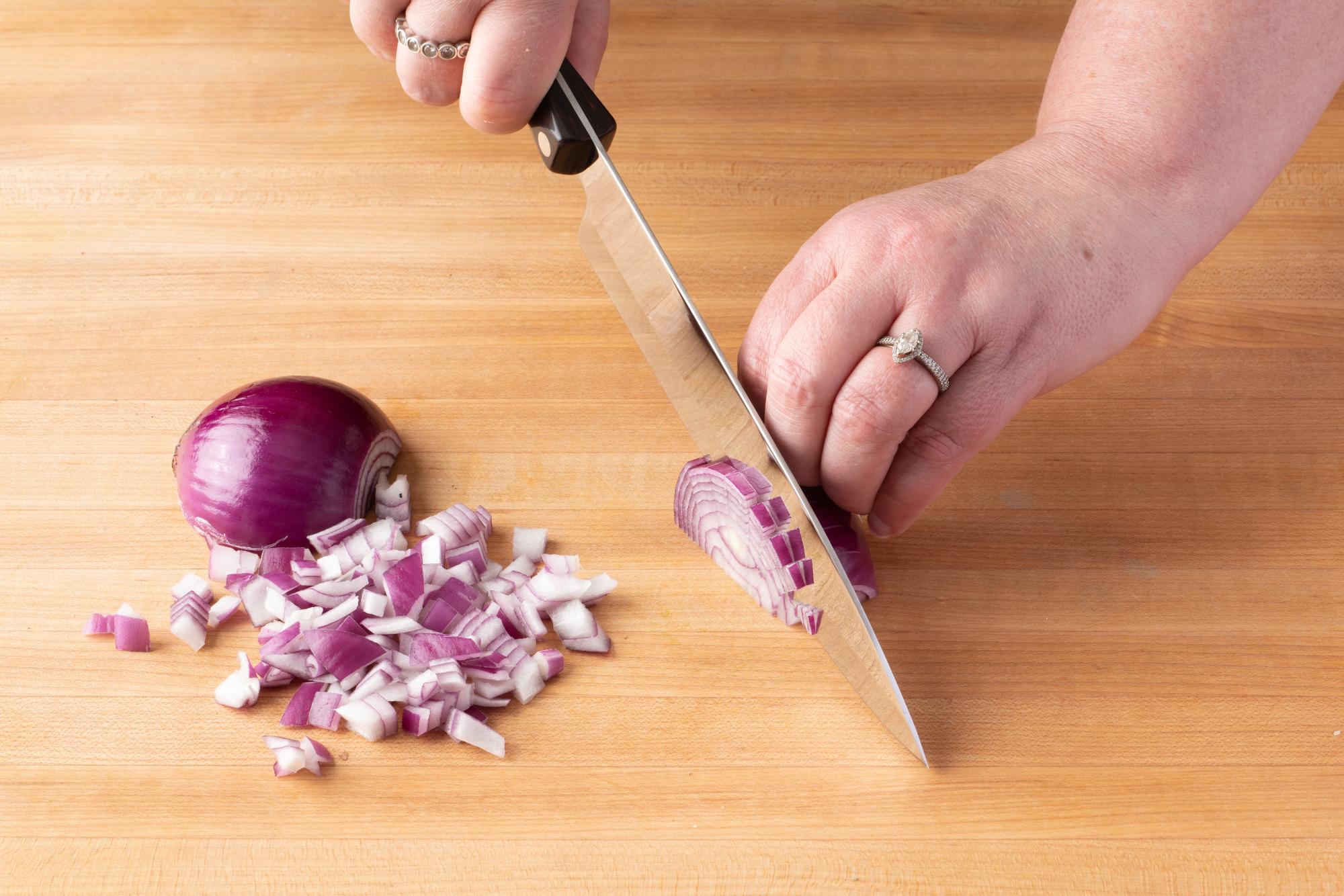 Did you know that the sharper your knife is when cutting onions, the less you cry? Tears come when the cells that release the irritant enzymes are crushed. A sharp knife cuts cleanly through the cells, releasing less of the irritant.
The only other ingredient to prep for this dish is the parsley. You can use one teaspoon of dried parsley or one tablespoon of fresh parsley. If using fresh, you can also use the Petite Chef to chop it.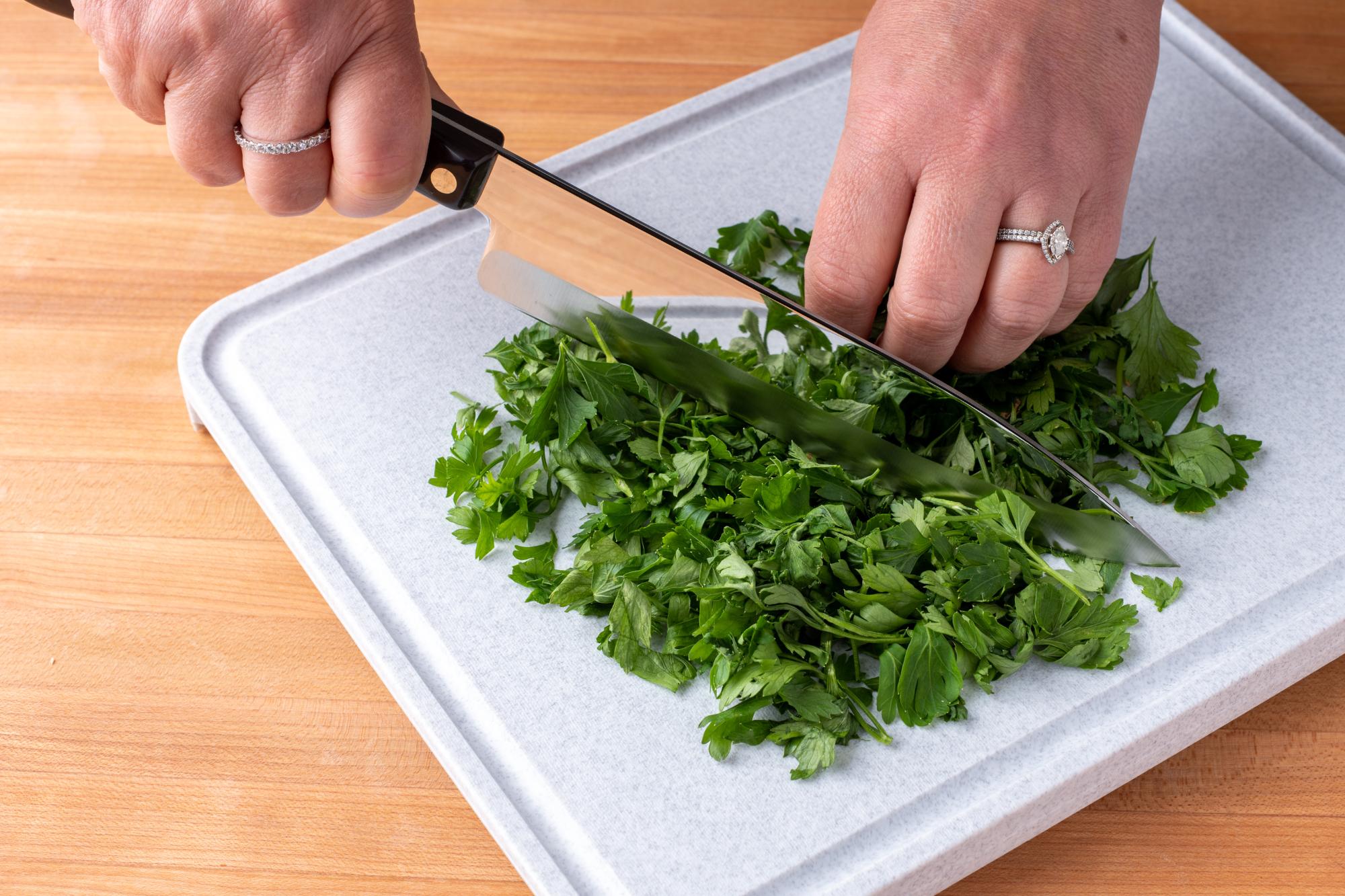 The simplicity of this recipe is that all it takes to make it, aside from cutting up a few ingredients, is that everything is just placed in a bowl and mixed together, using your hands.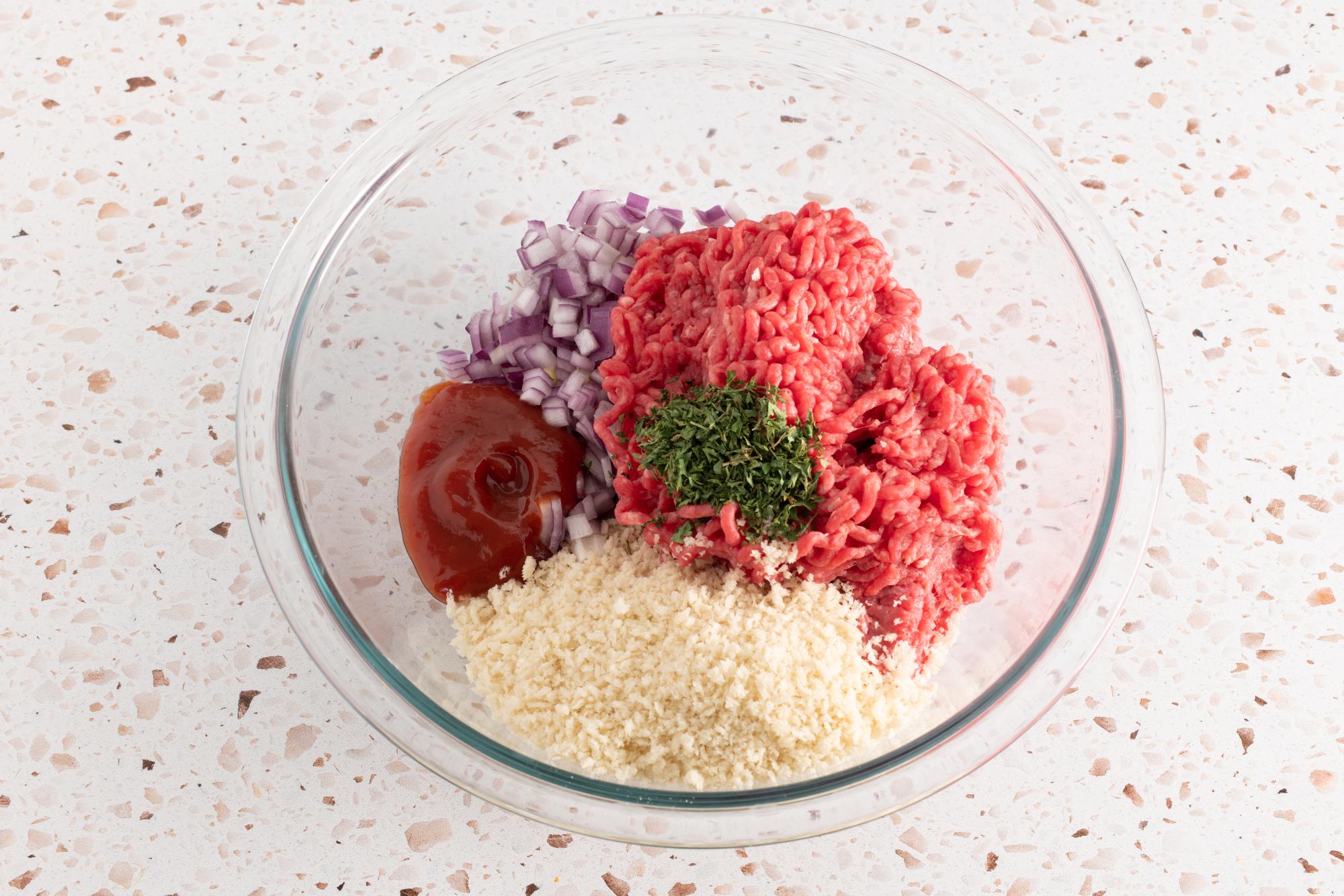 A bit of advice. Be gentle when mixing the ingredients, over handling them will make for a tough meatloaf.
What takes this Saturday Night Meatloaf to a new level is the ketchup, brown sugar and vinegar topping, which is added just before it goes into the oven.
Serving the Meatloaf
When done, let the meatloaf rest for eight to 10 minutes to allow the juices to redistribute thought the meat. When you're ready to serve, use Cutco's 7-3/4" Petite Slicer to make nice, even slices.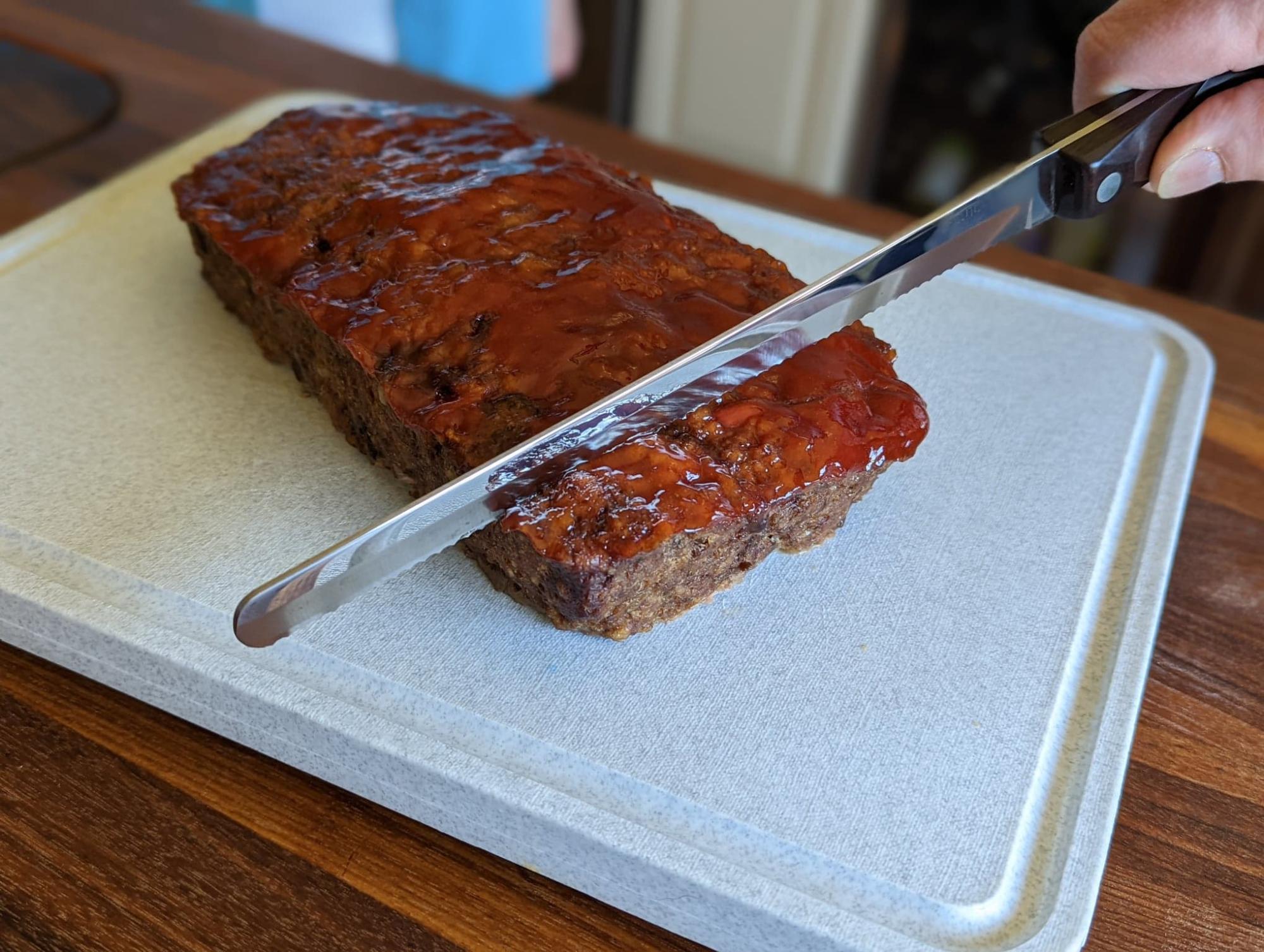 Serve it with Cutco's Winter Salad With Citrus Vinaigrette, some garlic bread or maybe Garlic Mashed Potatoes and you've got a complete meal. It's comfort food to the max.
Even leftovers of this recipe taste amazing. It makes for a great meatloaf sandwich the next day for lunch.
Ingredients
For the meatloaf:
1 pounds lean ground beef (90% works best)
1 cup panko
1/2 cup diced red onion
1/2 cup milk
1 large egg beaten
2 tablespoons ketchup
1 tablespoons Worcestershire sauce
1 tablespoon fresh parsley, chopped
3/4 teaspoon salt
1/2 teaspoon garlic powder
1/4 teaspoon ground black pepper
For the topping:
1/4 cup ketchup
2 tablespoons packed light brown sugar
1 tablespoons red wine vinegar
Directions
Heat oven to 350 F.
In a large bowl, add the beef, panko, red onion, milk, egg, 2 tablespoons ketchup, Worcestershire sauce, parsley, salt, garlic powder and pepper. It is very important that these are mixed, so use your hands to mix ingredients together until well combined. Really well combined.
Put the meat mixture in a loaf pan and pat the meat down so that it is level and in an even layer.
To make the topping, mix the 1/4 cup ketchup with the brown sugar and vinegar. Whisk to combine. Pour mixture over the top of the uncooked meatloaf in an even layer.
Bake uncovered for 55 minutes.
In order for the meatloaf to cut nicely, let it rest for 8-10 minutes before serving.
Recommended Tools