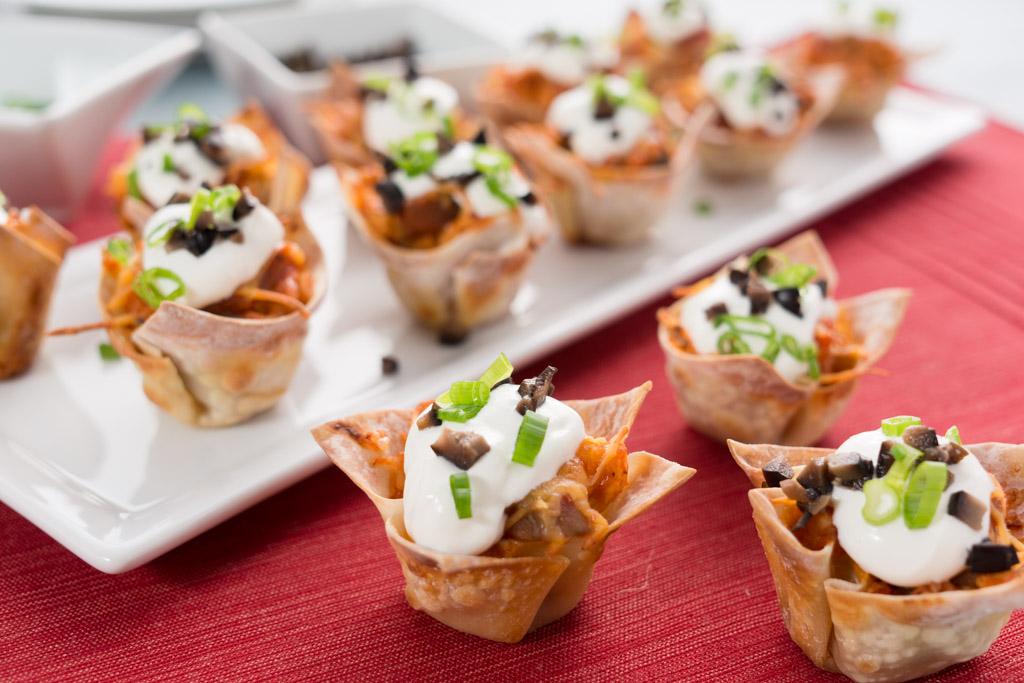 Thinking about hosting a holiday get-together? Appetizers are a great way to offer your guests a variety of tasty finger foods. These Muffin Tin Chicken Taco Cups are a cinch to make and can be made ahead and frozen. What could be easier?
If you prefer more heat, use hot and spicy taco seasoning and hot salsa. I used original taco seasoning and medium salsa. Baking the wonton wrappers before filling with the chicken mixture helps prevent the bottoms from getting soggy.
When preparing the raw chicken, cut it when it's is still cold, and use a sharp utility knife, like a Trimmer.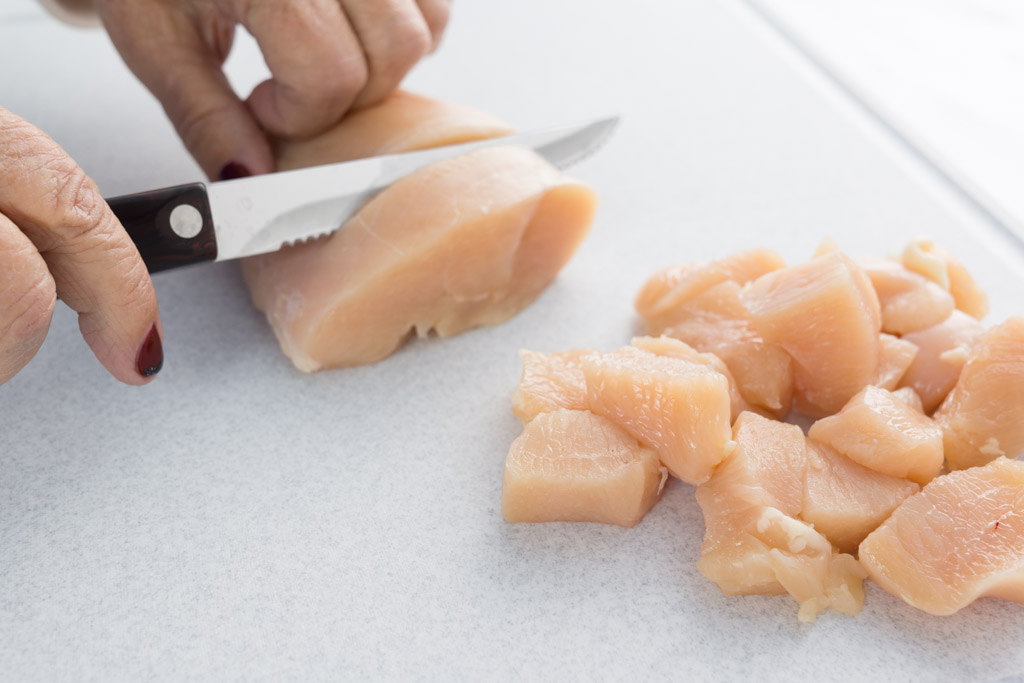 These colorful, little one-bite wonders were very well received in our kitchen.
Ingredients
1 pound boneless, skinless chicken breasts cut into 1-inch cubes
1 packet (1-ounce) reduced-sodium taco seasoning
1 small onion, chopped
1 16-ounce jar salsa, divided
2 cups shredded reduced-fat cheddar cheese, divided
36 wonton wrappers
Optional – Sour cream, finely chopped green onions, finely chopped ripe black olives
Directions
Preheat oven to 375°F. Place the chicken in a bowl and toss with the taco seasoning.
Spray a large skillet with cooking spray. Add the chicken, cook and stir over medium heat for 5 minutes or until meat is no longer pink.
Transfer the chicken to a cutting board, cool slightly and use a Chef Knife to chop into small pieces. Combine the chicken, onion, half of the salsa and 1 cup of the cheese in a large bowl.
Press the wonton wrappers into miniature muffin pans coated with cooking spray. Bake for 5 minutes or until lightly browned.
Spoon tablespoonful's of the chicken mixture into the wonton cups, top with remaining salsa and cheese.
Bake 15 minutes or until heated through. Serve warm. Garnish with sour cream, green onions and olives if desired.
These can be made ahead and frozen. Just reheat after thawing in the refrigerator.
Recommended Tools