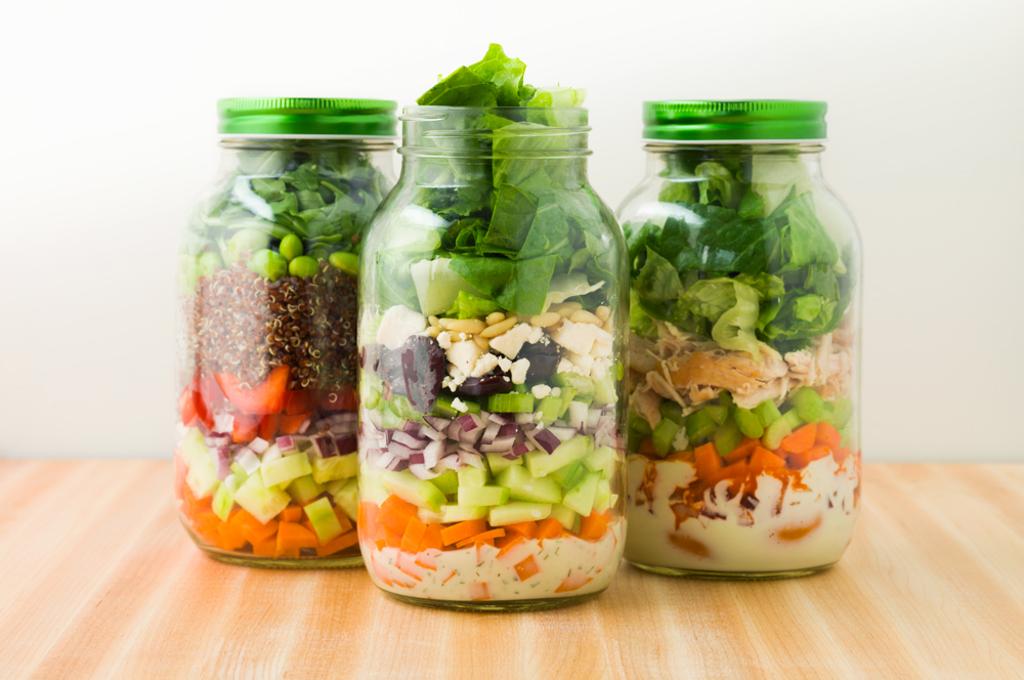 Lunch doesn't get any easier than this. Forget about taking a sack lunch to work, and take this Mason Jar Buffalo Chicken Salad instead. It's a salad layered into a Mason jar, ready to grab and go.
If you're a big fan of flavor then this recipe is for you. Loaded with traditional Buffalo wing flavor, it will leave your taste buds tingling and your stomach satisfied.
Preparing the Ingredients
To halve the cherry tomatoes, use a smaller knife like the Mini Cheese Knife. Its sharp Micro Double-DTM edge, shorter blade and perforations make it the perfect tomato knife.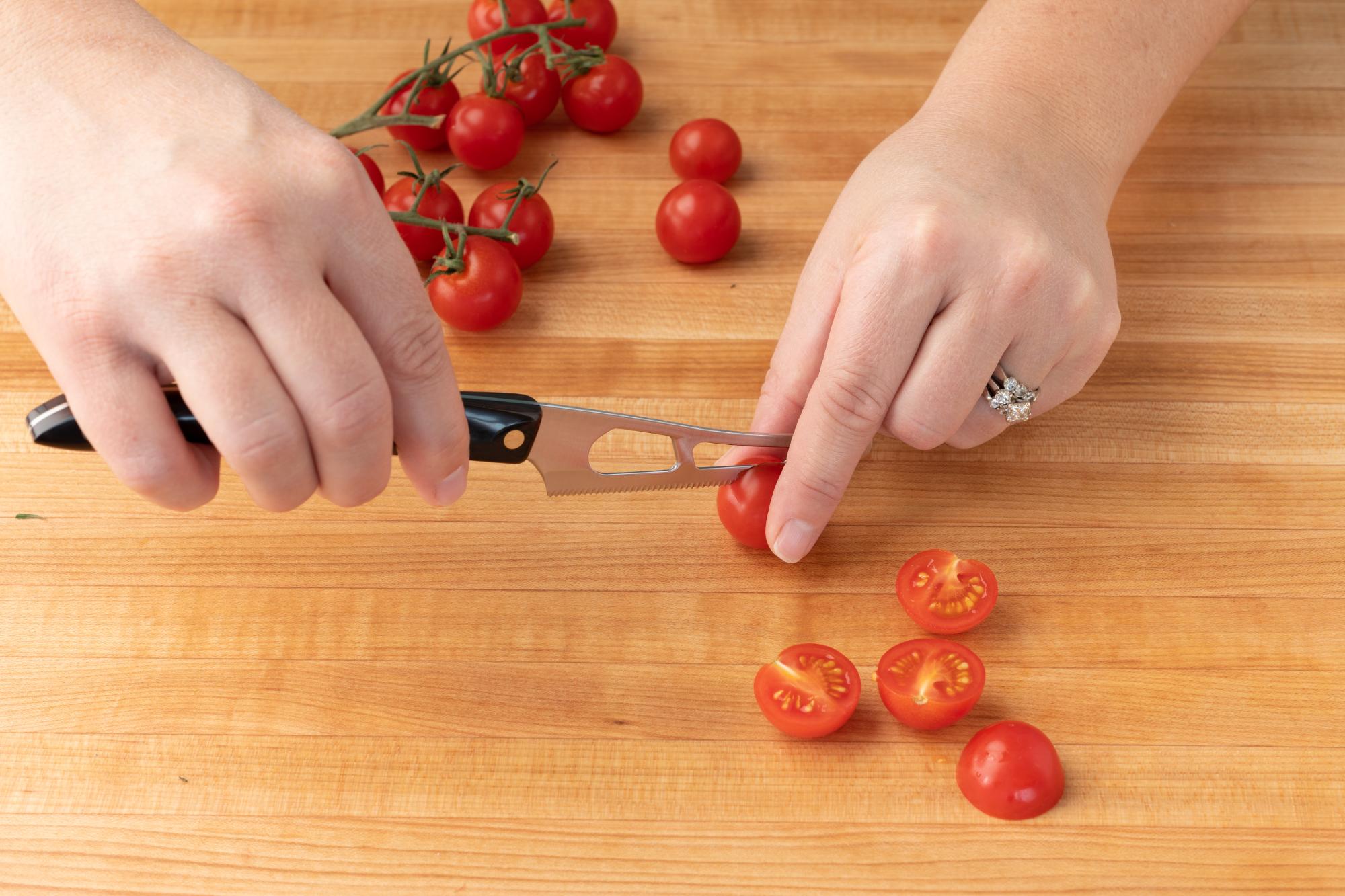 The carrots, celery and red onion can all be chopped with a 7-5/8" Petite Chef knife, which is a great all-purpose prep knife, especially for veggies.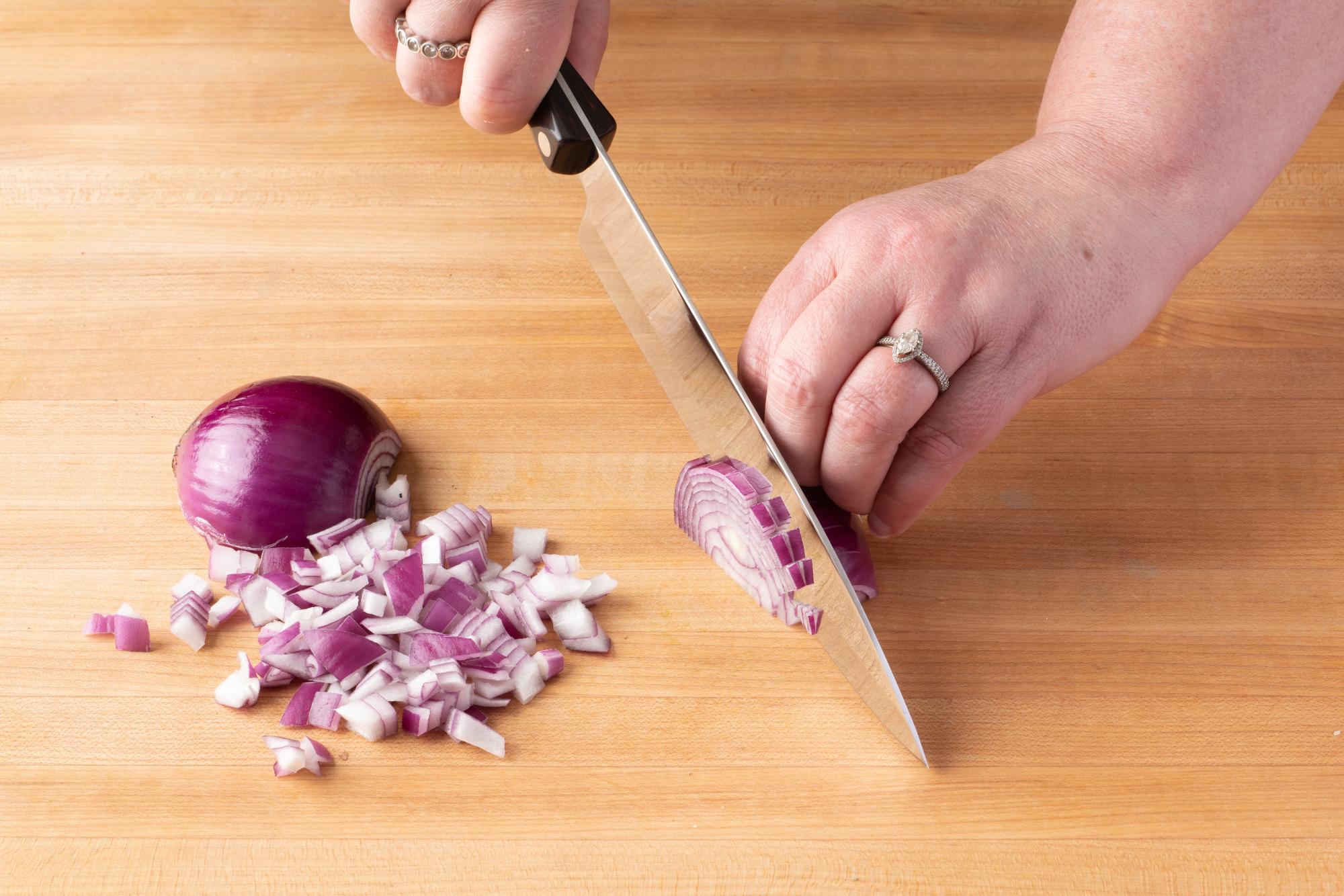 This recipe calls for cooked, shredded chicken, which you can easily shred with two Dinner Forks.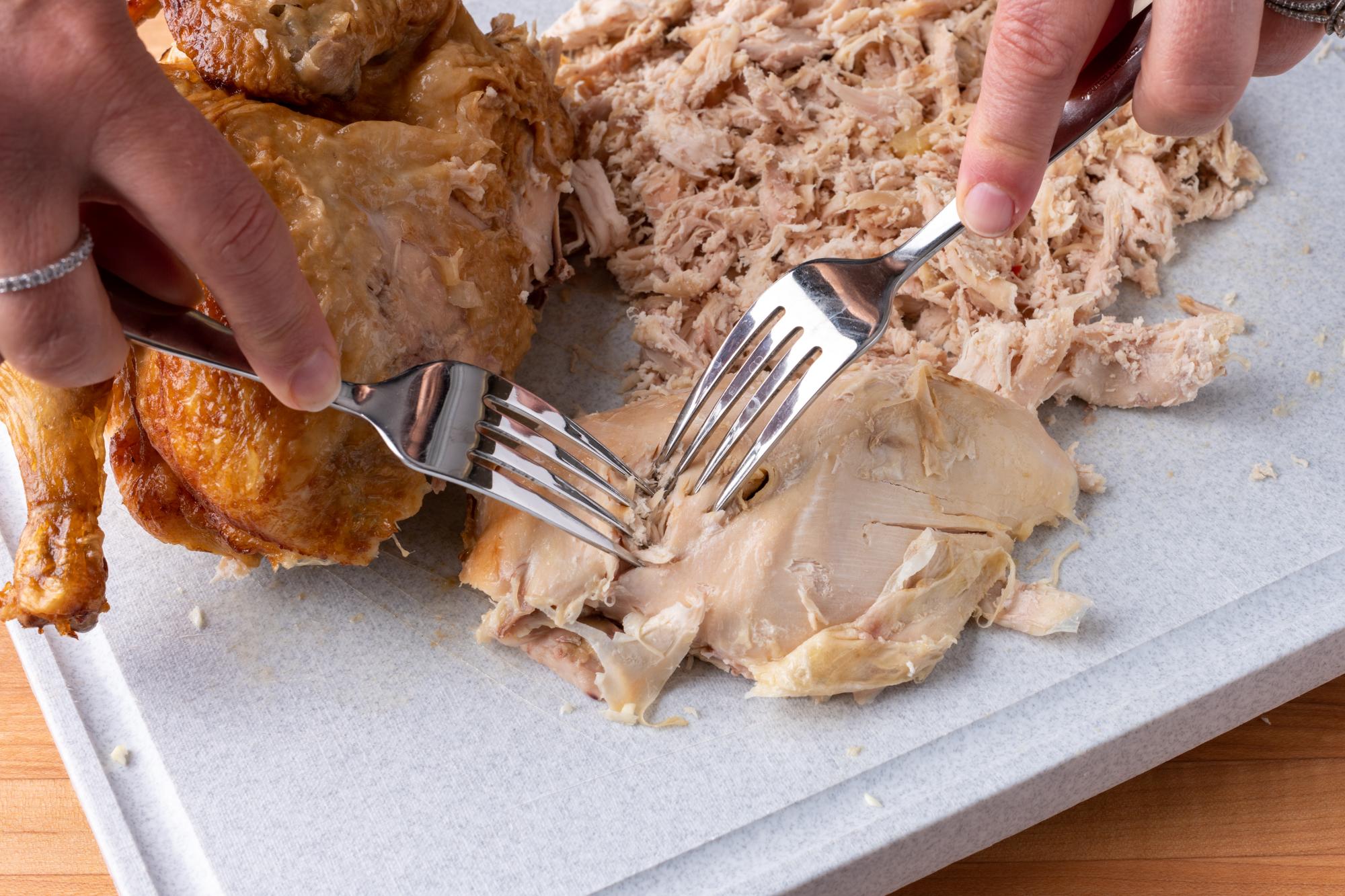 If you want to save yourself some time, you could use a rotisserie chicken.
Making the Salad
This Mason Jar Buffalo Chicken Salad is enough to make four servings. Use a 16-ounce wide mouth jar and layer everything up. Once sealed tight, the salad should stay fresh for four or five days in the refrigerator, ready to grab and head out the door.
You may also want to consider making the Low Fat Blue Cheese Dressing to use on other salads, too.
If you enjoyed this Mason jar salad give one of these other variations a try:
Mason Jar Buffalo Chicken Salad
4-1 quart wide mouth Mason jars
Print Recipe
Ingredients
For Low Fat Blue Cheese Dressing:
1/2 cup crumbled blue cheese
6 ounces fat free Greek yogurt
1 tablespoon light mayonnaise
1 tablespoon lemon juice
1 tablespoon white wine vinegar
1/8 teaspoon garlic powder
Salt and freshly ground black pepper
For Salad
8 tablespoons low fat blue cheese dressing
8 tablespoons hot sauces (we recommend Frank's hot sauce)
1 quart cherry tomatoes, halved
1 red onion, chopped
4 large carrots, chopped
4 large celery stalks, chopped
4 cups shredded chicken
4 cups romaine lettuce
Directions
Make the dressing:
In a small bowl, mash blue cheese and yogurt together with a fork. Stir in mayonnaise, lemon juice, vinegar, and garlic powder until well blended. Season to taste with salt and pepper. Makes 1 cup.
Make the salad:
Divide the ingredients among four jars, layering in the order listed.
To serve, shake the salad and eat from the jar or pour into a bowl.
Recommended Tools