Make Lemon Zest Without a Zester
2799 days ago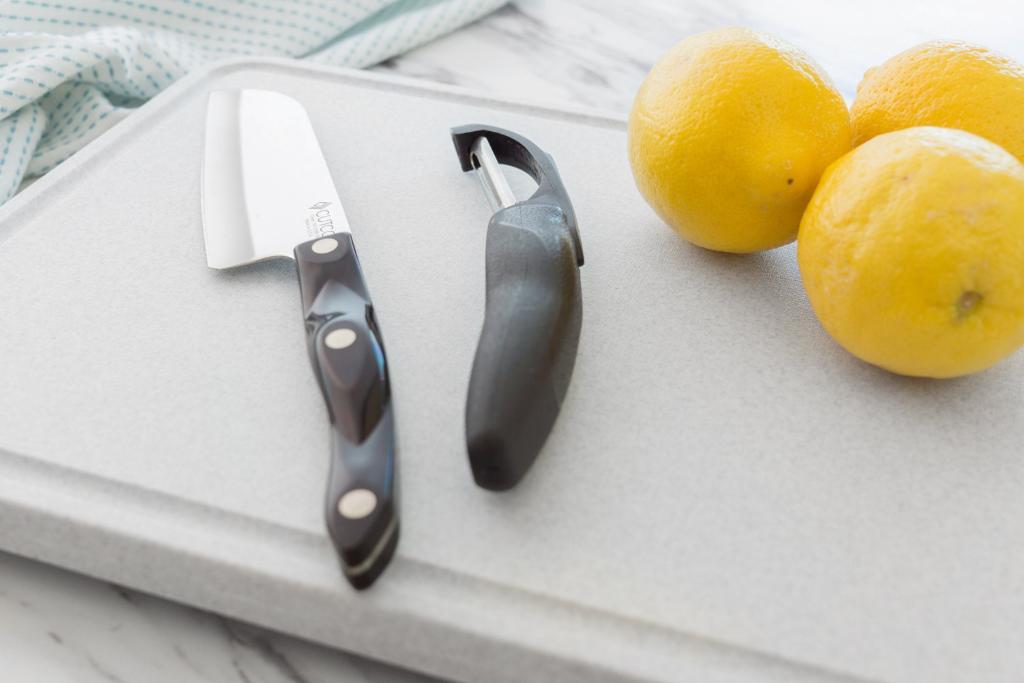 Kitchen knives are pretty amazing. You can do just about anything with them. They slice, chop, mince, shred, cube, and shave. So, if you think you need a zester to make lemon zest, think again. With a Vegetable Peeler and sharp knife you can easily create lemon zest.
Here's how to do it.
Slice very thin pieces of peel from the lemon using a Vegetable Peeler or Paring Knife. Be careful only to remove a thin strip of peel, avoiding the bitter, white pith.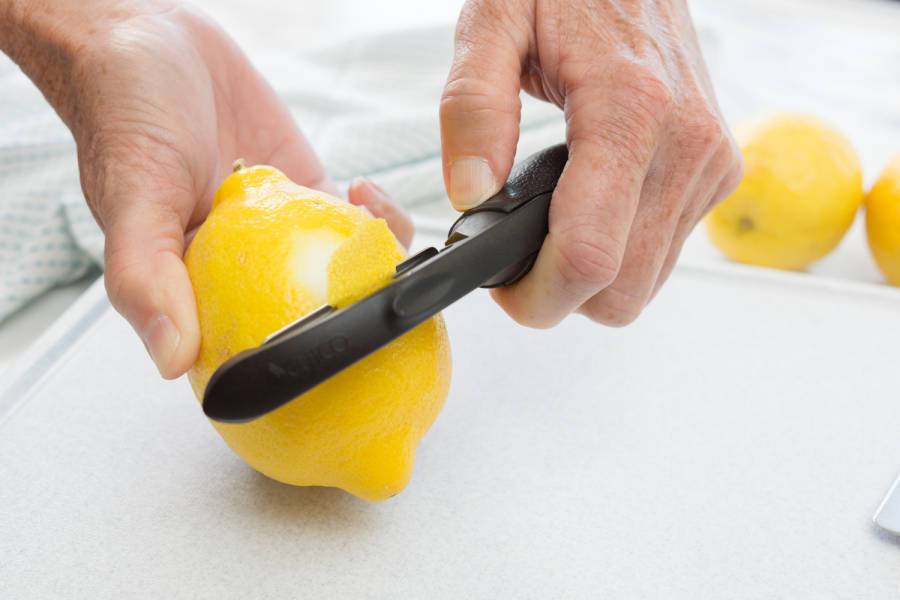 Lay the peel on the cutting board, flesh side up. Using a 5" Petite Santoku (or Chef's Knife) cut the peel into thin julienne strips, as thin as you can make them.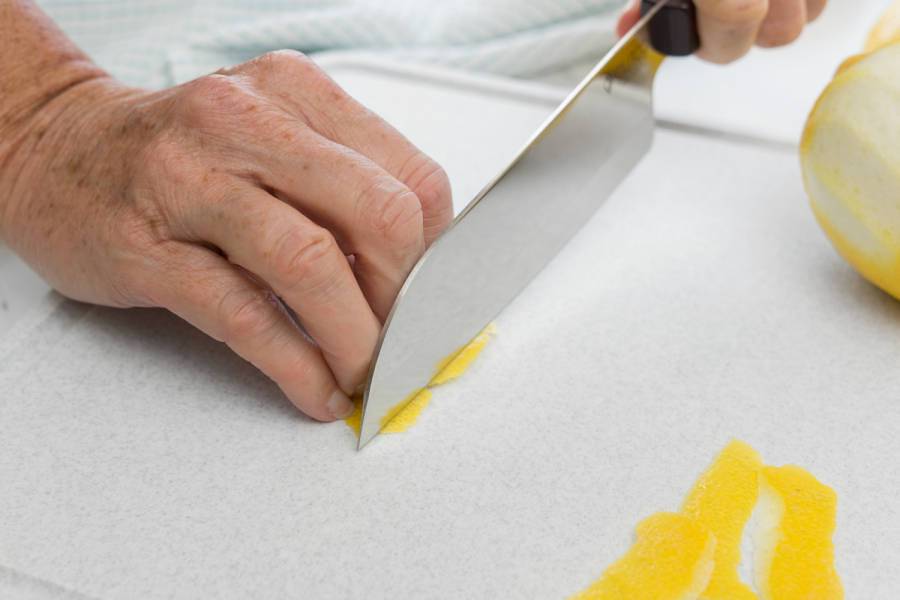 Turn the strips perpendicular and cut them into smaller pieces (a fine mince).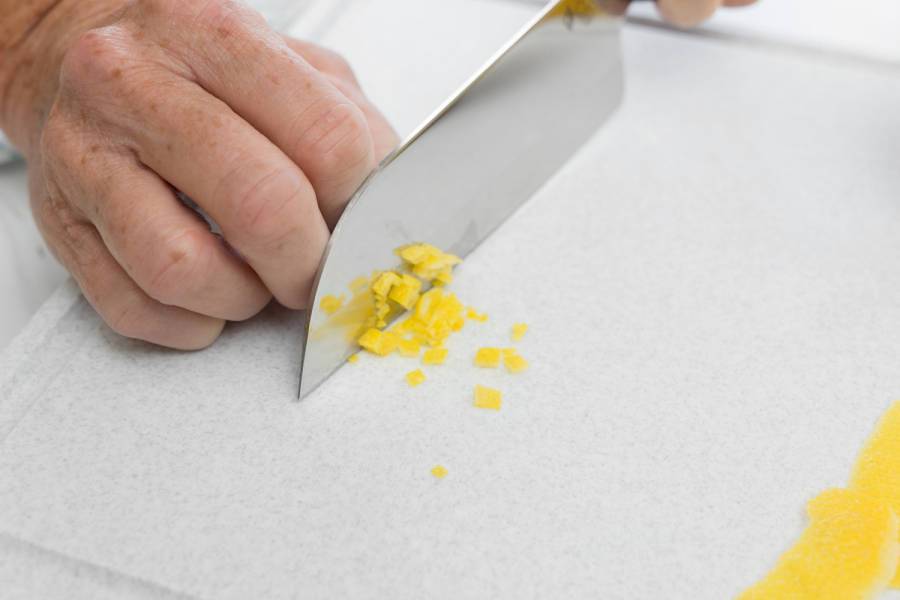 Then, using a rocking motion with the knife, keep cutting the lemon peel into a zest.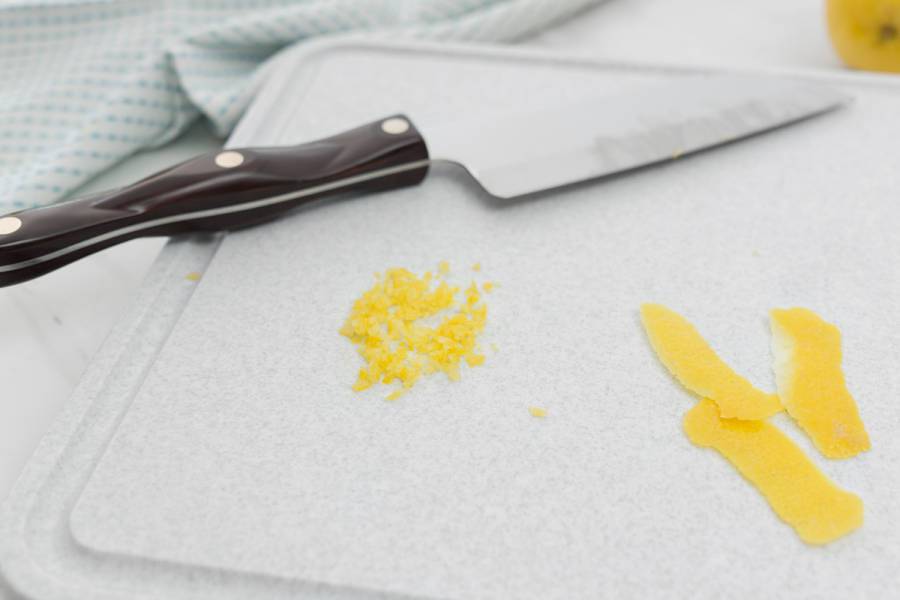 Use this technique to zest oranges, limes or any other citrus fruit.
Adding lemon zest to your recipes is a great way to infuse some citrus flavor. We recently used some in our Pear Cardamom Butter and Chicken Roulades with White Wine Reduction recipes.
No zester, no problem.
Quick tip:

If you need to save citrus zest store it in the freezer. But, to prevent it from being watery once it's thawed, microwave it before freezing for 30 seconds on waxed paper, then let it sit for an hour, or until it's dry. Freeze it in a freezer-safe container.