How to Cut Salmon
1774 days ago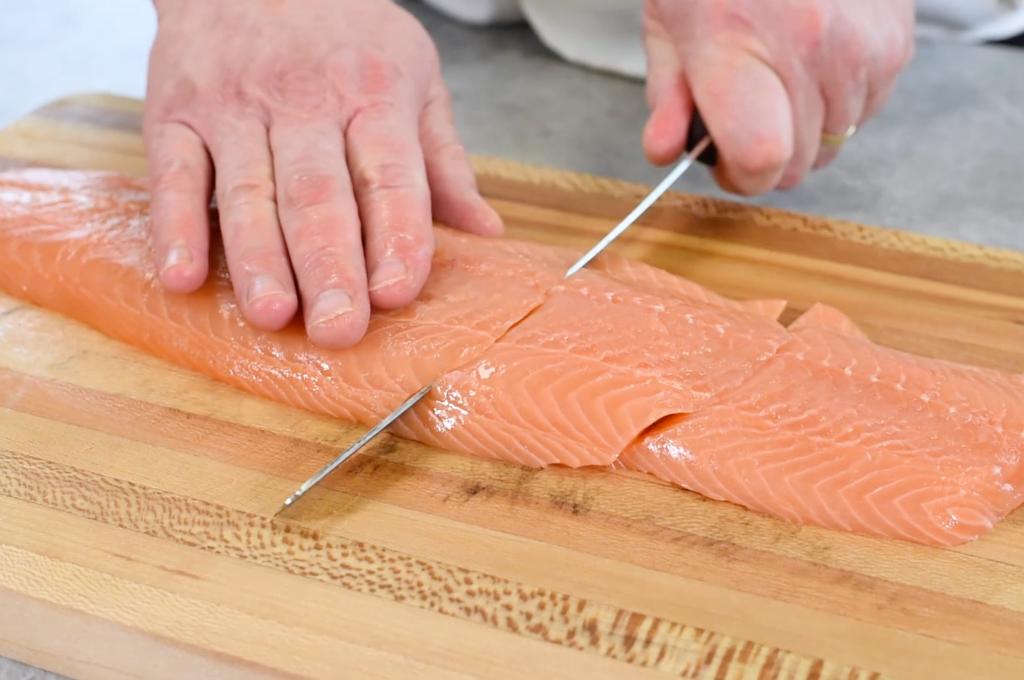 Salmon is a superfood that is easy to prepare and is considered to be less "fishy" tasting than many other types of fatty fish. What I really like about it is how versatile it is with regard to how it's cooked and the many ways it can be seasoned.
If you're planning to cook more than just one piece of salmon, consider buying a whole filet and cutting it into individual portions. A Salmon Knife is designed specifically for slicing this popular fish. Its thin, flexible and sharp blade glides through the flesh without ripping or tearing. Use it to remove skin from a full salmon filet and cut individual portions, or cut ultra-thin slices of smoked salmon.
Chef Keith Glover from Alfred State College's Culinary Arts program demonstrates how easy it is to remove the skin and slice portions of salmon from a full filet.
How to Cut Salmon
Lay the salmon skin side down on a cutting board.
Using a sharp, flexible Salmon Knife, cut off the fatty belly and discard.
At the tail end, make a small angled slice toward the tail end to create a flap.
Holding the tail end by the flap, run the knife in the opposite direction between the skin and flesh.
To cut into individual portions, angle the knife and slice crosswise to desired size.