How to Cut Cauliflower
3074 days ago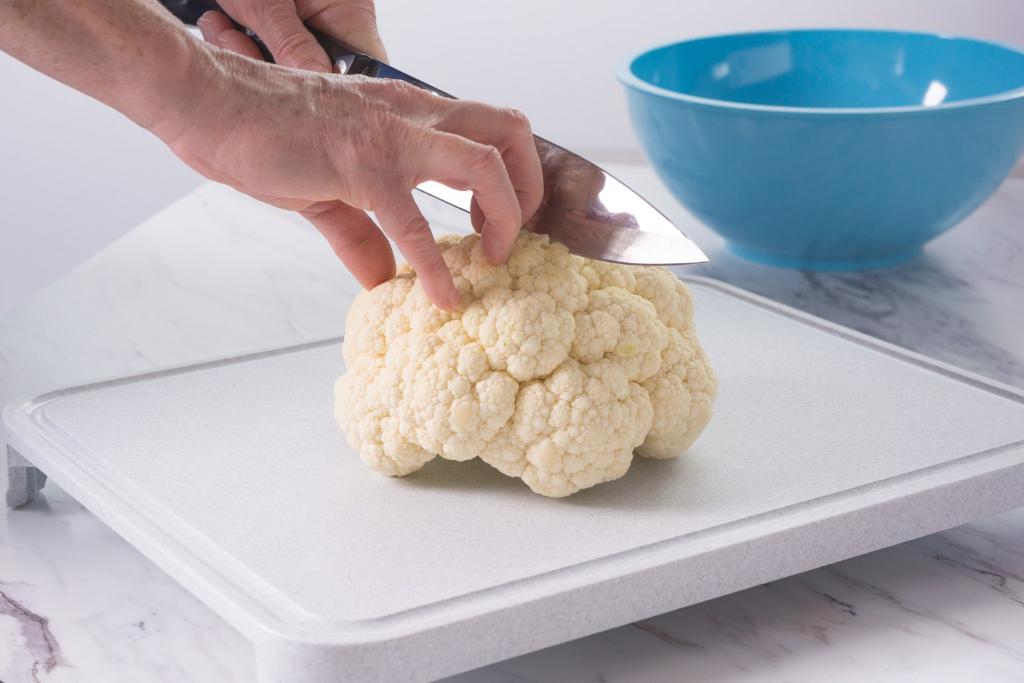 Cutting florets from a head of cauliflower is easy with a sharp knife.
1. Make sure the cauliflower can sit level on the cutting board, core side down. If it's a bit wobbly, slice off part of the bottom of the core to make it level.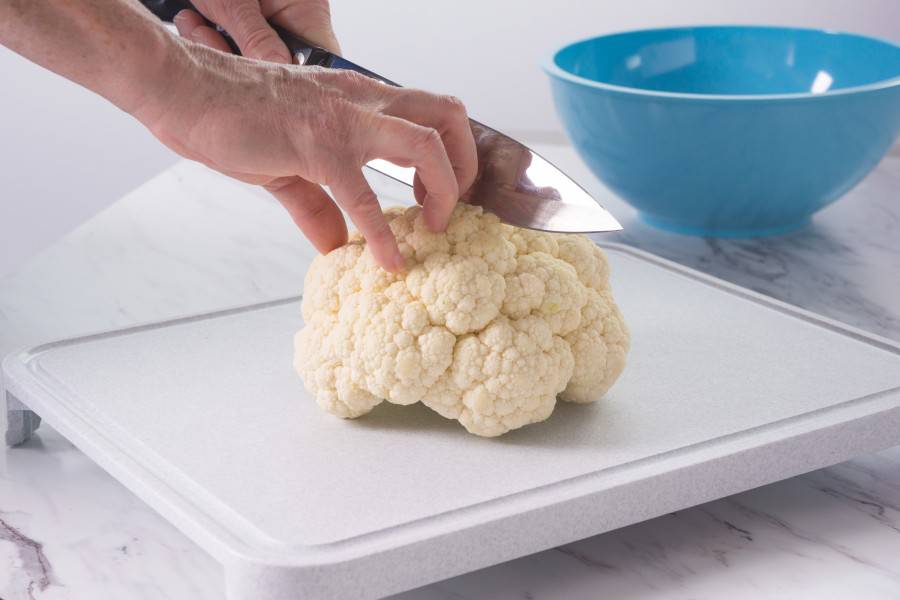 2. With the core resting flat on the cutting board, use a chef's knife to cut the head of the cauliflower in half and then into quarters, through the core.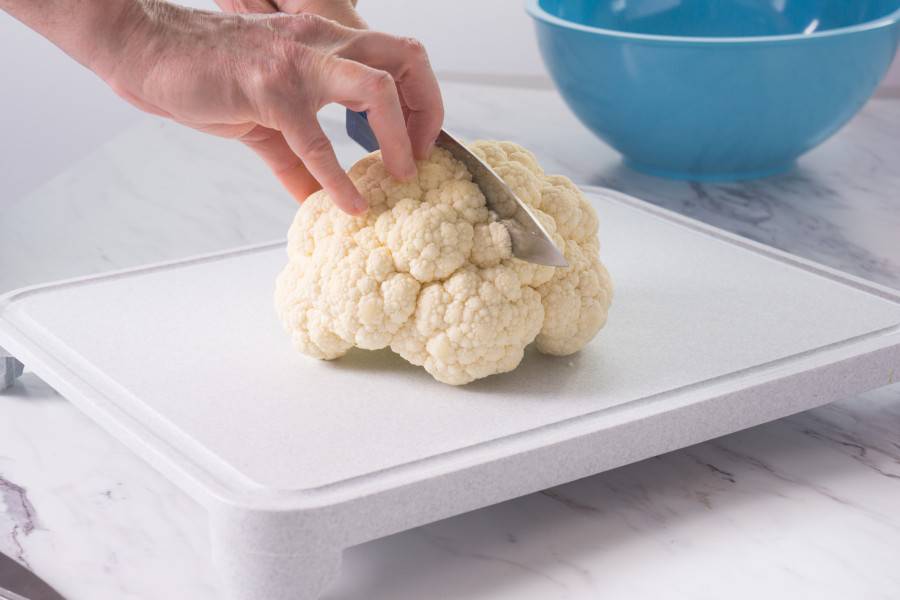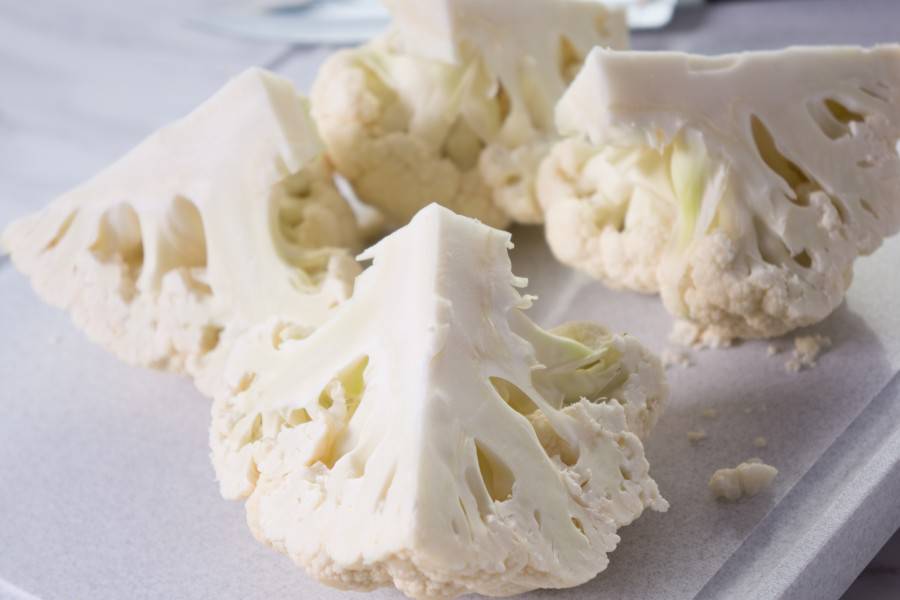 3. Remove florets by running your knife between the stem and the florets.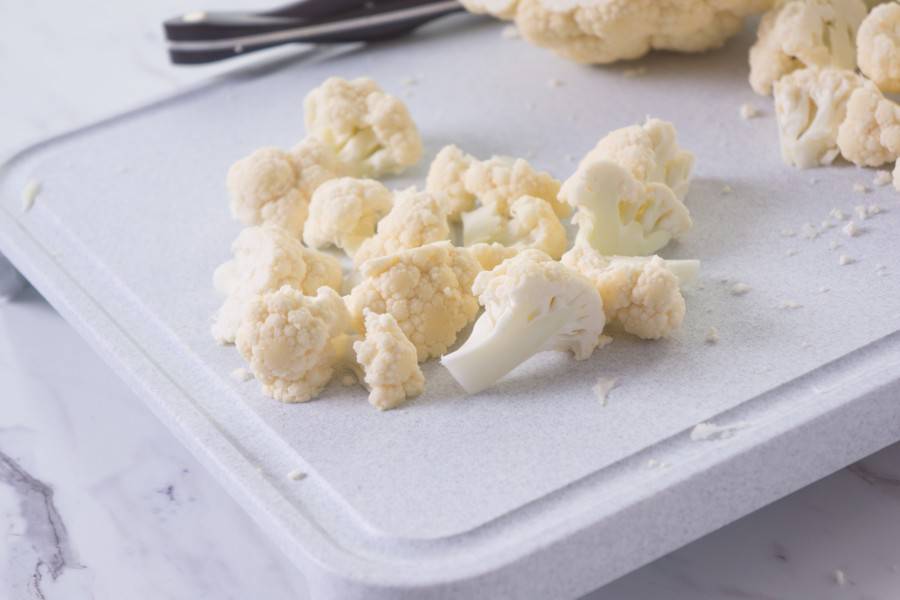 4. Break down larger florets with your knife or break apart with your hands.
Variation:

Use kitchen shears to snip florets from the core after you've quartered the head of cauliflower.
TIP: Wash cauliflower after you've cut it. It makes it easy to clean in between florets.