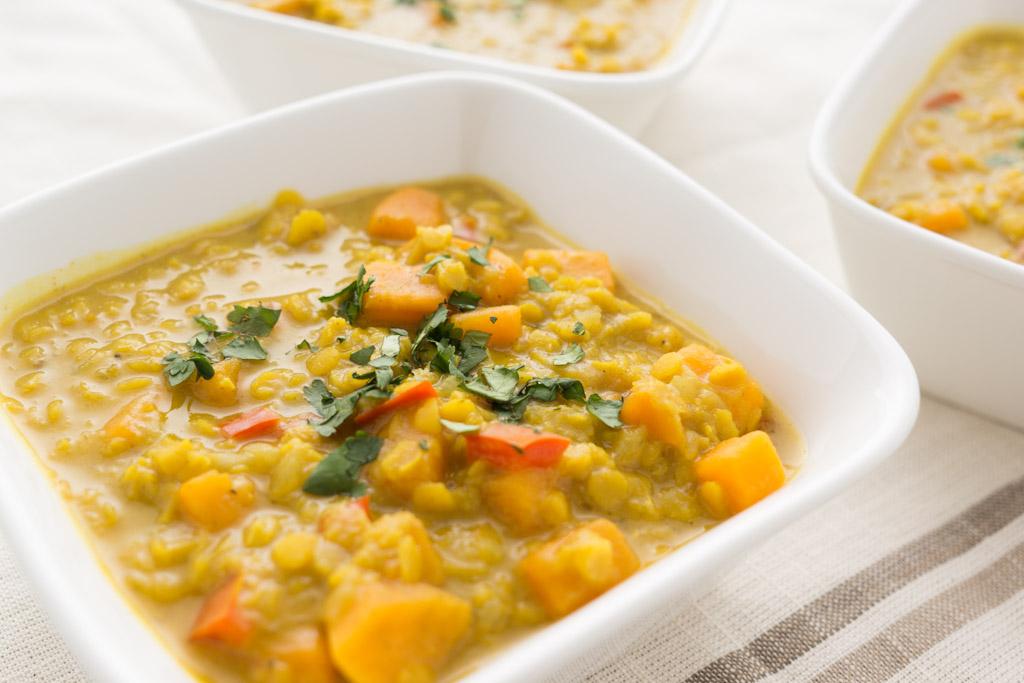 Here's a sweet potato stew that's healthy and budget-friendly. It is full of flavor and packed with good-for-you ingredients.
You know what they say, "Fail to plan – then plan to fail." For that reason, Sundays are for meal planning at my house. I love a good hearty stew I can cook up on the weekend and enjoy all week or throw in the freezer for a busy weeknight meal. This sweet potato stew is packed with flavor, fiber, protein and heart-warming goodness.
The knife that will get you through all the vegetable prep is the 7-5/8" Petite Chef knife. You can use it to dice the sweet potato, onion and bell pepper, and also use it for mincing the garlic and ginger.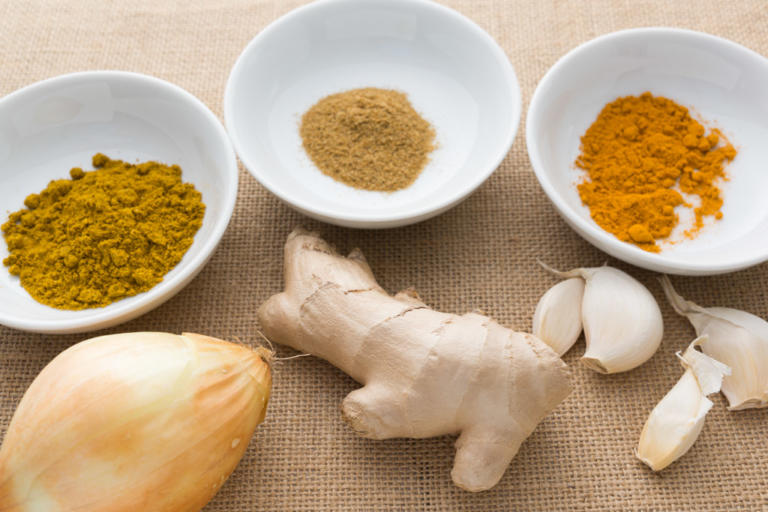 For help with the veggie prep, take a look at our handy step-by-step tutorial, How to Cut a Sweet Potato, and our video, How to Cut a Bell Pepper.
This sweet potato stew is a great alternative to the usual heavy comfort foods we are all craving during these colder months. While it's filling, you can feel good eating it knowing it is chock full of good-for-you vegetables.
Incidentally, lentils are considered a vegetable. They are nutrient-dense legumes which include a wide variety of beans including kidney beans, soybeans, chickpeas and even tofu. Not only are they healthy for you, lentils and other beans are generally inexpensive, making this sweet potato stew a budget-friendly recipe. Note, however, that before adding the lentils to your recipe, make sure to rinse them under cold water in a colander to remove any debris.
If healthier eating is part of your game plan, then this stew is a good one to add to your rotation. The lentils and sweet potato get a lift from the warm flavors of cumin, turmeric and curry powder.
For a sweet potato stew, it is really quite satisfying. Serve it with a beautiful mixed greens salad, and you've got a well-balanced lunch or dinner, that's healthy and budget friendly.
Originally published Jan. 17, 2017
Nutrition Info: Per serving (6 servings) Calories: 271kcal , Fat: 24.9g, Protein: 5.7g, Carb: 9.7g, Fiber: 2.7g, Sugar: 4.3g, Sodium: 523mg
Ingredients
2 tablespoons olive oil
1 teaspoon ground cumin
1 teaspoon ground turmeric
1 tablespoon red curry powder
1 large onion, diced
Coarse salt and freshly ground black pepper
4 garlic cloves, minced
2 tablespoons minced fresh ginger
2 sweet potatoes, peeled and diced
1 red bell pepper (stemmed, seeded), diced
1 1/2 cups rinsed red lentils
4 cups vegetable broth
2 cups coconut milk
Chopped fresh cilantro
Directions
Heat oil in a large pot over medium heat. Cook cumin, turmeric and curry powder until fragrant, about 1 to 2 minutes.
Add onion with a few pinches salt and cook, stirring, until tender, about 6 minutes.
Add garlic and ginger and cook, stirring, until tender, about 2 minutes. Add sweet potatoes and bell pepper and cook 1 minute.
Add lentils, vegetable broth and coconut milk. Bring to a boil, then reduce heat and simmer until lentils are tender, 20 to 25 minutes.
Season with salt and pepper. Top with cilantro before serving.
Recommended Tools