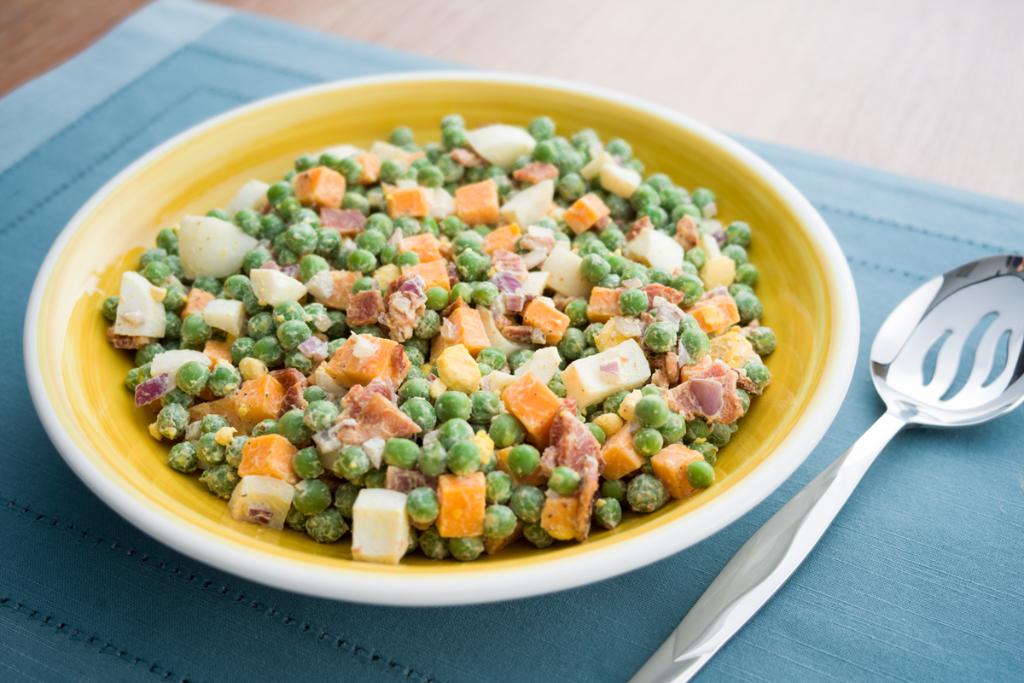 Once you taste this Green Pea Salad, I'm pretty sure you'll be back for seconds. Putting it simply, you can't stop eating it. It is so good and so simple to make.
The Cutco Traditional Cheese Knife glides through the cheese without sticking and easily turns a block of cheese into bite size cubes.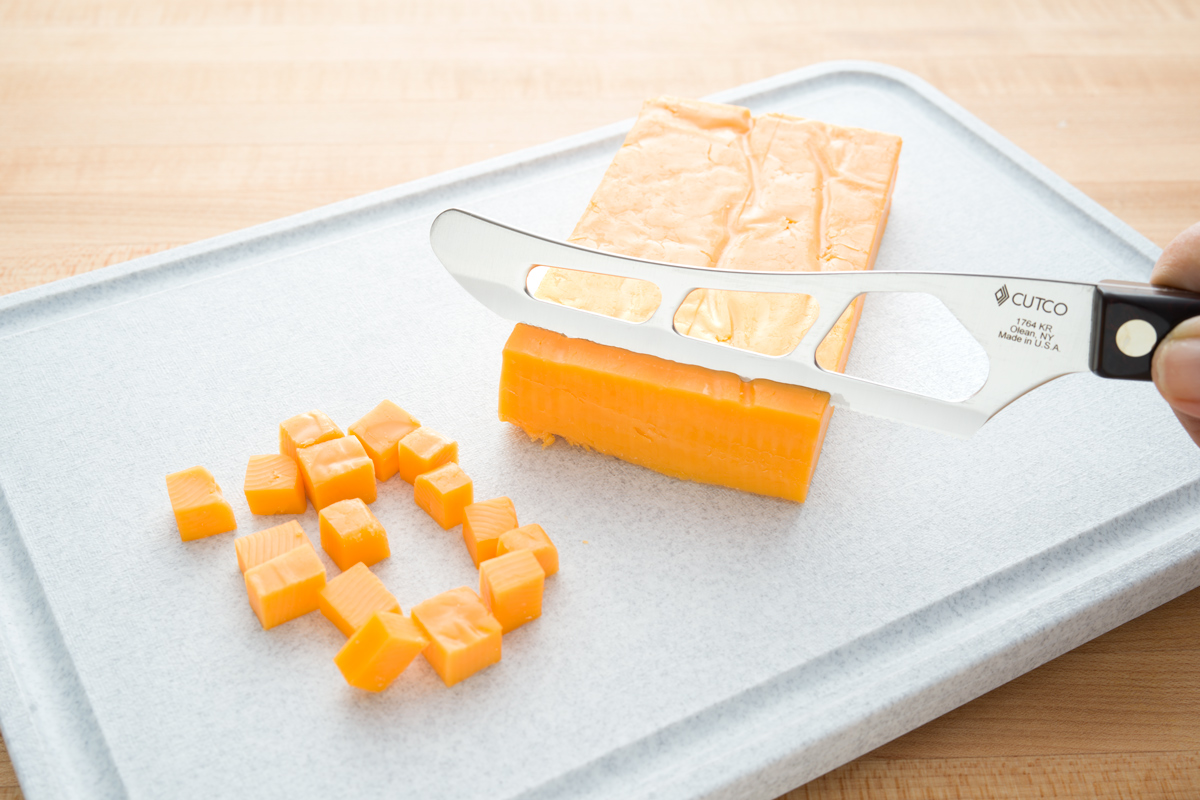 Chopping couldn't be easier when you use the 7-5/8" Petite Chef knife.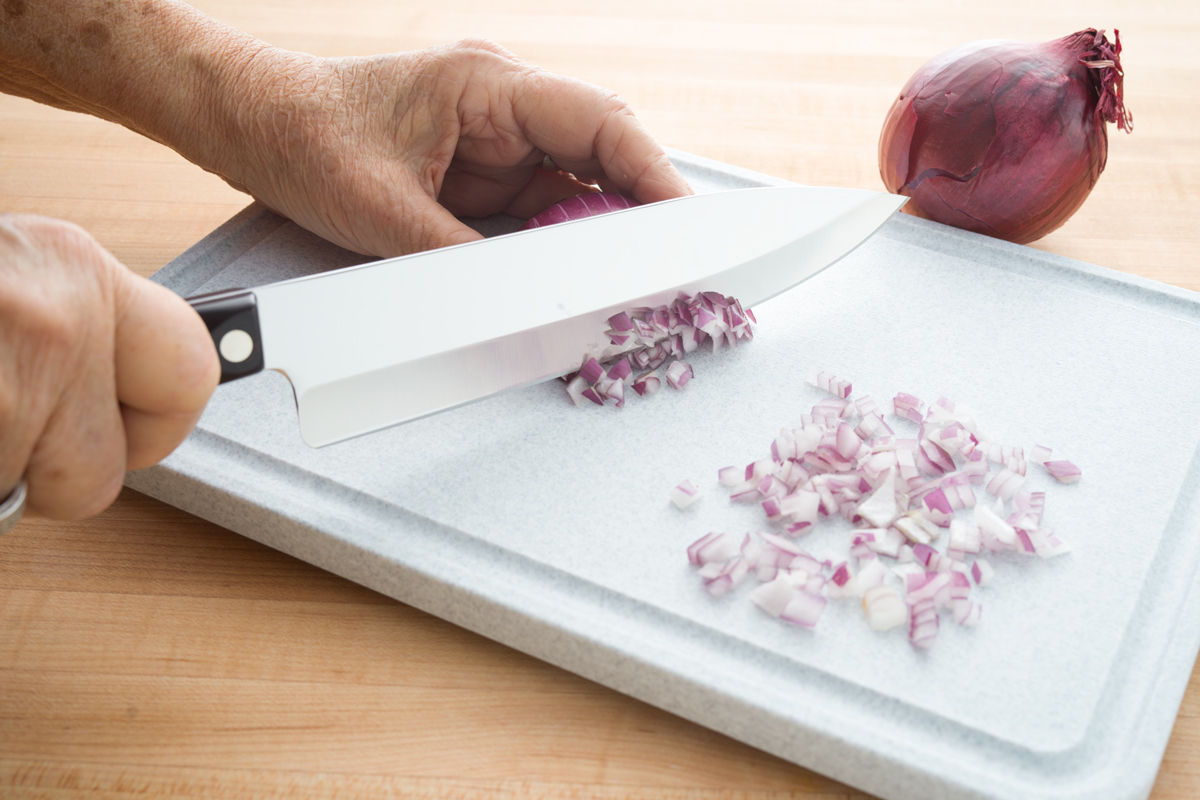 The simple dressing of sour cream and mayonnaise coats the salad ingredients but doesn't overwhelm them. And, of course, everything is better with a little bacon.
This is a colorful spring salad that you can serve at brunch, as a side with dinner or you even spoon it on some lettuce leaves for a light lunch.
Ingredients
4 cups frozen green peas, almost thawed
3 hard-cooked eggs, chopped
4 slices cooked bacon, crumbled
1 cup Cheddar cheese, cut into cubes
1/2 cup red onion, chopped
1/3 cup sour cream
1 tablespoon mayonnaise
Salt and pepper to taste
Directions
Mix peas, eggs, bacon, cheese cubes and onion together in a large bowl. Combine the sour cream and mayonnaise. Add to the pea mixture and gently combine. Season with salt and pepper.
Cover the bowl with plastic wrap and chill for a couple of hours before serving.
Recommended Tools