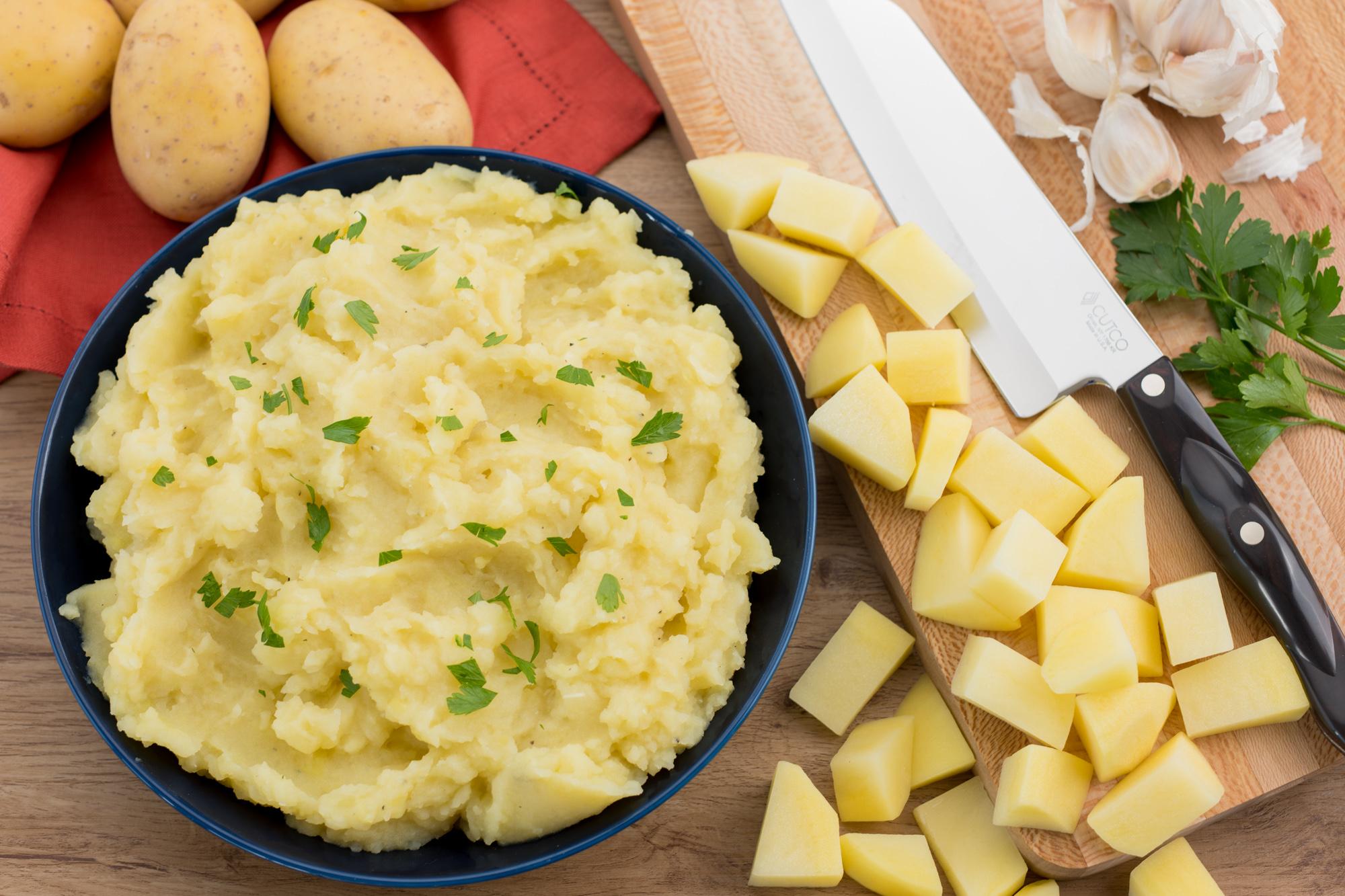 Mashed potatoes are a must for any holiday turkey dinner. What could be better than adding garlic, a favorite of many people, to another basic favorite? Just add the garlic to the water when you boil the potatoes and mash it along with the potatoes. You can control the amount of garlic by adding as much or as little as you like. It's instant yumminess.
To dice the potatoes, I used a 7" Santoku knife. It has a comfortable ergonomic handle, so my hand doesn't get tired cutting up the 3 pounds of potatoes required for this recipe.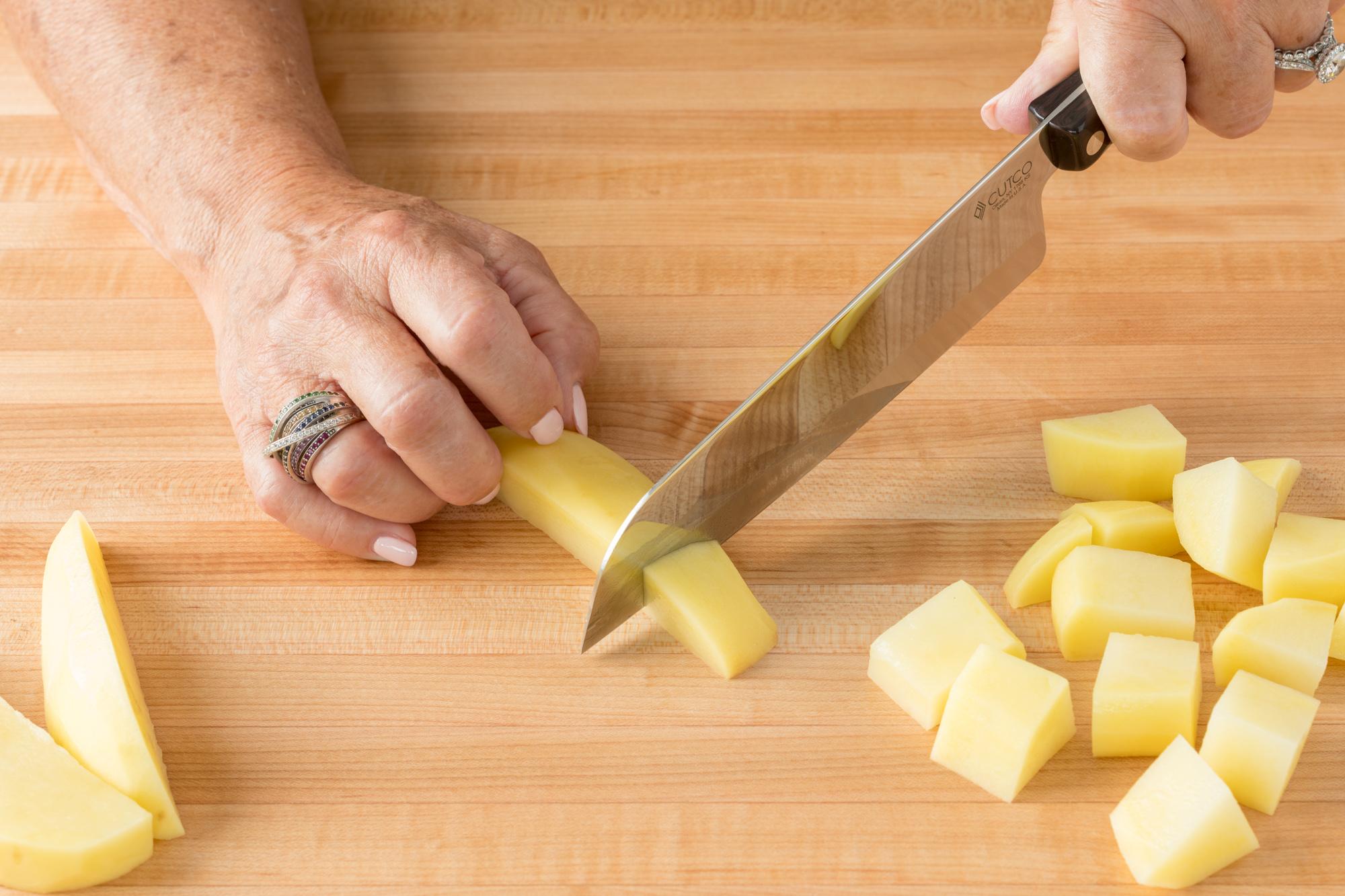 For a quick tutorial on how to dice potatoes, check out Cutco's handy infographic.
When it comes time to mash, Cutco's Potato Masher works perfectly. It is very durable, and the wide, sturdy perforated mashing head pushes through the cooked potatoes with little effort.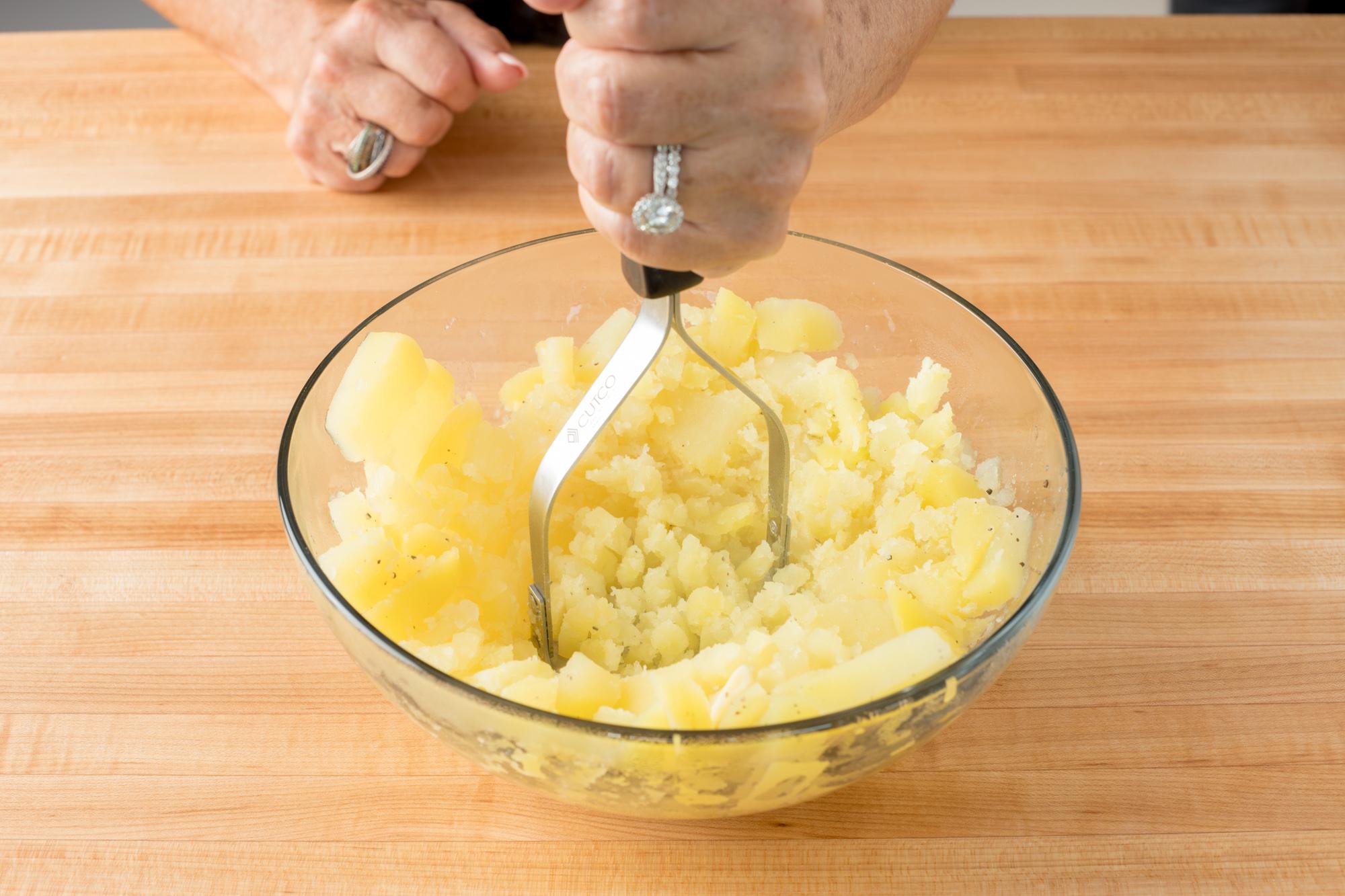 ---
Calories: 80, calories from fat: 0, total fat: 0.0 g, trans fat: 0.0 g, cholesterol: 0 mg, sodium: 125 mg, potassium: 325 mg, total carbohydrate: 18 g, dietary fiber: 2g, sugars: 1 g, protein: 2 g, phosphorus: 45 mg.
Reprinted with permission from the American Diabetes Association. Copyright 2013 by the American Diabetes Association
Garlic Mashed Potatoes
Serving size 1/2 cup, 12 servings
Print Recipe
Ingredients
3 pounds Yukon gold potatoes, peeled and cut into 1-inch cubes
6 cloves garlic, peeled
1 teaspoon fine sea salt
4 cups chicken stock
Freshly ground pepper, to taste
Directions
Place potatoes, garlic, salt and pepper in heavy saucepan. Add stock and additional water to cover. Boil until potatoes are fork tender. Drain liquid from potatoes into a bowl and reserve to add back to potatoes.
Place potatoes in a bowl. Mash until smooth then add enough of the hot cooking liquid to achieve desired consistency.
Exchanges: 1 starch
Recommended Tools