Five Things To Know About Your Knives
Dull knives are dangerous knives
A sharp knife requires little pressure and slices easily through food, while a dull knife forces you to use more pressure so you're more likely to cut yourself. Cutco Knives are among the sharpest on the market today and they'll stay that way, thanks to The Forever Guarantee.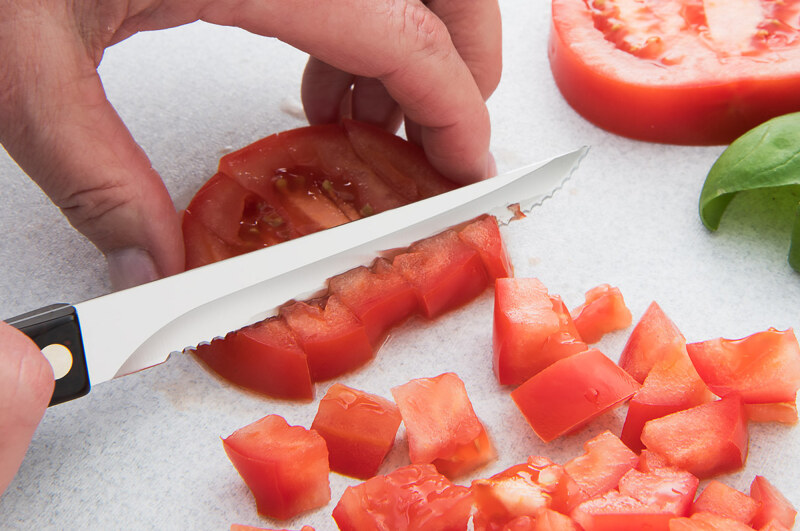 Thermo-resin handles are clean and comfortable
Cutco's dishwasher-safe, thermo-resin handles clean up great AND are comfortable to hold. The ergonomic design of our handle is a universal fit for left or right hands, and provides a sure grip. Wooden knife handles are porous and prone to splintering, making them a haven for germs and odors.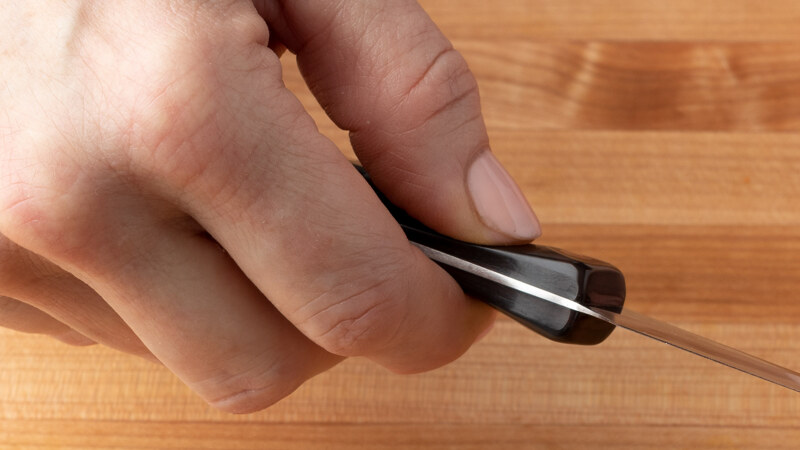 Quality over Quantity
Knives don't have to be disposable. Cheap knives will cost you more in the long run when you factor in replacement costs. Cutco Knives are used every day to create family meals and, thanks to The Forever Guarantee, can be passed down from generation to generation.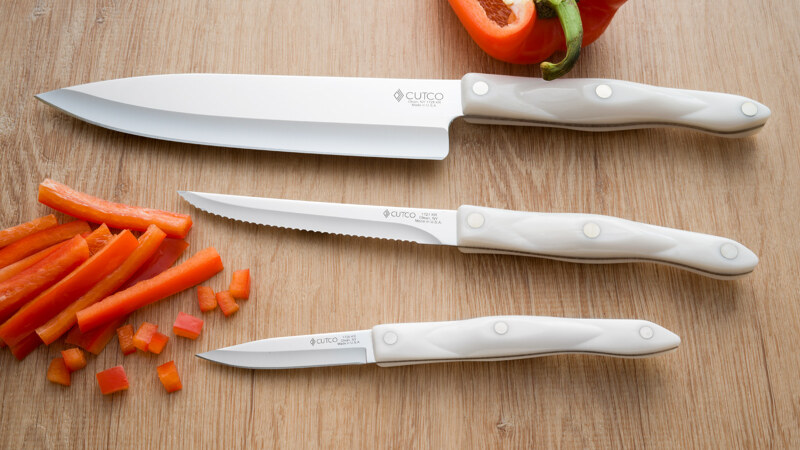 The right knife makes meal prep easier
Enjoy preparation as much as the meal when you have the right tools. With Cutco, you don't dread time spent in the kitchen preparing your family's meals. Cooking is fast, fun and no longer intimidating with the sharpness and balance of Cutco in your hands.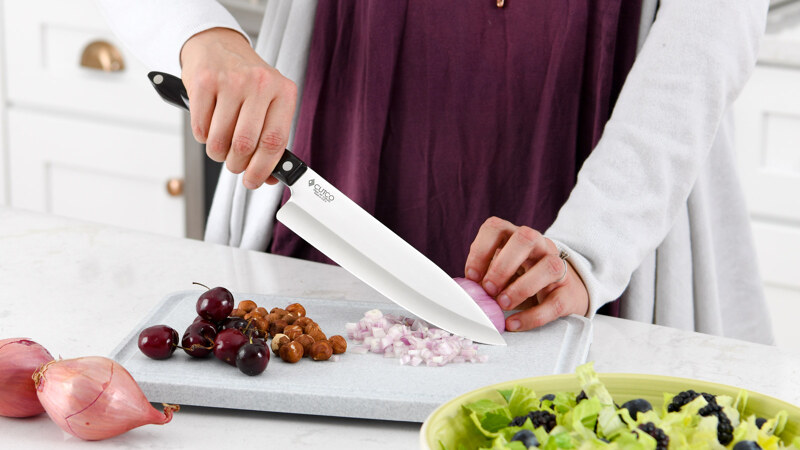 Craftsmanship matters
Since 1949, superior craftsmanship, attention to detail and a commitment to exceptional service have made Cutco the center of many family meals and the cutlery home cooks have relied on for decades. Create serious knife envy with Cutco in your kitchen.