Easy Broccoli Salad With Dijon Vinaigrette
566 days ago
Skip to recipe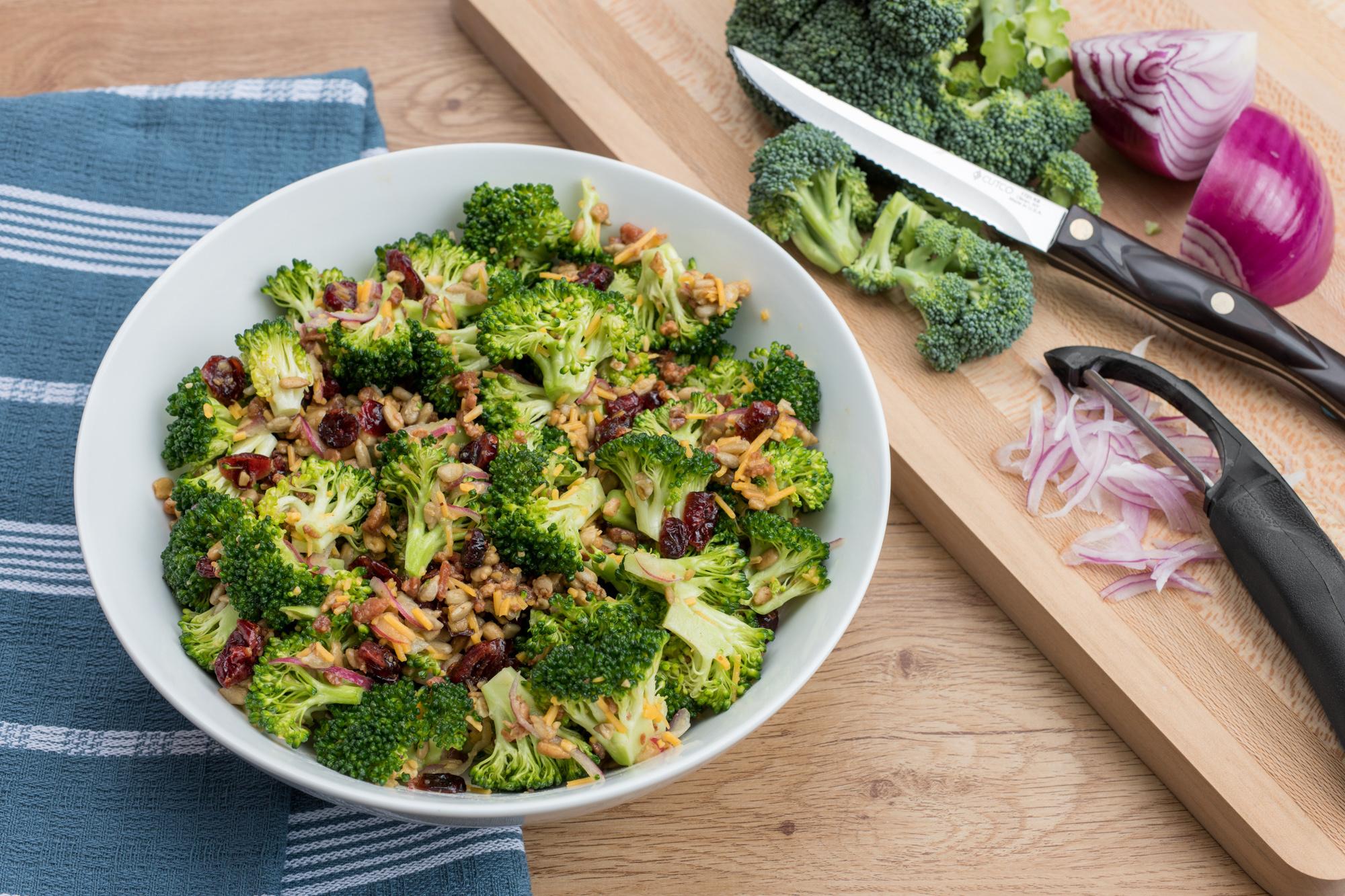 My memories of broccoli growing up were not exactly fond. Broccoli was either boiled to the point of extreme mushiness or put into a salad covered with oodles of mayonnaise – the picnic salad you always avoided if it had been out in the sun too long. I've since solved the mystery of mushy broccoli – don't boil it for 20 minutes, and now I have an alternative to the broccoli salad from my childhood. This easy broccoli salad is everything – perfect crunch provided by the broccoli, sunflower seeds and bacon along with sweetness from dried cranberries.
As for the dressing, I would use it for everything. It's great on this particular salad because it doesn't cover the flavors, it simply enhances what's already there. I have nothing against mayonnaise but I'm trying to find lighter alternatives and the Dijon mustard and honey complement all of the main ingredients.
What's also fun about this salad is that it absolutely takes no time to put together. I used the Trimmer to easily trim off the broccoli florets and cut it into small pieces. Another timesaver was purchasing sunflower seeds already roasted. I found them in the bulk section of my grocery store, and because they were roasted and salted I was careful with how much salt I put in the dressing.
My final trick was using my Vegetable Peeler to slice the red onion, so instead of chunks of onion, I had thin slices that mixed perfectly with the broccoli.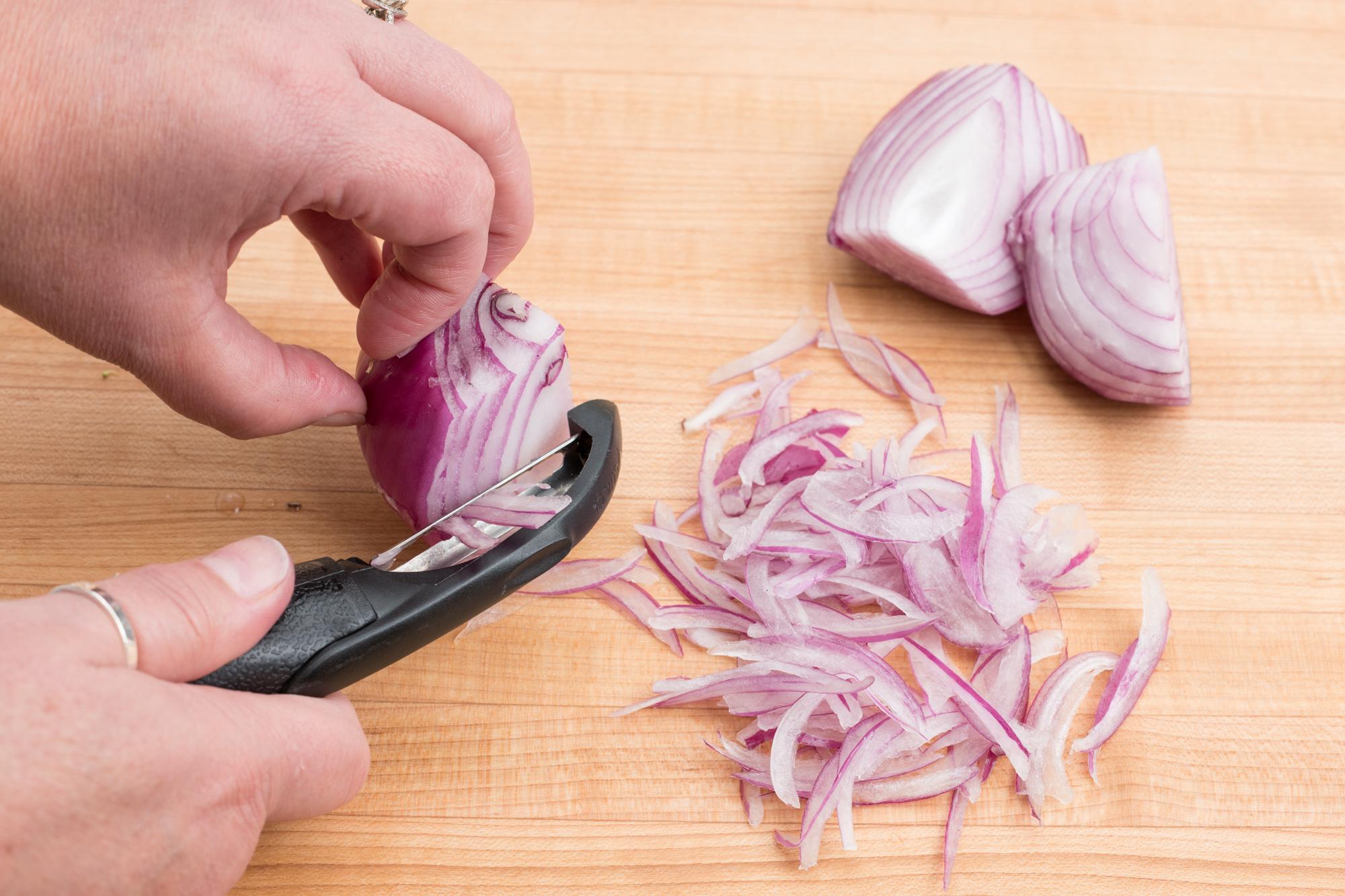 If you want to add a little more goodness to the salad, use your Vegetable Peeler to peel away the fibrous portion of the broccoli stalk and then cut the stalk into small pieces to add to the salad, using the Trimmer.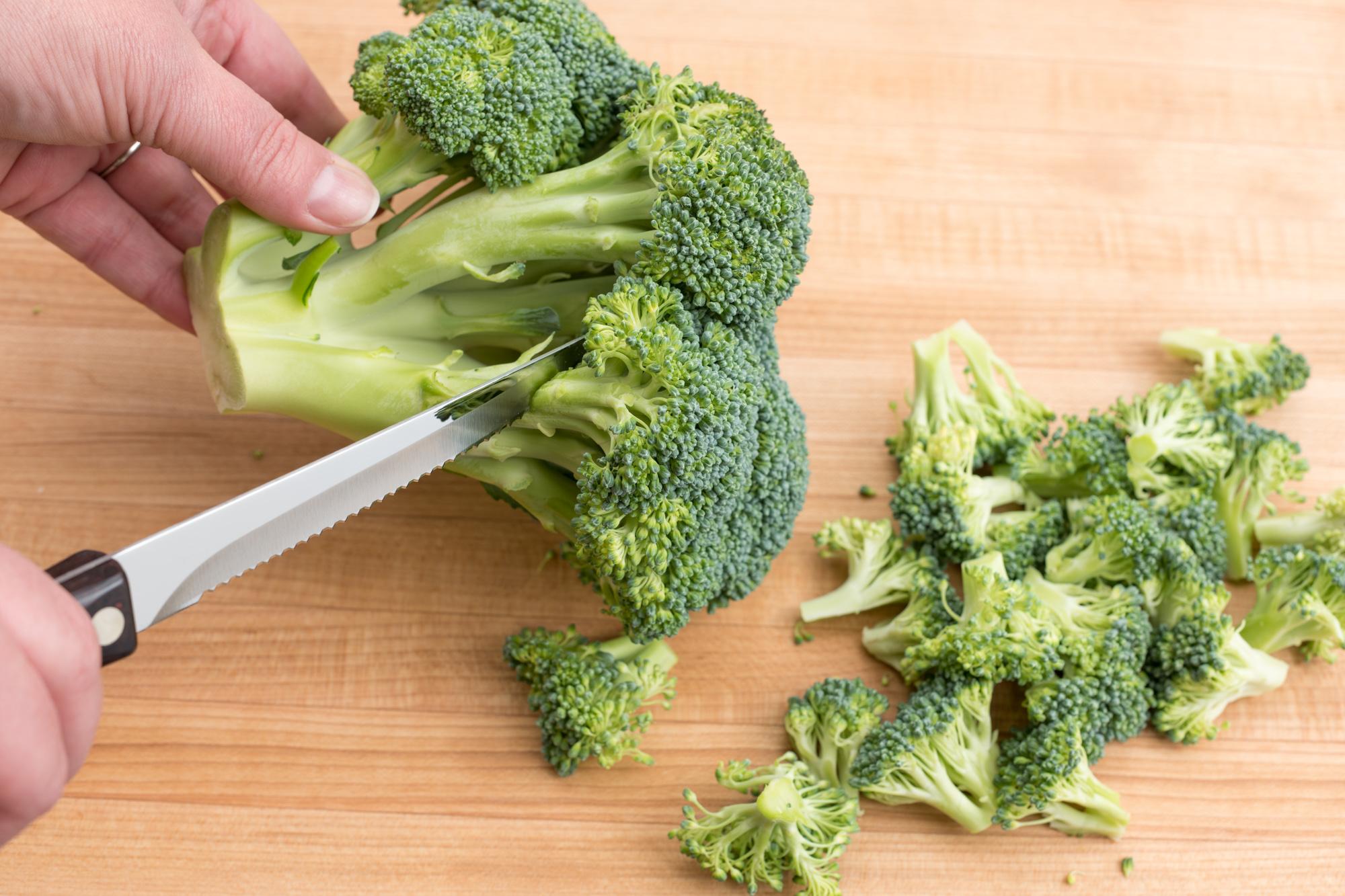 This is a perfect easy salad that will impress your friends and family. They just don't need to know that it takes no time to put together. The fact that there were no leftovers in the Cutco Kitchen speaks to the yum factor. I'll be making this again and perhaps add a little chicken to make it a main course. Enjoy!
Originally published Sept. 27, 2017
Ingredients
Salad
1 pound broccoli florets (from 1 1/2 pounds broccoli stalks), cut small
1/2 cup roasted sunflower seeds or slivered almonds
1/2 cup sliced red onion, thinly sliced with Vegetable Peeler
1/2 cup bacon bits, optional
1/2 cup grated sharp Cheddar cheese, optional
1/3 cup dried cranberries
Dressing
1/3 cup extra-virgin olive oil
2 tablespoons apple cider vinegar
1 tablespoon Dijon mustard
1 tablespoon honey
1/4 teaspoon garlic powder
1/4 teaspoon fine sea salt
Directions
Mix the broccoli florets, roasted sunflower seeds, red onion, bacon, Cheddar cheese and dried cranberries in a serving bowl.
Combine all of the dressing ingredients in a separate bowl and mix with the Mix-Stir or a fork until well blended.
Pour the dressing over the salad and mix until coated.
Let the salad sit for at least 1 hour or overnight in the refrigerator.
Serve and enjoy.
Recommended Tools