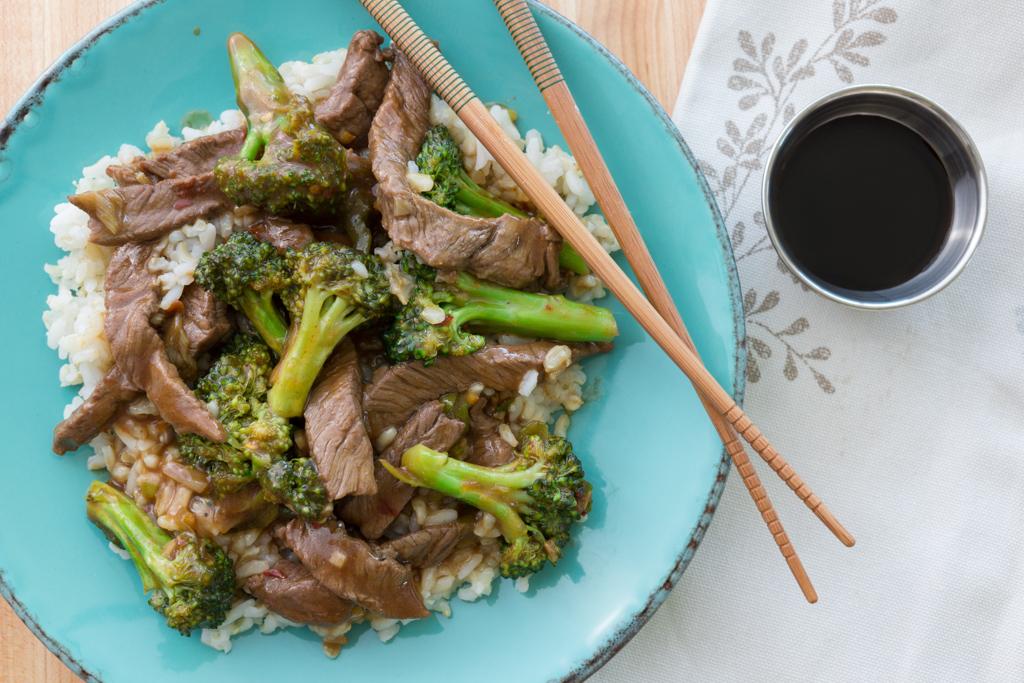 I like Asian cuisine but, unfortunately, my husband does not. Although I don't eat it often, I know the calorie count can be pretty high and there's usually a lot of sodium. Stir-fries are easy to prepare and by doing it yourself, you can make them much healthier than take-out.
This beef and broccoli stir fry uses lean sirloin steak, lower sodium soy sauce and beef broth along with fresh chopped broccoli and the kick of small amount of hot chili sauce. You could also add some fresh mushrooms and a handful of snow peas. Served over white or brown rice, it is an easy weeknight or weekend dinner that I think you'll enjoy.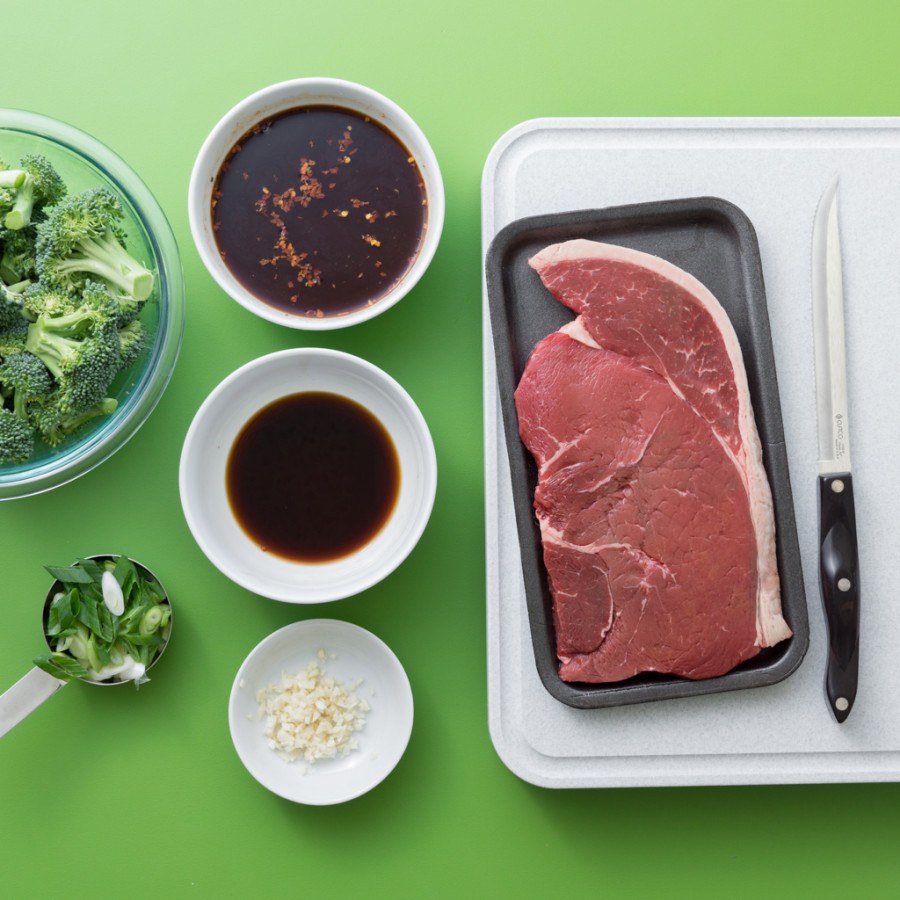 To easily slice the meat into thin strips, place in the freezer for 45 to 60 minutes. The meat will be firm for slicing but not so hard that it can't be cut. Use a 6-3/4" Petite Carver to thinly slice the meat into strips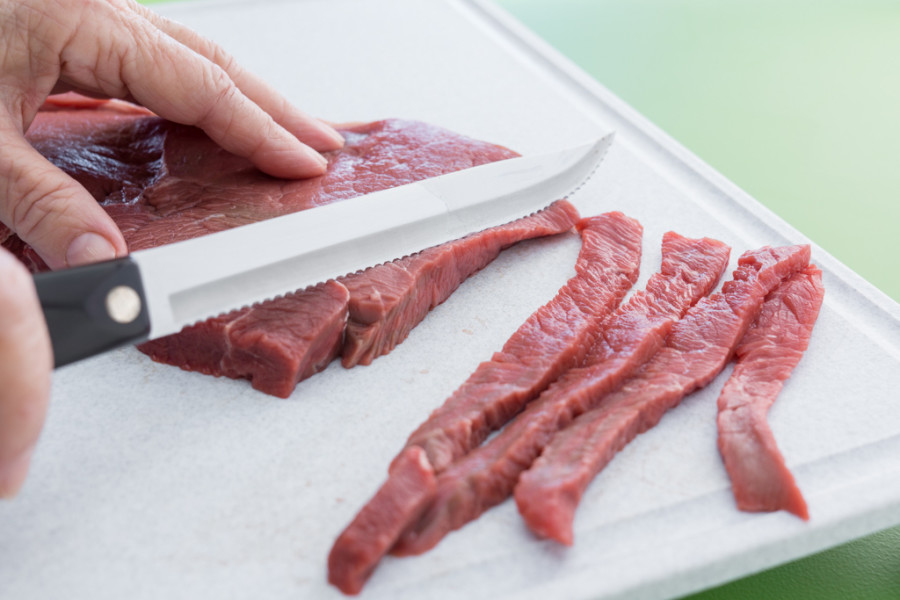 I will definitely make this at home even though I'll be the only one eating it which is not necessarily a bad thing.
Ingredients
1 tablespoon rice wine vinegar
1 tablespoon lower sodium soy sauce
1 teaspoon sugar
1 1-pound boneless sirloin steak, cut diagonally across the grain into thin slices
1 tablespoon rice wine vinegar
1 tablespoon lower sodium soy sauce
1/2 cup lower-sodium beef broth
1 tablespoon hoisin sauce
1 teaspoon hot chili sauce or Sriracha
2 tablespoons canola oil, divided
1 tablespoon bottled ground ginger
2 teaspoons minced garlic
4 cups chopped broccoli florets
1/4 cup water
1/3 cup sliced green onions
2 (3-1/2 ounce) bags boil-in-bag long-grain white or brown rice, cooked
Directions
Combine rice wine vinegar, soy sauce, sugar and beef in a bowl. Set aside.
In another bowl, combine rice wine vinegar, soy sauce, beef broth, hoisin sauce and chili sauce. Set aside.
Heat a large skillet or wok over medium-high heat. Add 1 tablespoon oil; swirl to coat. Add beef mixture; sauté 3 minutes or until browned. Remove beef from pan.
Add other tablespoon of oil to pan; swirl to coat. Add ginger and garlic; cook 30 seconds, stirring constantly.
Add broccoli and water; cook a minute or two.
Add onions; cook 1 minute, stirring constantly.
Add broth mixture and beef mixture; cook 2 minutes or until sauce is slightly thick.
Cook rice according to package directions. Serve over rice.
Recommended Tools