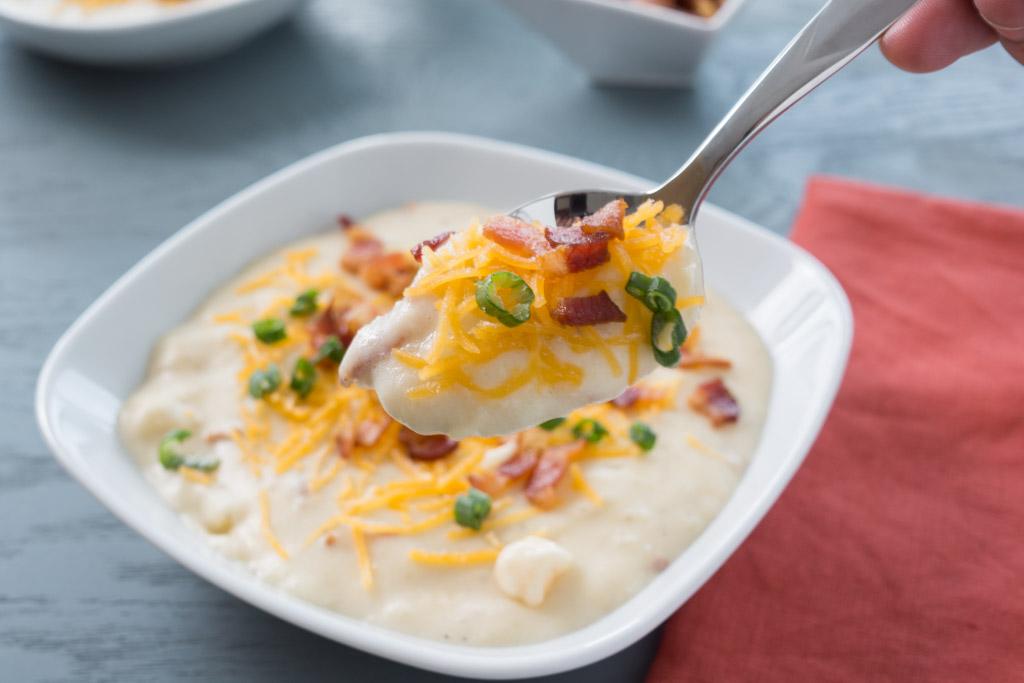 If you live in a cold climate, this is a perfect time of year for a hearty soup. Even if you live in a warmer climate, a bowl of soup is a satisfying lunch or dinner.
Here in western New York, we've come accustomed to changing weather and in particular, the ushering in of cold weather. So, the thought of a piping hot bowl of this Baked Potato Soup warms the soul.
Ingredient Preparation
It is no surprise, given the recipe name, that the potatoes for this soup are baked first. Give yourself time for that, since it can take up to an hour for them to become fork tender.
Once cooled, peel the baked potatoes with a 4" Paring Knife.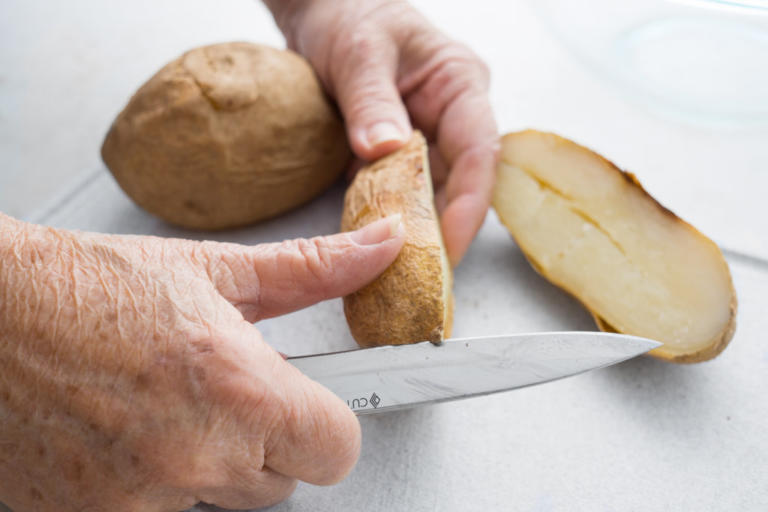 Cut them into chunks, toss in a bowl and coarsely mash with a Potato Masher.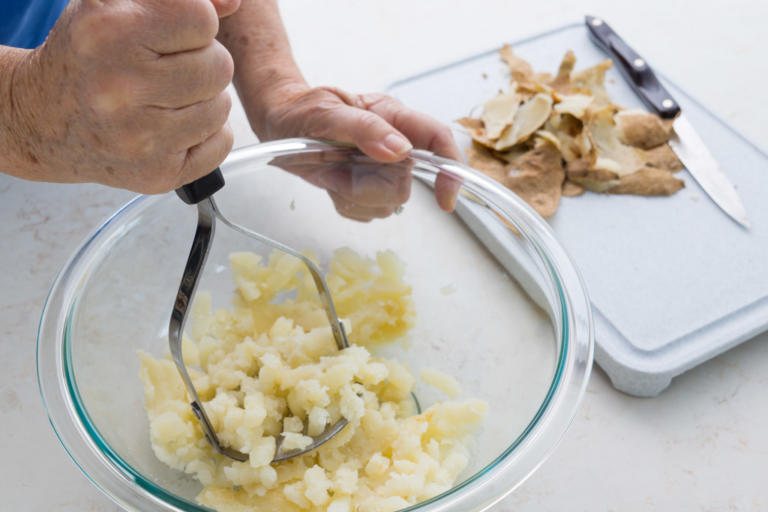 For chopping the green onions, the sharp 7-5/8" Petite Chef knife, with its slightly rounded belly, easily slices through.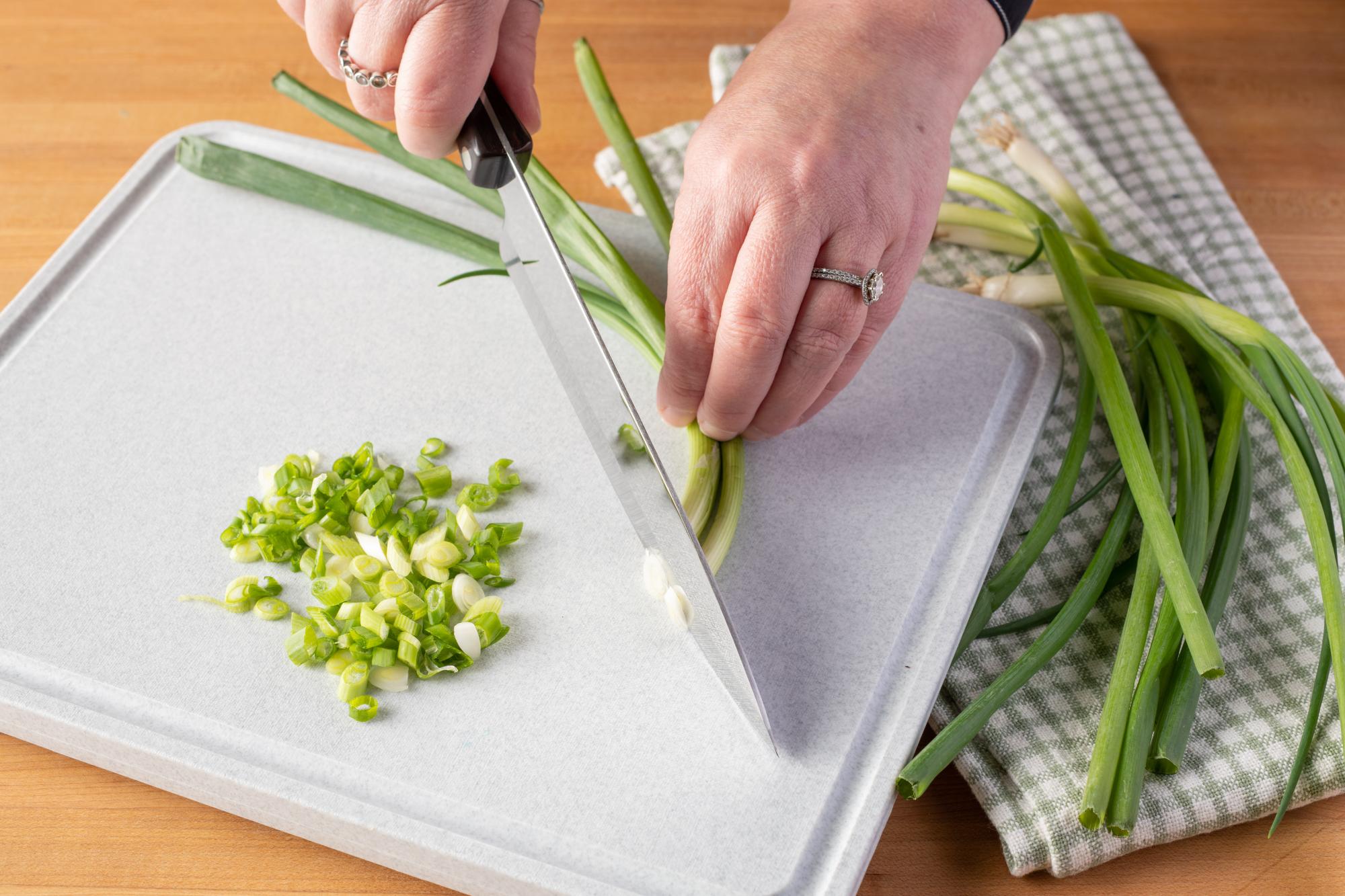 This recipe calls for chopping the bacon into pieces before frying it up. The Hardy Slicer is a good choice with its sharp Double-D® edge.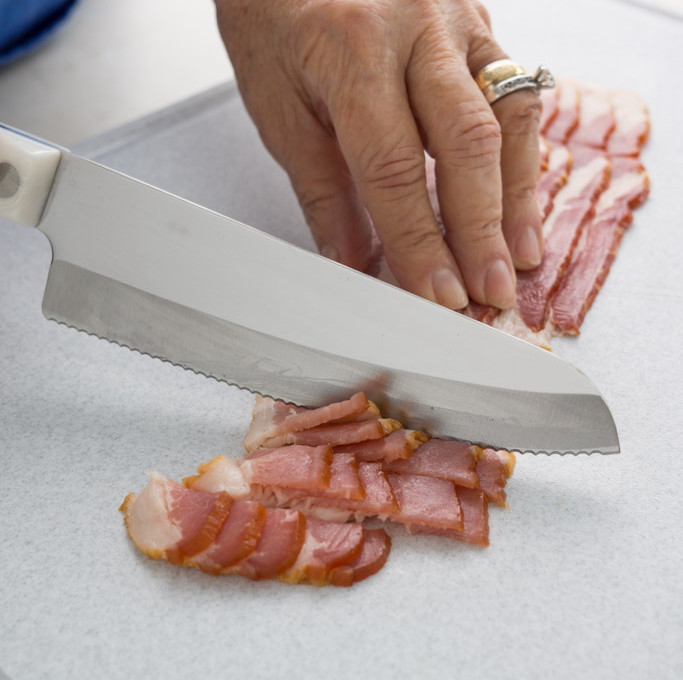 Have a Mix-Stir handy as well for combining the flour and milk to create the roux. This is the thickening sauce for the soup.
Serving the Baked Potato Soup
This Baked Potato Soup is thick and creamy with savory flavor from the sharp cheese, green onions and bacon. If the soup is too thick for your liking, it's easy to thin it by adding in more milk. Try adding just a little at a time so it doesn't get too thin.
The soup is great for adding garnishes to the top. Add a sprinkle of the cheese, more sliced green onions and crumbles of bacon as desired. You could also toss on a dollop of sour cream and some crunchy croutons.
This Baked Potato Soup is one of my very favorites. There are several recipes for similar soups, but I absolutely like this one the best. I increased the amount of bacon and cheese simply because we like bacon and cheese. You can always cut back on both. Some recipes call for microwaving the potatoes or using frozen mashed potatoes. While this saves time, I think it sacrifices the consistency and flavor you get by baking the potatoes.
Ingredients
4 baking potatoes (preferably russet)
2/3 cup all-purpose flour
6 cups 2% reduced fat milk
2 cups reduced fat shredded extra sharp cheese, divided
1 teaspoon salt
1/2 teaspoon freshly ground pepper
1 cup reduced fat sour cream
1/2 cup chopped green onions
12 bacon slices, chopped, cooked until crisp, divided
1/2 cup snipped green onions, green part only*
Directions
Heat oven to 400 F. Pierce potatoes with a fork, bake for 1 hour or until tender.
Let cool, then peel the potatoes and coarsely mash them.
Spoon flour into measuring cup, level with knife. Place flour in a large Dutch oven; gradually add milk, stirring with a Mix-Stir until blended. Cook over medium heat, until thick and bubbly (about 8 minutes). Add mashed potatoes, 1 cup cheese, salt and pepper. Stir until cheese melts. Remove from heat.
Stir in sour cream, chopped green onions and half of the bacon. Cook over low heat for 10 minutes or until thoroughly heated through. Do not boil.
This soup is quite thick. Add more milk, a little at a time, if you prefer a thinner soup.
Ladle into bowls. Garnish each bowl equally with remainder of cheese, snipped green onions and remaining bacon.
TIP: Use the Super Shears to snip the green onions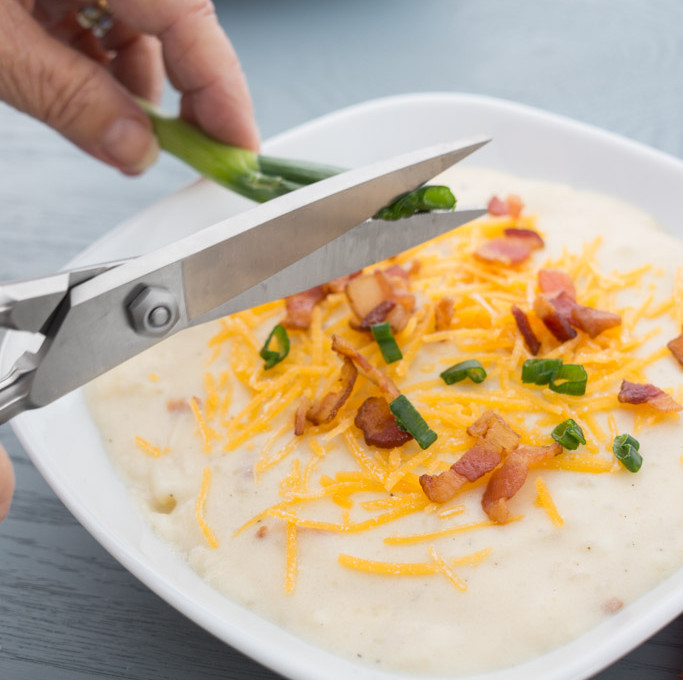 Recommended Tools