Best Knives for Cutting Cheese (and Other Helpful Tools)
560 days ago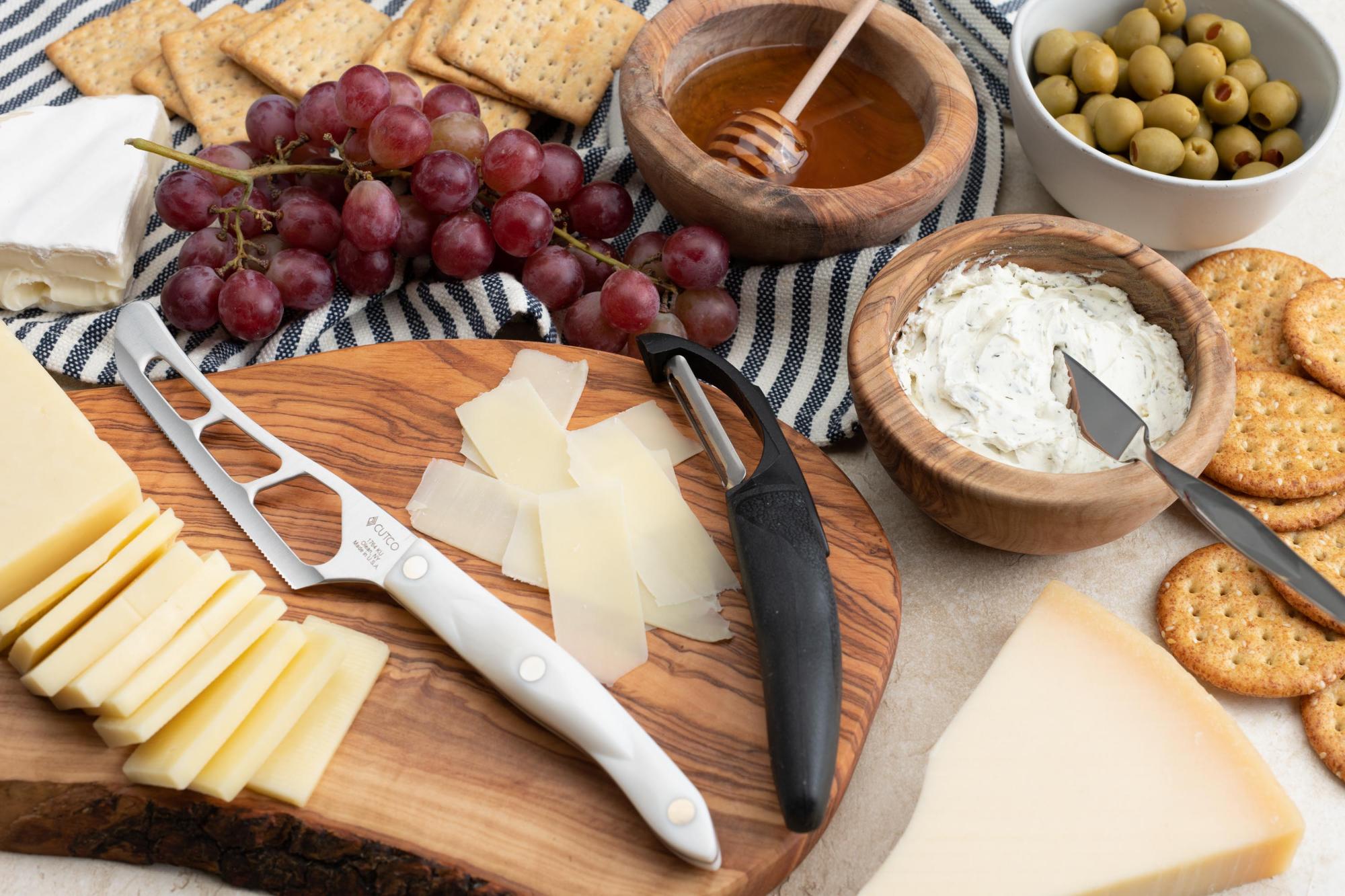 Cheese comes in many shapes and textures, so it should make sense that there are a variety of kitchen tools for cutting it. With that in mind, we present our list of the best knives for cutting cheese – from spreading soft goat cheese to cutting firm Parmesan.
The Best Knives for Cheese
Cheese knives are the obvious choice for cutting cheese, but they come in many shapes and sizes.
Cutco's gadget-style Cheese Knife is best for preparing cheese behind the scenes to place on a serving tray. It is designed as an all-purpose knife that works great on all types. The Micro Double-D™ edge glides through cheese and the holes along the blade prevent it from sticking.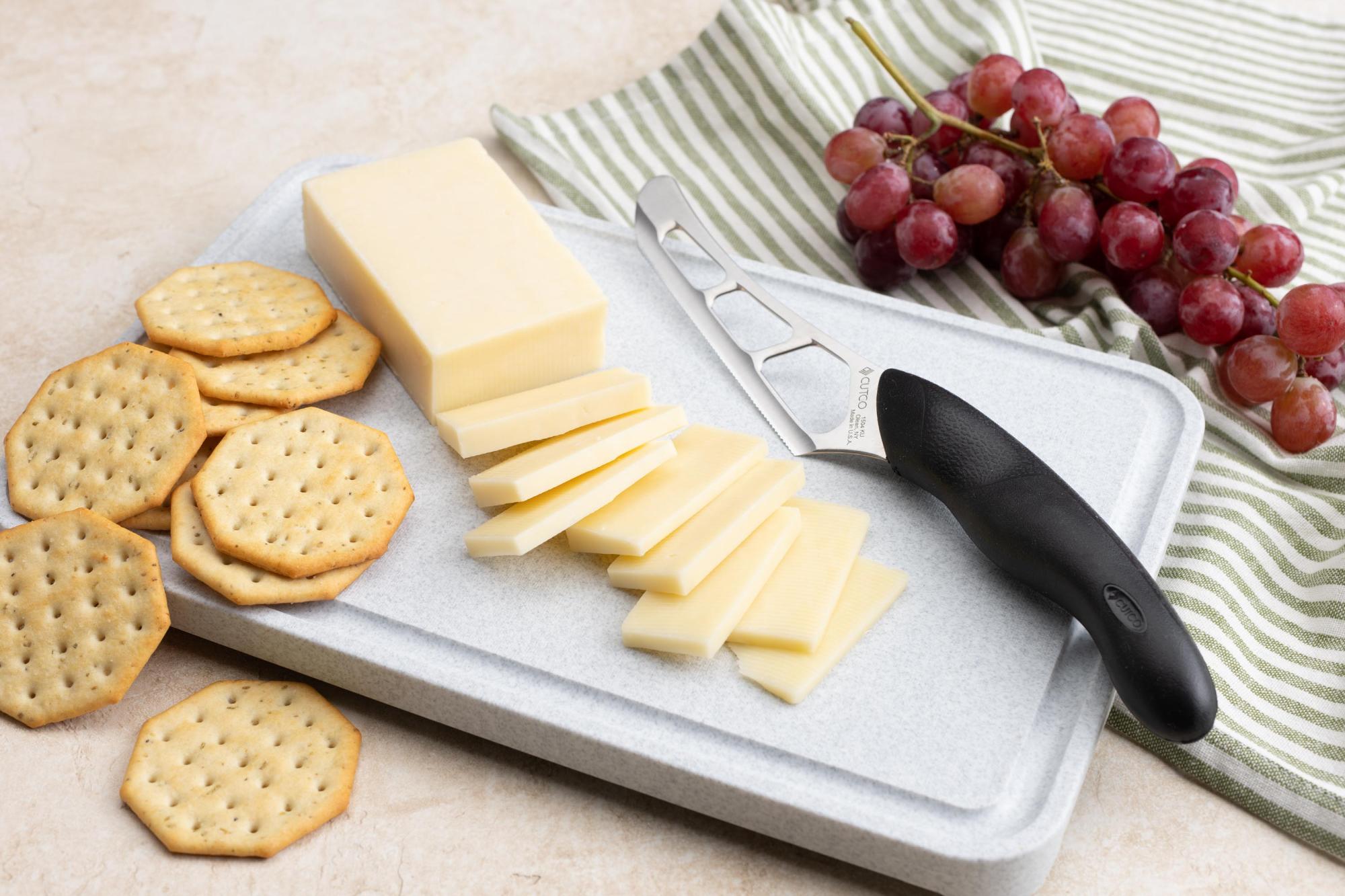 Similar to that knife is the Traditional Cheese Knife. It has all the same great cutting benefits, but with its triple-riveted handle it is a nice-looking knife to place on a serving board to allow guests to cut their own.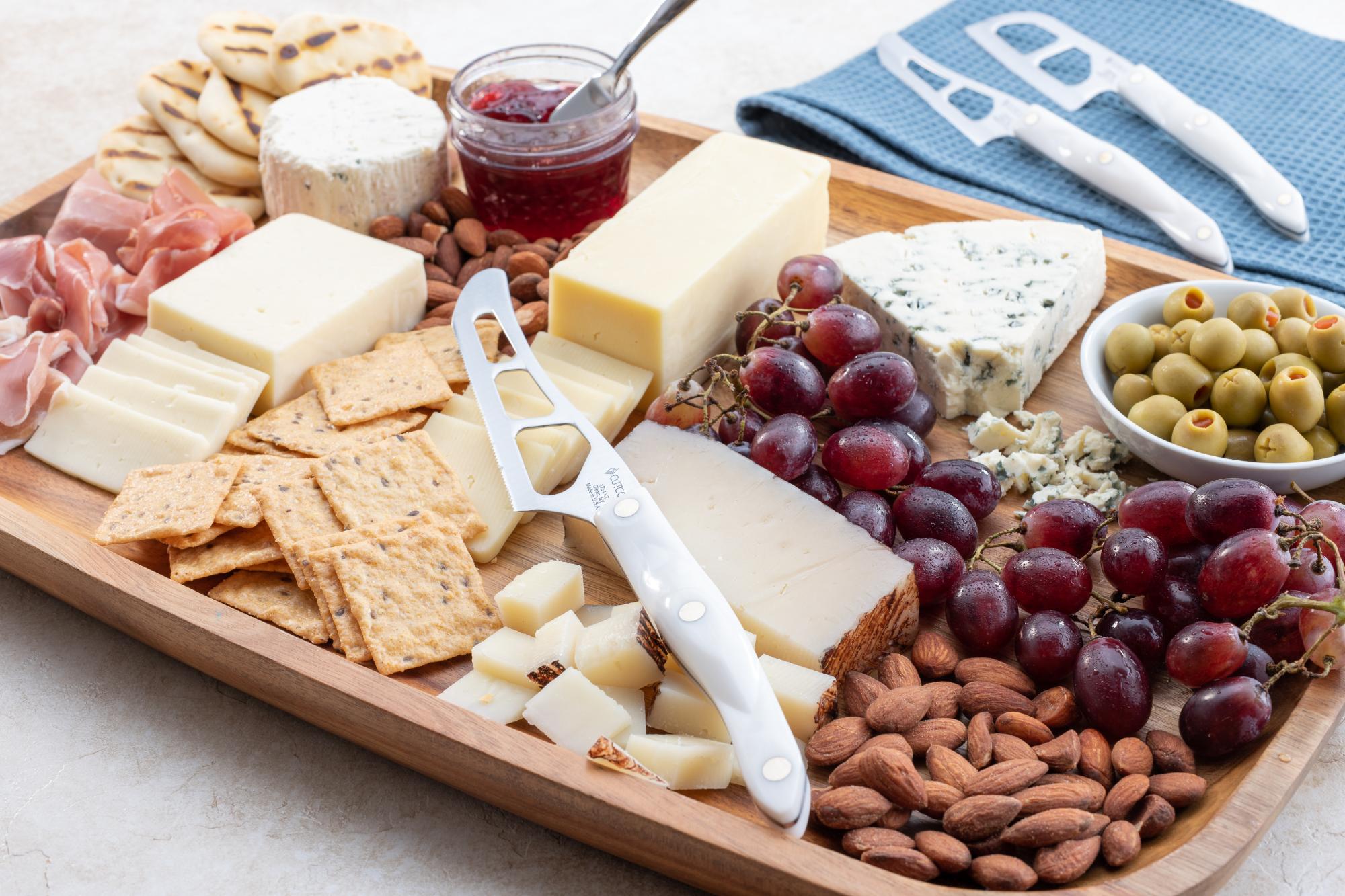 When you want to chunk out harder cheeses, the Santoku-Style Cheese Knife has a unique feature that works great. The sharp tip of the knife is ideal for breaking off chunks of cheese and it's also perfect for opening cheese packaging. The blade, designed in the same manner as the other cheese knives, also offers smooth cutting power. Its smaller blade is good for cutting smaller blocks of cheese.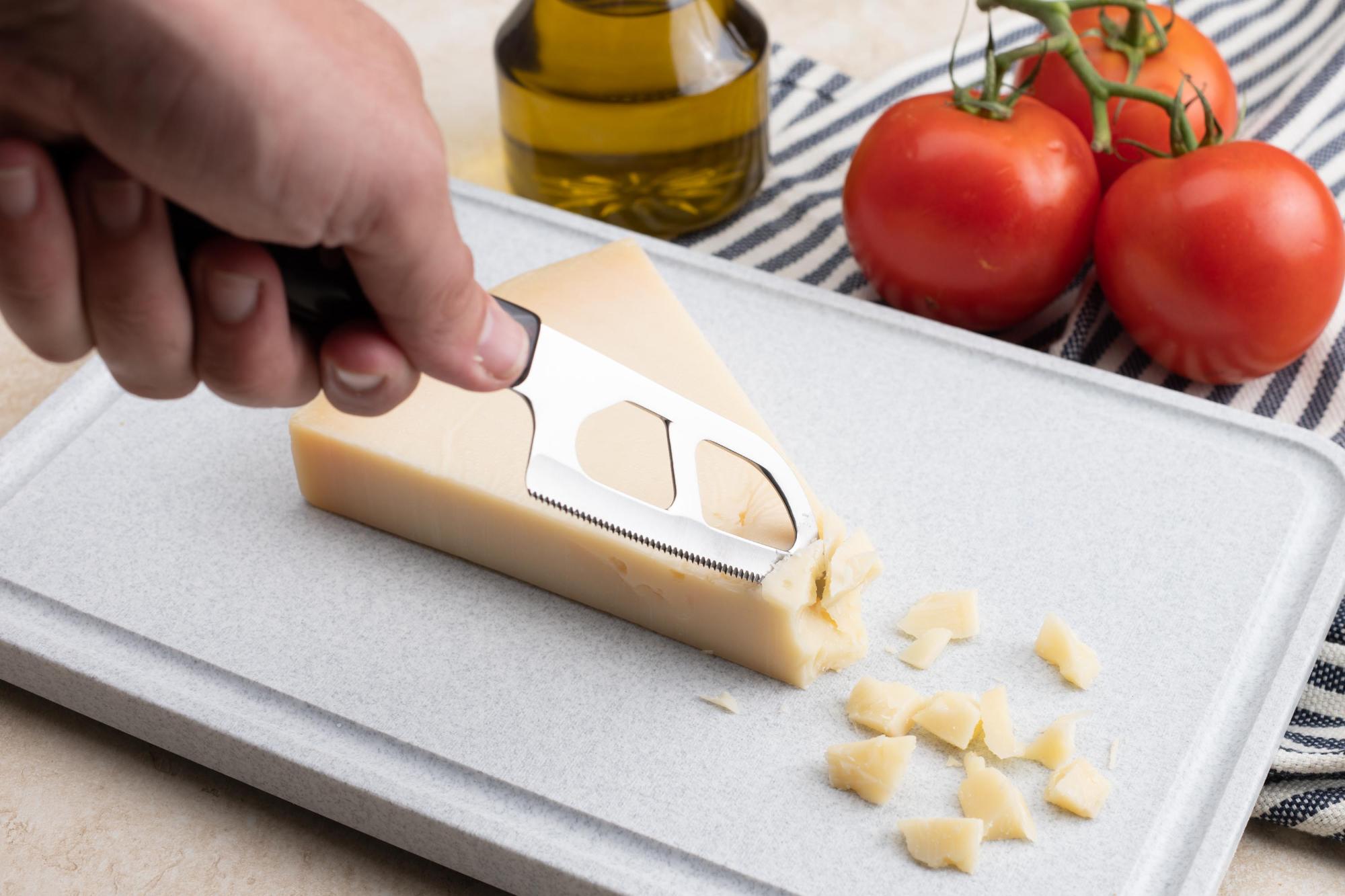 When it comes to softer varieties, like goat cheese or cheese spreads, the Mini Cheese Knife is just the right size. The rounded tip and the smaller length make it ideal for spreadable cheese. Use the sharp blade to slice goat cheese into coins.
Other Knives for Cutting Cheese
A Stainless Butter Knife can be used for more than just butter, it's also an attractive and useful tool for spreading soft cheese, like brie and chevre, and cheese spreads.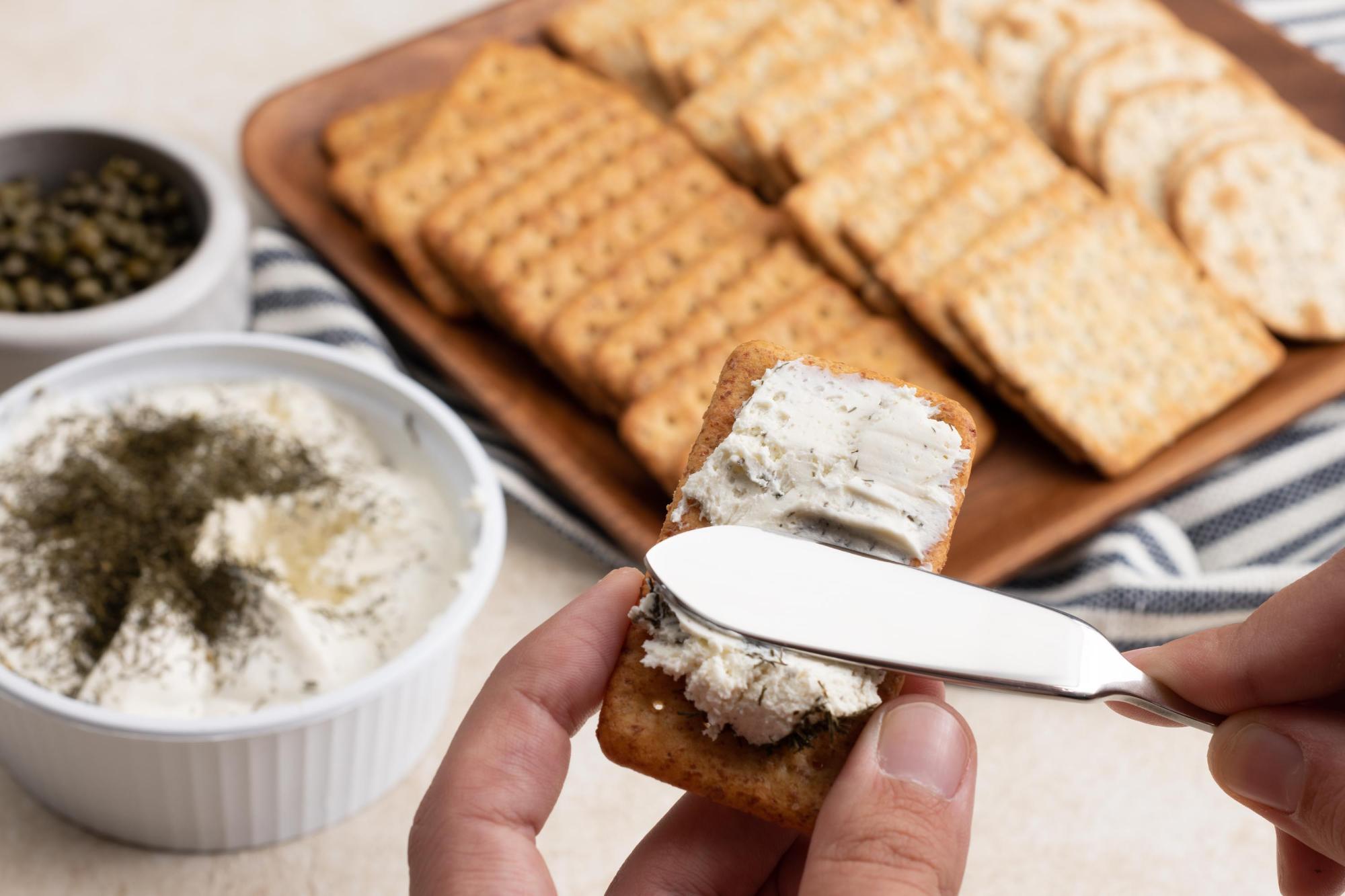 Cutco's Spatula Spreader is known as a sandwich knife, but it's also a great tool for scooping up a generous amount of cream cheese to spread onto bagels. Bonus! The sharp edge can also be used to cut the bagel in half.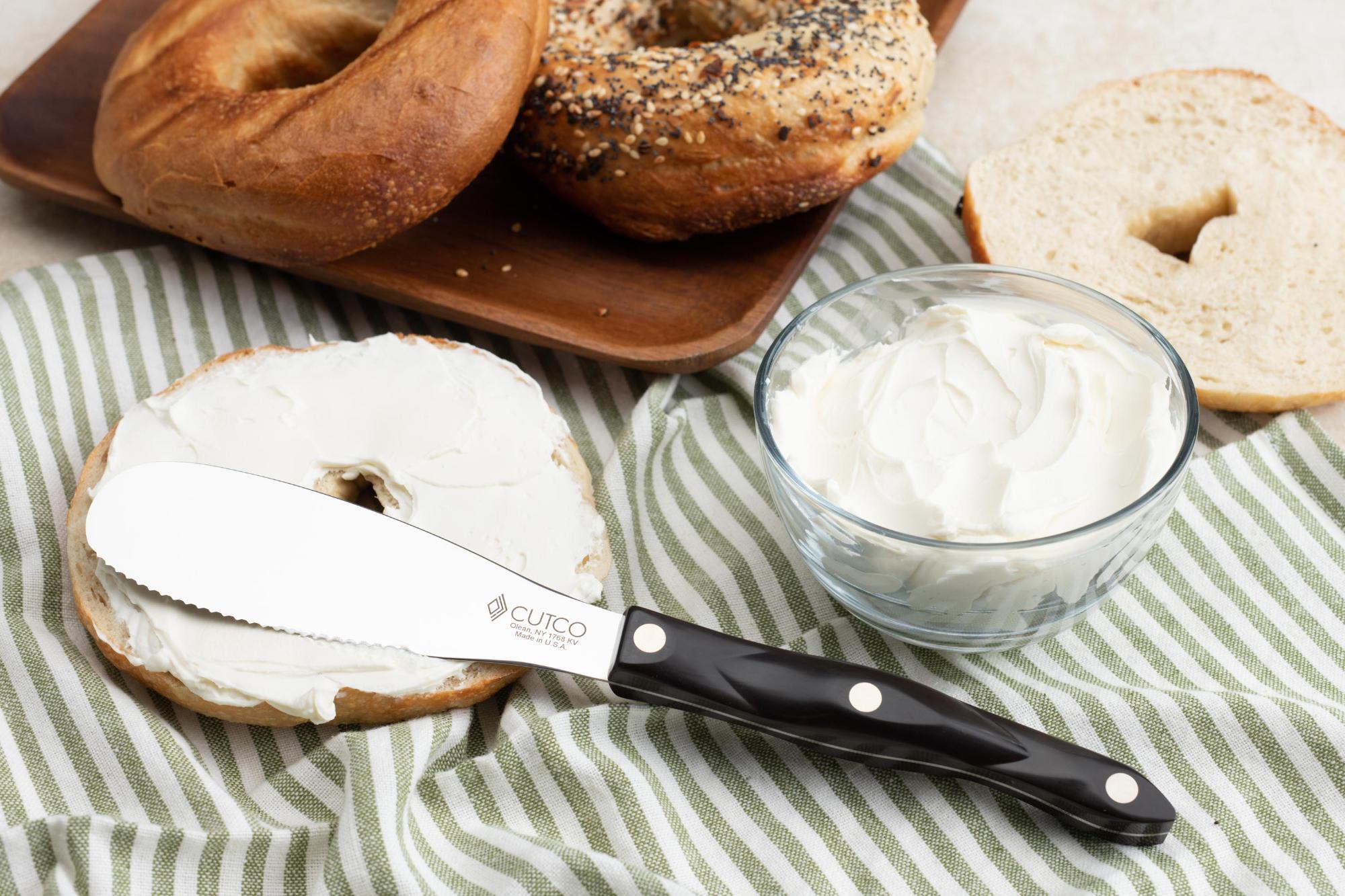 When you need a little heft to cut through hard cheeses, the Gourmet Prep Knife is a good choice. It's thicker blade with a sharp Double-D® edge easily slices through Parmesan, Gruyere, manchego and other hard cheeses.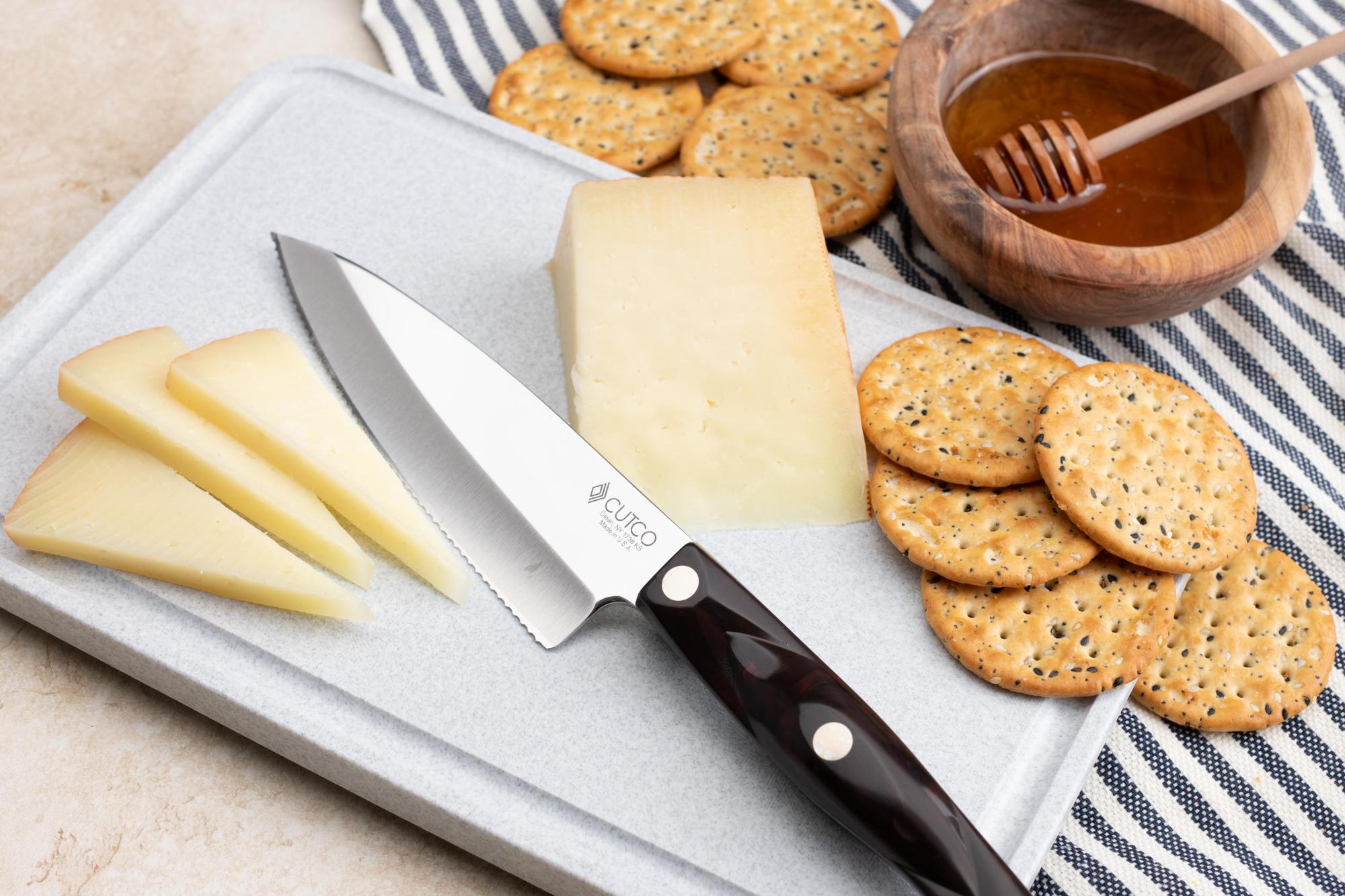 For cutting large cylindrical cheese, like a large wheel of brie, consider using a 7-3/4" Petite Slicer. The sharp Double-D® edge and thin blade work really well for slicing through the full length of the wheel.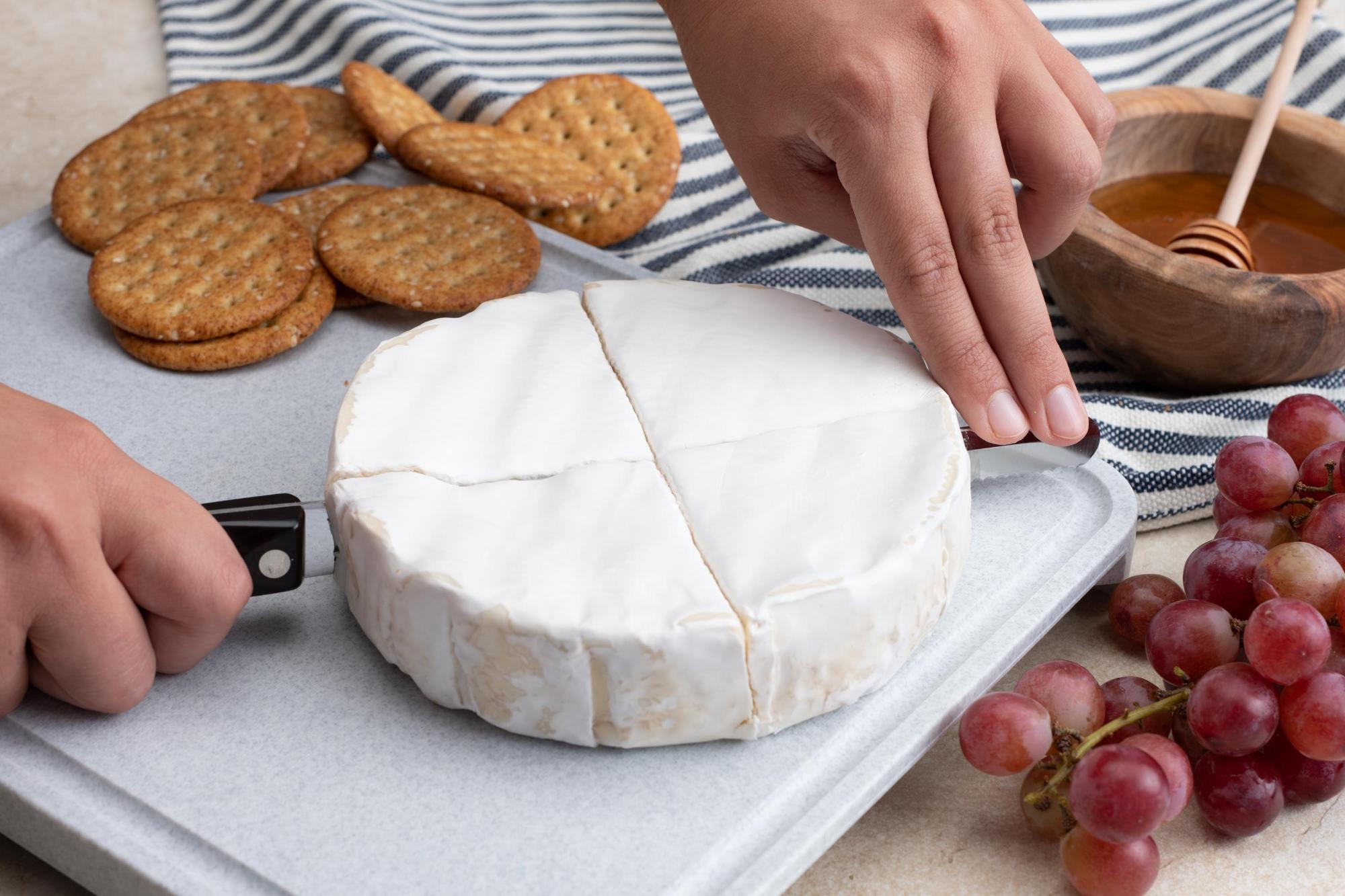 A Vegetable Peeler may not seem like it should be on the list, but it's invaluable for making cheese curls. The thin decorative slices are easy to make by running the blade along a block of cheese.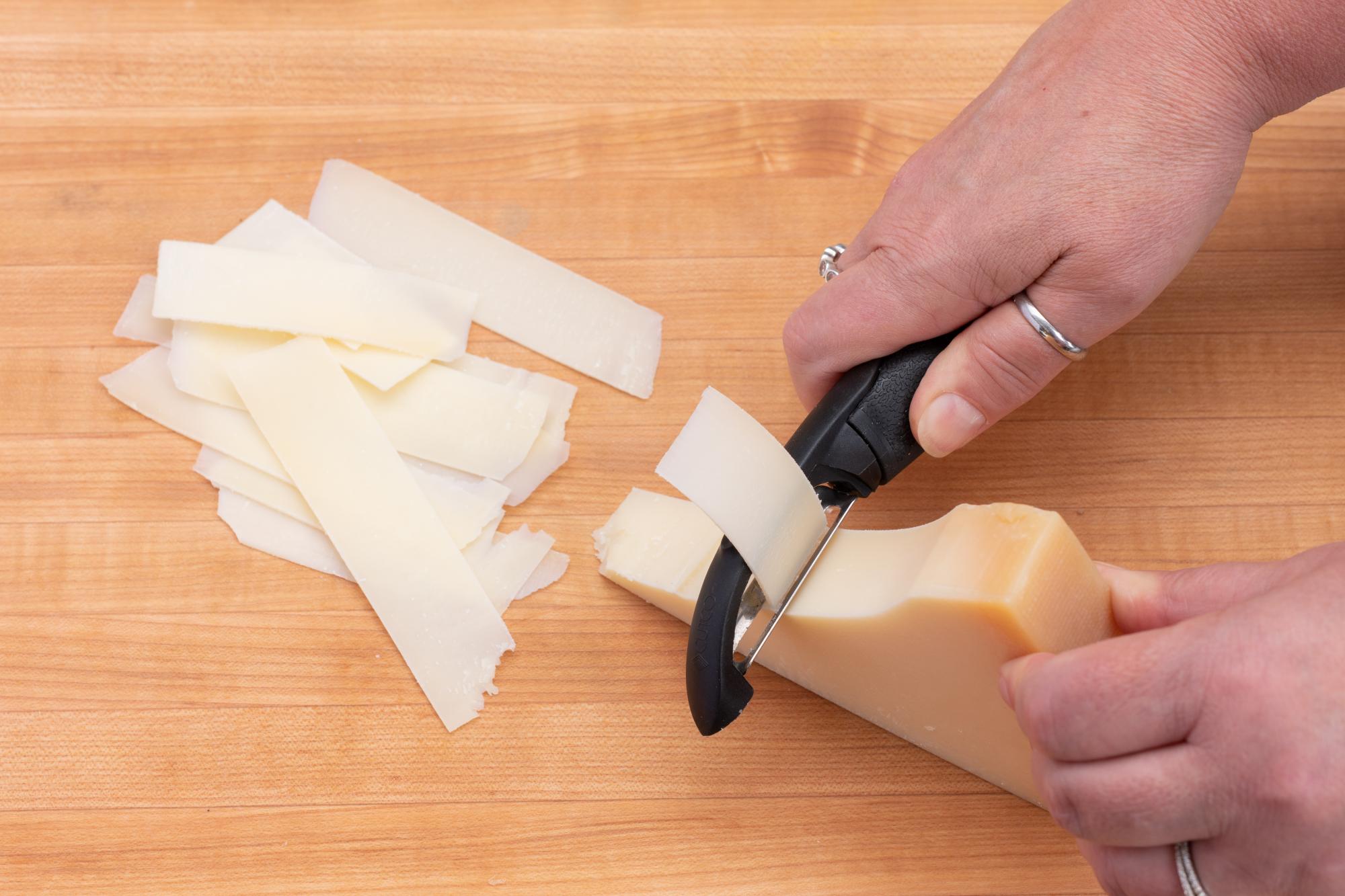 Getting a handle on the best knives for cutting cheese makes serving and eating it much easier. And who doesn't want more cheese?