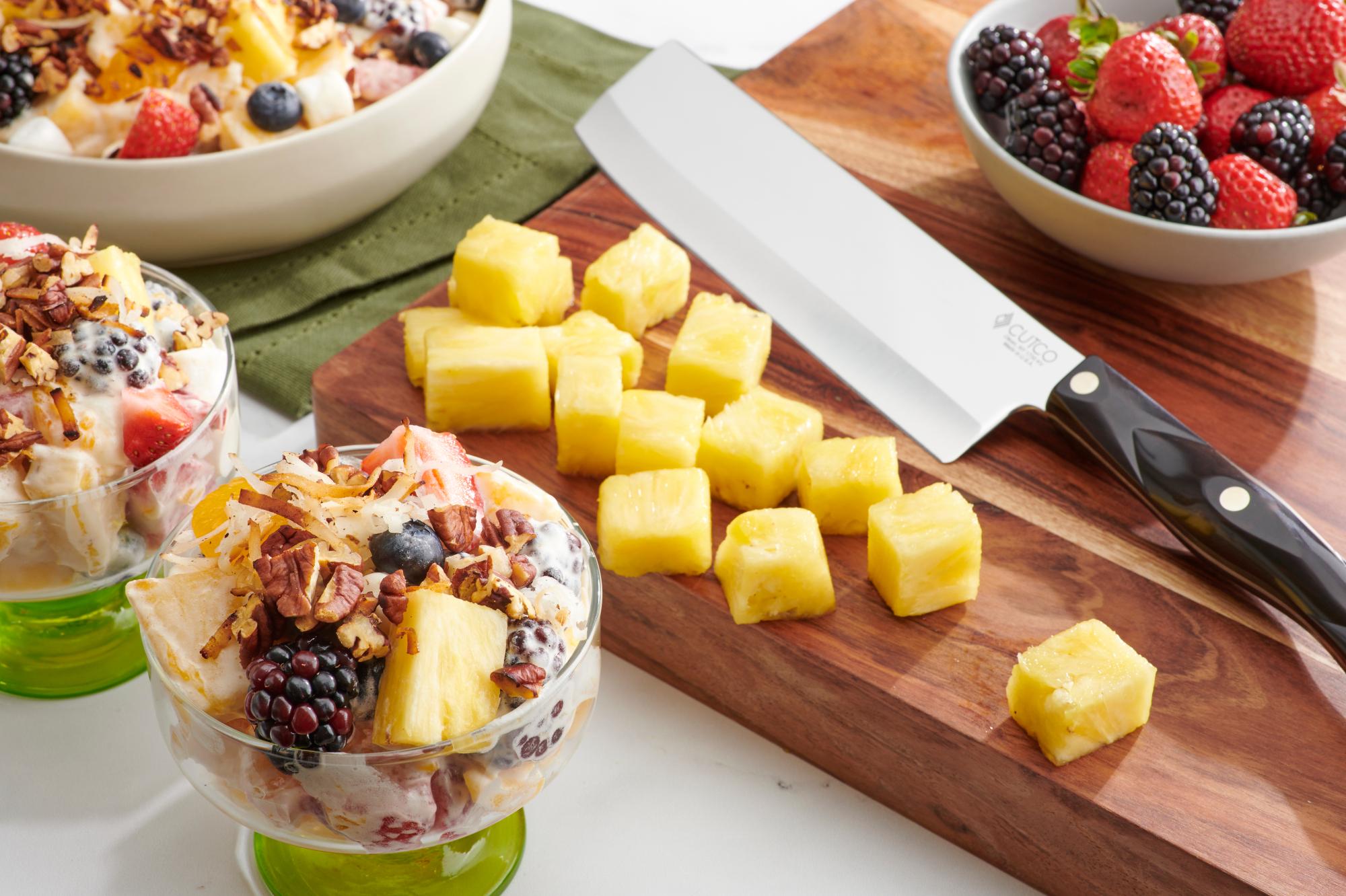 I love bringing a recipe to a party that people are familiar with, but with a healthy twist that everyone will love just as much as the original. Typical ambrosia salad is made with canned fruit packed in heavy syrup along with a full carton of full-fat whipped topping. This Ambrosia Salad With Fresh Fruit recipe incorporates tons of springtime seasonal fruit, in a light creamy whipped topping.
I've seen many variations of ambrosia salad, but this one is packed with sweetness and a hint of crunch, which makes it the perfect dessert or side dish.
Cutting the Fruit
The fresh fruit really elevates this salad. The mandarin oranges and pineapple add a tart sweet flavor to the dish.
Don't be intimidated by having to cut a fresh pineapple. It's easily done with Cutco's Vegetable Knife.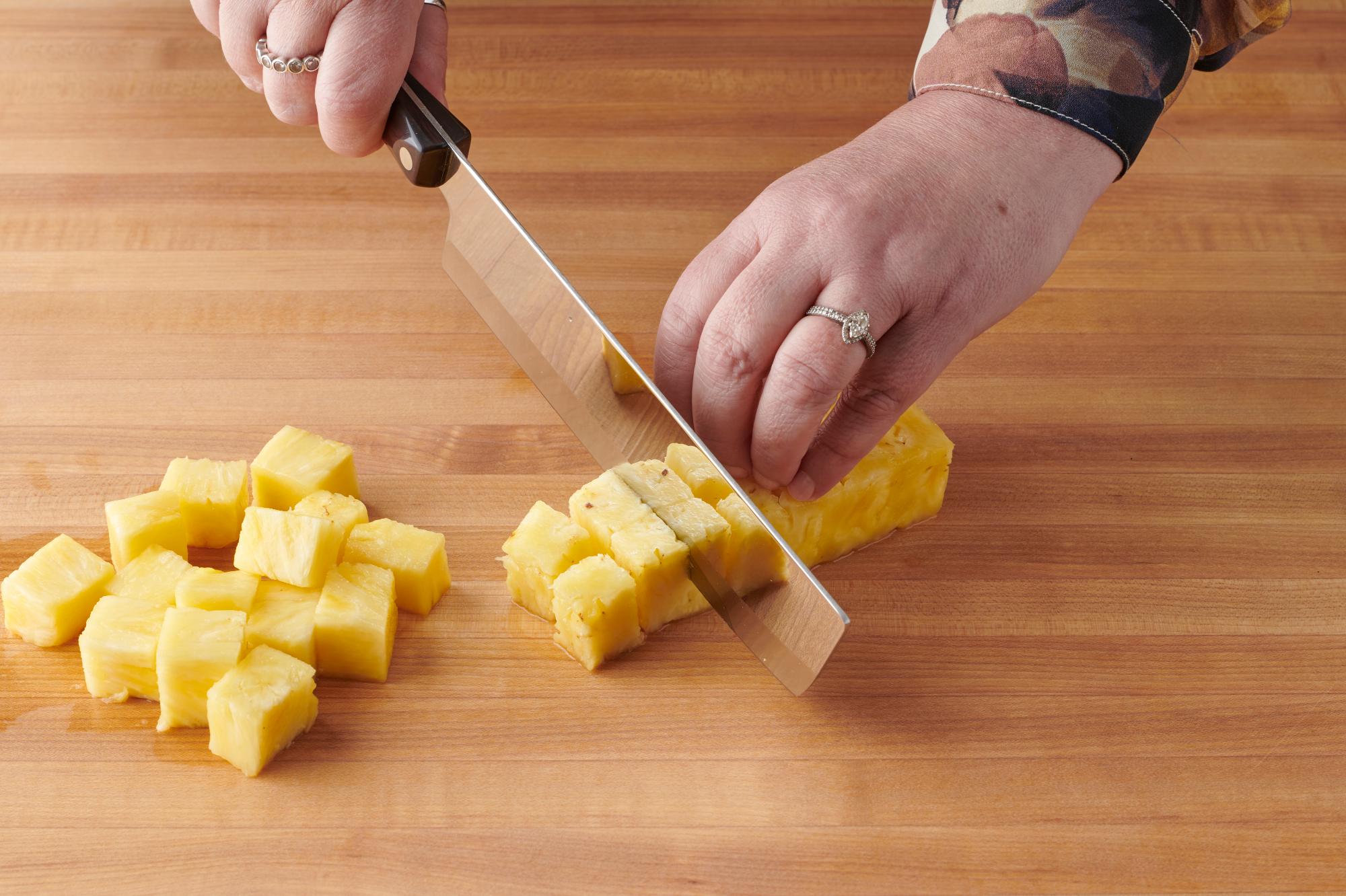 Other good knives for cutting pineapple are a Butcher Knife and 7-5/8" Petite Chef. For tips on how to cut a pineapple, take a look at Cutco's step-by-step tutorial.
To rough chop the strawberries, choose a smaller knife like a Santoku-Style 3" Paring Knife. Its low profile and sharp edge works well for cutting small fruit on a cutting board.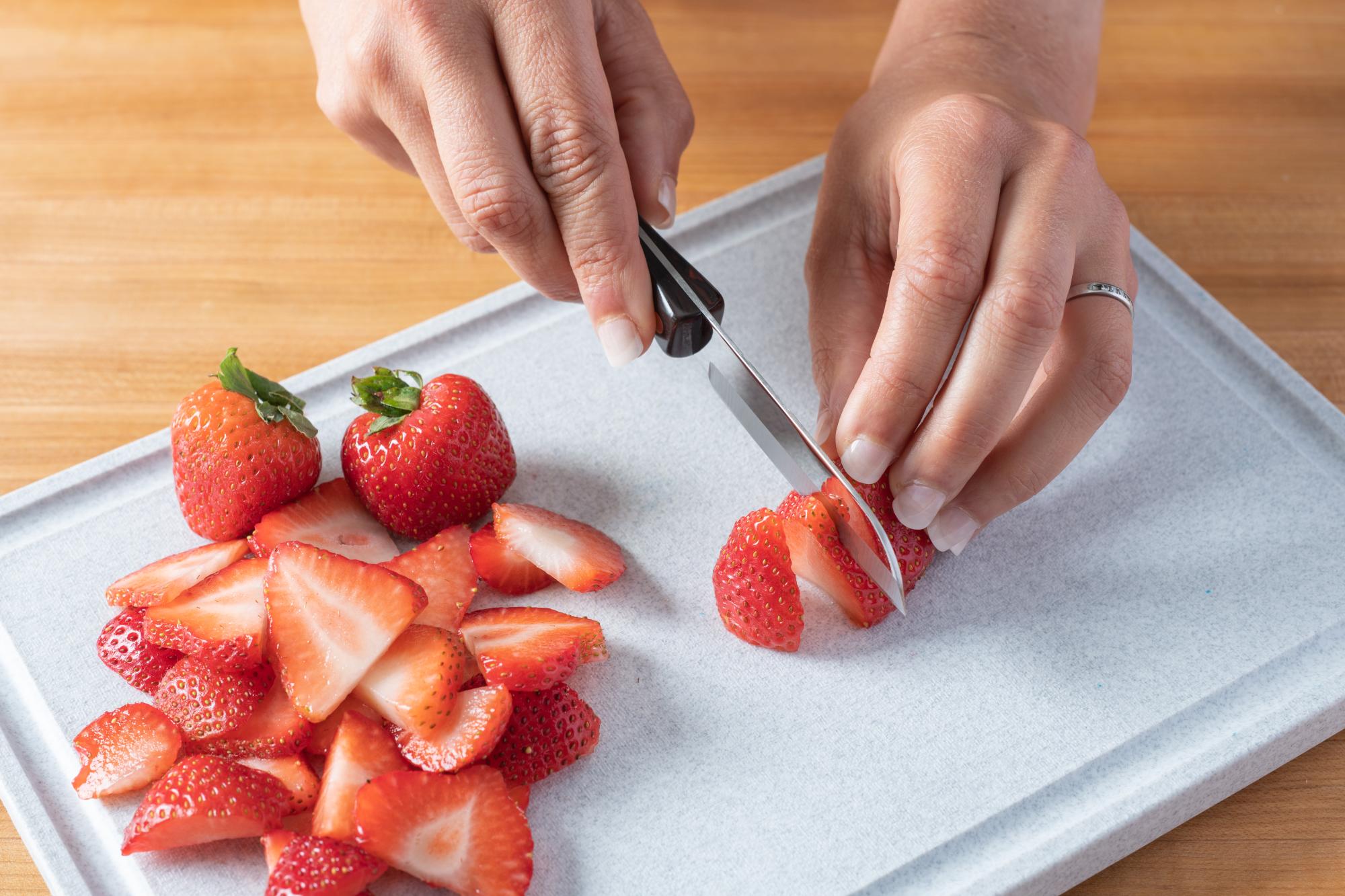 The strawberries bring floral sweetness to the ambrosia salad, as does the mango. You can chop the mango with a Trimmer.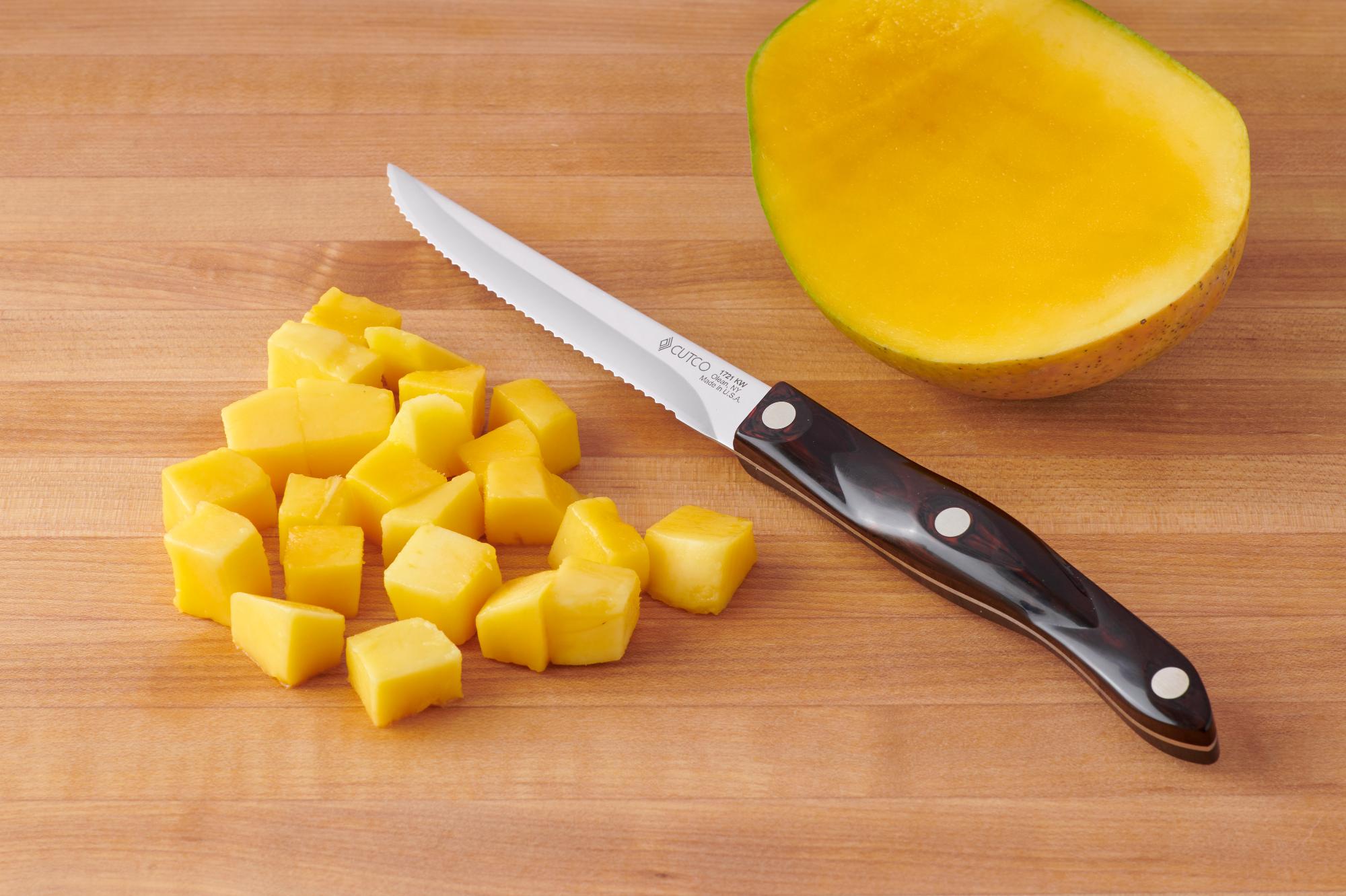 Learn how to cut a mango, by taking a look at our instructional video.
Mixing it Up
The salad flavor is further enhanced by the addition of tart blueberries and raspberries, and sweet marshmallows. The fruit and marshmallows are combined with light whipped topping, taking this from just a fruit salad to something magical.
Mixing the fruit and whipped topping together doesn't mean it's done. Place the salad into the refrigerator for an hour or two to allow the flavors to really blend. While that's happening, toast some coconut and chopped pecans for tossing in just before serving.
On a side note, feel free to change up the fruits that you have on hand. But, I highly recommend sticking with fresh fruit over canned.
This Ambrosia Salad With Fresh Fruit is a twist on a traditional fruit salad that is a great addition to barbecues, showers, potlucks or just to have in your fridge for a satisfying dessert.
Nutrition per serving: 143 calories, 4.3g total fat, 2.7g saturated fat, 0mg cholesterol, 19mg sodium, 26.9g total carbohydrates, 3.8g fiber, 1.4g protein
Ingredients
1/2 cup pecans, chopped
4 tablespoons sweetened shredded coconut flakes
1 cup mandarin oranges
1 cup fresh pineapple, diced
1 cup blueberries
1 cup blackberries
1 cup strawberries, rough chopped
2 mangos, chopped
1 cup mini marshmallows (or colorful marshmallows)
8 ounces light whipped topping
Directions
Heat oven to 325 F.
Place pecans and coconut evenly on a large baking sheet that has been lined with parchment paper. Place in the oven and bake for approximately 5 minutes, or until the coconut is lightly browned. Remove from oven and allow to cool.
Combine fruit with marshmallows and whipped topping.
Chill for 2 hours and serve with toasted coconut and pecans on top.
Recommended Tools