Shipping
All orders are shipped directly from our factory in Olean, NY.
Track your order
Shipping Rates
| Order Total | UPS or USPS Regular | UPS 2nd Day | UPS Next Day |
| --- | --- | --- | --- |
| $0 - 99 | Included | $7 | $15 |
| $100 - 249 | Included | $10 | $20 |
| $250 - 499 | Included | $15 | $30 |
| $500 - 749 | Included | $20 | $35 |
| $750 - 999 | Included | $25 | $40 |
| $1000 and up | Included | $30 | $45 |
Allow up to 2 weeks for delivery.

Street address required. No PO Boxes please. Delivered via UPS. Express orders placed before 11 a.m. ET will ship the same day.

Available in some locations. Orders must be placed by calling 800-633-8323.
Engraved or monogrammed orders require an additional 5–7 business days.
Frequently Asked Questions
When should I receive my order?
You should receive your order within 7 to 10 business days of your shipment date. If you chose an express shipping option, orders will arrive either in 2 business days, or the next business day of that shipment date.
Engraved or monogrammed orders require an additional 1–2 business days.
Do you ship internationally?
At this time orders can only be shipped within the United States, Puerto Rico and Guam.
Is shipping free?
For your convenience, the cost of shipping is included in the price of our products.
Express shipping options are available at an additional cost.
Can I send a gift?
Yes. At checkout you can choose to have your order shipped to another address.
Engraved or monogrammed orders require an additional 1–2 business days.
American Made. American Proud.
"Made in America" is more than where we manufacture our knives. It's a deep-rooted commitment to providing American jobs that support families, quality American products and exceptional American service.
American pride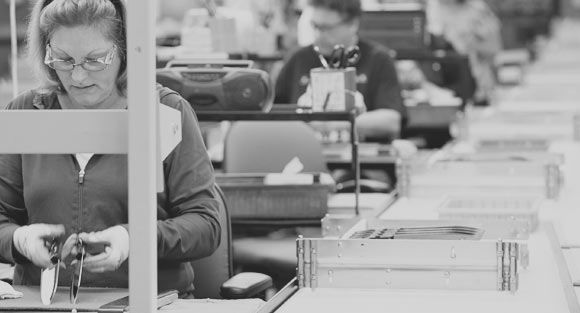 Everything leaves the Cutco factory meeting Cutco's quality standards. Skilled workers perform checks throughout the manufacturing process to assure every knife meets stringent requirements. It's that attention to detail that makes Cutco special.
American satisfaction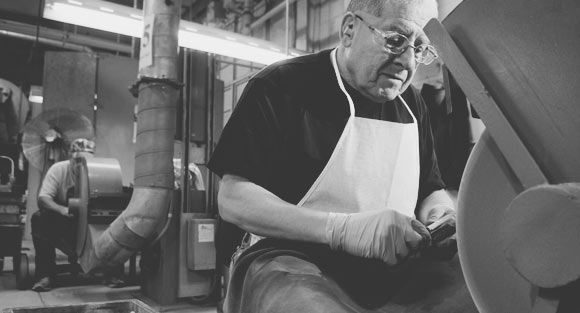 Every Cutco product is backed by The Forever Guarantee which ensures we're there when you need us. We'll sharpen and repair your Cutco knives, for free, forever.
When you need help, our highly trained customer service team provides exceptional service. They're just a phone call, email, live chat or social media message away.
Learn more

This is Cutco's unwavering promise and
it is at the heart of everything we do.
Cutco is for generations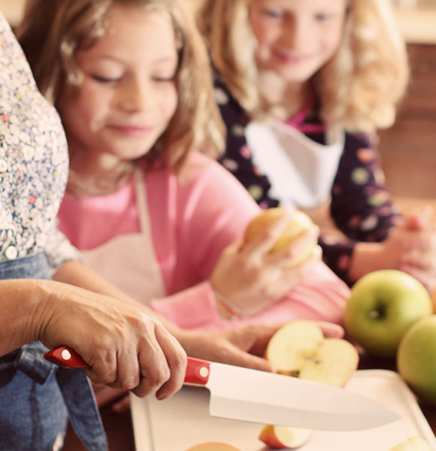 Since 1949, Cutco has been manufacturing high-quality cutlery in Olean, N.Y. In that time, over 16 million people have welcomed Cutco into their homes.
If at any time you are not satisfied with the performance of your Cutco product we'll make it right. Whether you made the initial purchase or you received Cutco as a gift, it's our guarantee that your Cutco products will perform like new. Forever.
Cutco is built to last
The high-quality materials and unique production processes combine to create products that are built to last.
Cutco stands behind every item that leaves our factory. With over 65 years of expert craftsmanship, Cutco makes knives and kitchen products you can depend on. Forever.
What Cutco will do for you
When you send your well-loved Cutco products in for sharpening or repair they will be cared for as if they were our own. Your products go through a detailed multi-step process and are returned to you like new. There's no receipt or registration required.
Learn more
×
Unlock Owner Specials
If you have bought Cutco, you may be eligible.
Unlock Now