The American Worker
Why do you love working at Cutco and making the world's finest cutlery?
We asked this question to some of our over 200 employees with 20 years of service or more.
Here's what they had to say: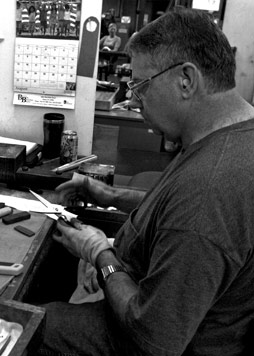 Jeffrey Henderson
40 years, currently Shear Finisher
"I really like the steady income and making a superior product with great people."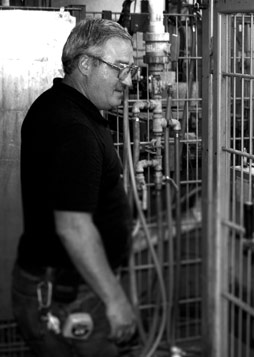 Jerry Powley
40 years, currently Maintenance Mechanic
"I really like the people I work with. Where else can you go and enjoy the people you work with, have fun and get paid for it?"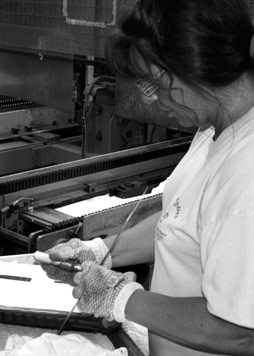 Vera Taylor
38 years, currently Inspector
"In my 38 years I've had a lot of fun here. It's a good place to work. It's a place where supervisors get along with the employees and we get along with the owners. It's been a pretty good ride."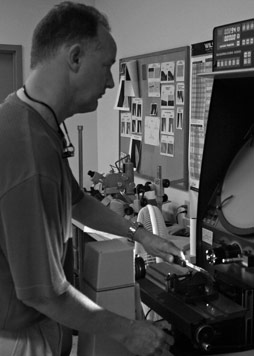 Tim Keenan
33 years, currently Director of Quality Assurance and Industrial Engineer
"It's the people I work with day in and day out. I like working with everyone I come in contact with. It's great. It's the kind of place that you bowl together, you golf together and work together."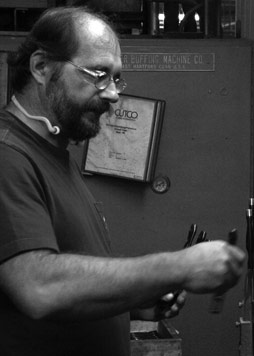 Bill Taylor
31 years, currently Wood Shop Operator
"I'm proud to make Cutco and to know that there are people out there who are willing to buy our product and enjoy it every day."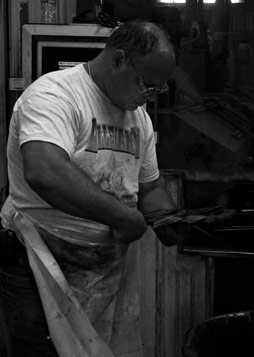 Mark Belli
29 years, currently Transfer Polish Machine Operator
"The company's owners take good care of us. They know me on a first-name basis and they know my family. When they take time to get to know you like that it makes you feel important."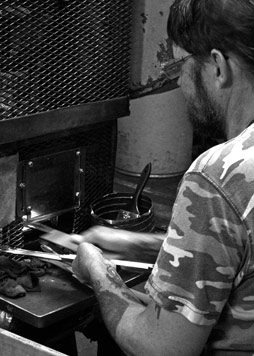 Rob Garthwaite
29 years, currently Pierce Press Operator
"This is a really great place to work and I'm proud to be making something that's actually made in America. There aren't a lot of things that are still made in the USA."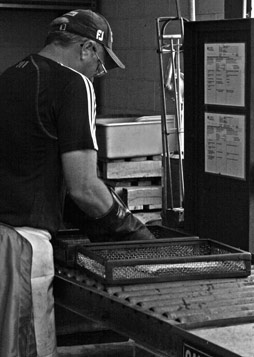 Harry Edwards
28 years, currently Cutlery Special Products
"I feel good just knowing that we make the greatest cutlery in the world. There's a lot of satisfaction in that for me and I take great pride in it."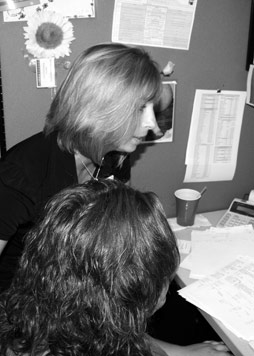 Sandy Sherman
28 years, currently Customer Service/Call Center Manager
"I'm proud of our product, our guarantee, and the support we get from the company here. I love the family atmosphere and the freedom I have to do my job the way it needs to be done and to take care of my own family when I need to."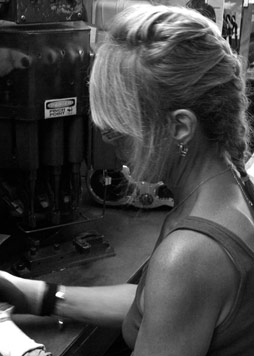 Susy Silvis
28 years, currently Generalist
"I appreciate the owners' loyalty to their employees and that Cutco is an American-made product. We are dedicated to quality and making the product better and better."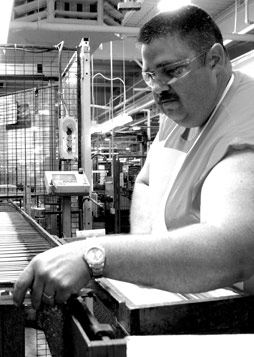 Terry Myers
27 years, currently Auto Double-D Operator
"I feel proud when I go on vacation and tell people I meet that I work for Cutco. They always comment on it being an amazing product."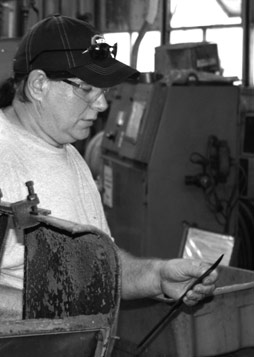 Conrad Howland
26 years, currently Auto Machine Grinder
"The simplest way I can put it is this is an easy place to work. I have everything I need - a good work environment, people I like to work with and people I enjoy working for."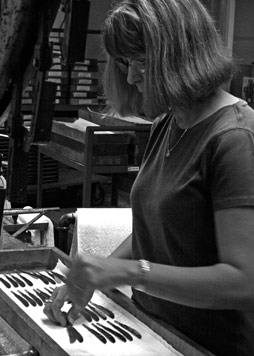 Deb Piccirillo
26 years, currently Assembler
"It's a good feeling working for a stable company that has provided me with a great job for 26 years."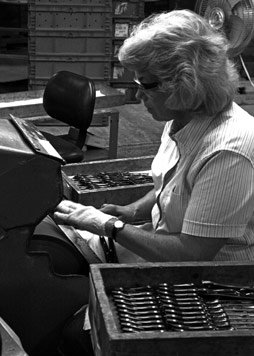 Betty Stady
26 years, currently Auto Haft Operator
"Working for Cutco has shown me not only can a company care about their product and their customers, they realize that it is the worker that makes it happen. Recognizing the worker is a company policy and I believe that's why we're still so successful."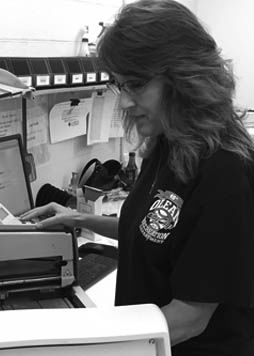 Kim Clayton
29 years, currently Group Leader - Shipping/Engraving
"Cutco values their employees input, whether it is making suggestions with work process improvements or safety issues. They are very receptive to our ideas to make it a desirable place to work."
American workers
Above all else, we're a family at Cutco. Family members, friends and neighbors work side-by-side at our factory, taking great pride in what they do. Our American workers are the heart of our company. Their experience and passion for making the best knives around is what keeps us going.
American pride
Nothing leaves the Cutco factory unless it lives up to our high quality standards. Skilled workers perform quality checks throughout the manufacturing process to assure every knife meets our stringent requirements. It's that attention to detail that makes Cutco special.
American satisfaction
Every Cutco product is backed by The Forever Guarantee which ensures we're there when you need us. We'll sharpen and repair your Cutco knives, for free, forever. Our highly trained customer service representatives provide exceptional service. They're just a phone call, email or social media message away.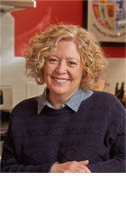 Julie joined the Cutco family as a part-time employee back in 1994 – but makes it clear she never felt like a part-timer, "I always felt like a valuable and important part of the team," Julie says. She loves the family culture and the Cutco customers who she says have become friends over the years. Julie is Cutco's Catalog Department Supervisor.
Share Your Thanks
Leave a comment or a simple thank you and we'll distribute them to all those who help make US great.